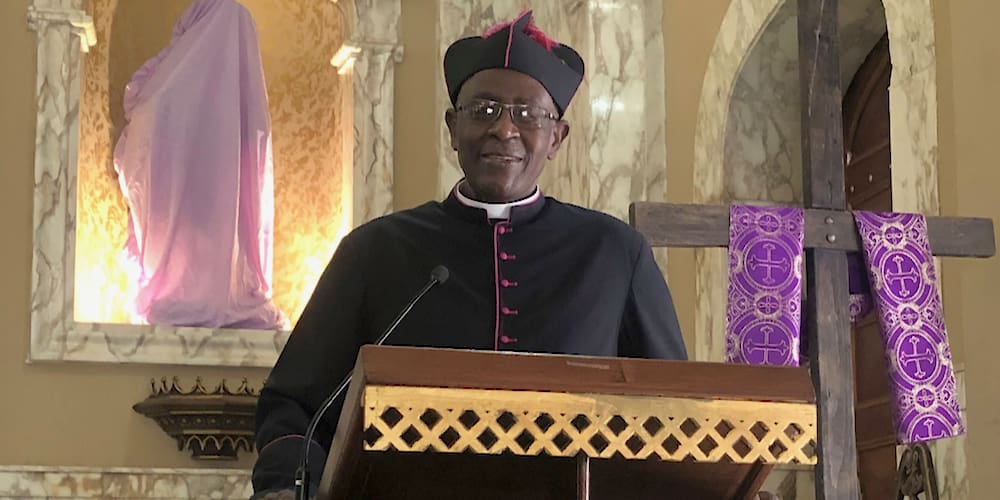 A long and twisting path led a boy from Cameroon to the U.S. Virgin Islands, but once he arrived, he spent the next 30 years serving its people as a Catholic priest.
Now he is about to become the leader of the Catholic Diocese of St. Thomas, the religious home to an estimated 30,000 people in a territory of approximately 100,000.
On April 17, Jerome Feudjio will be installed as the sixth bishop of the diocese. Only one of his predecessors, the late Bishop Elliott Thomas, could also lay claim to V.I. roots. The others were appointed from the U.S. mainland.
Over three decades, Feudjio has served in a myriad of positions and garnered experience in almost every facet of diocesan work. He's been a teacher and an administrator in Sts. Peter and Paul School, the rector of Sts. Peter and Paul Cathedral and vicar of St. Anne's Chapel, pastor of Holy Family Parish, the Diocesan finance officer, its director of vocations and vicar for clergy, a board member for Catholic Charities of the Virgin Islands, the coordinator of the prison ministry, the coordinator of TV ministries, and the vicar general and chancellor for the diocese.
He worked closely with his immediate predecessor, Bishop Herbert Bevard, on the reconstruction of the cathedral and he oversaw many other construction projects over the years.
In September when Bevard retired because of poor health, Cardinal Wilton Gregory of the archdiocese of Washington D.C. became the Apostolic administrator for the V.I. diocese and Feudjio coordinated with him on the day-to-day operations.
All that hands-on experience has given the bishop-elect a clear idea of what he wants to see for the future.
Currently, he said, "I don't see us working together as a team." Instead, many parishes are operating as separate entities.
"We need to know that we are Catholic and we are connected to Rome," he said, referring to the organizational structure of the church, which is headed by the Pope in Rome. There cannot be "this faction" and "that faction."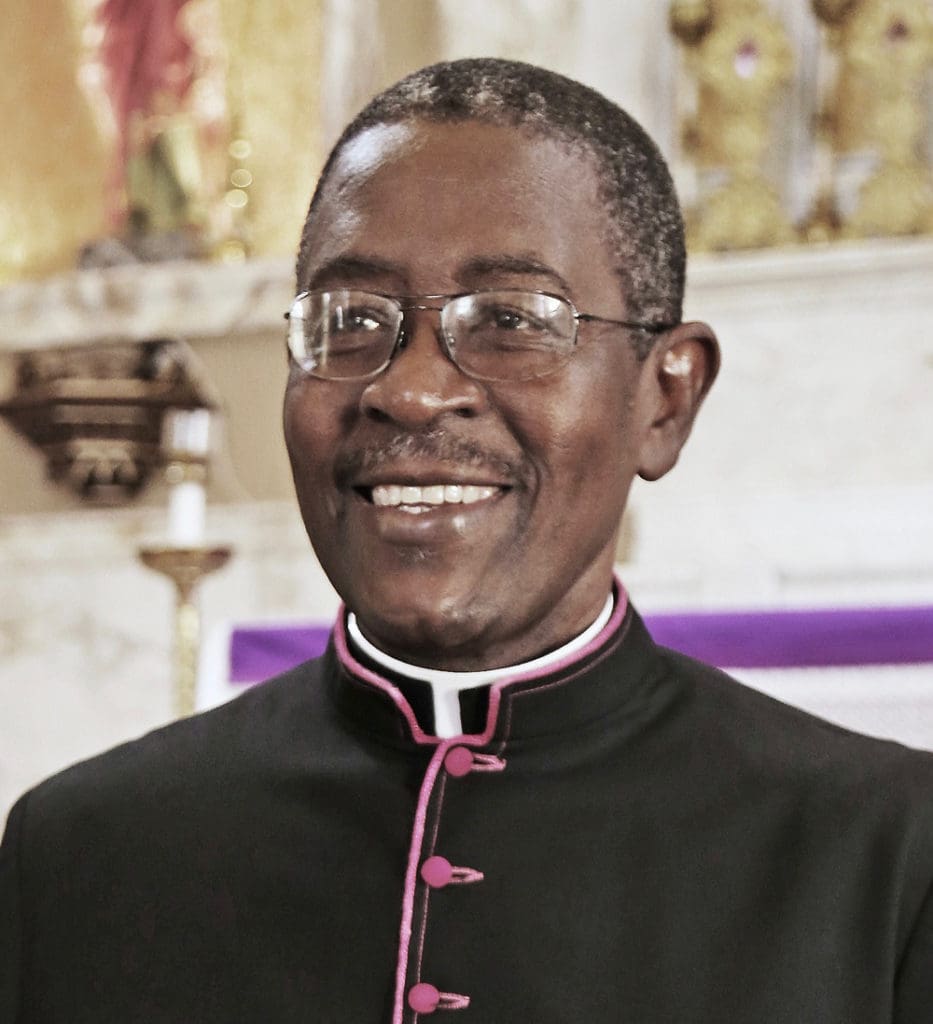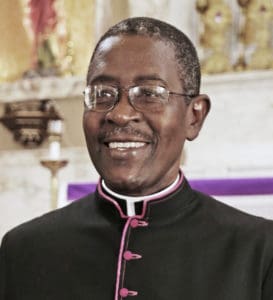 To promote that unity, he plans to meet frequently with parish leaders.
"Becoming a bishop does not mean that I'm going to be calling all the shots," he added. "We're going to work together."
He plans to reach out to young people.
"We need to develop a youth ministry," he said. Too often, children being raised in the faith abandon it as they become teens and young adults. "Unfortunately, we lose them. They're gone. … To me it's the biggest challenge."
He also wants to enhance the church's service to the entire V.I. community through its social programs, such as Catholic Charities shelter and outreach projects for the homeless, which are open to all, regardless of religious affiliation.
On the practical side, the bishop-elect is well versed in finances and he knows they are a challenge for the diocese. It has survived largely because it has reached out to stateside parishes for financial aid, he said. While he intends to continue that effort, he said, "I don't intend to do that alone."
He'll rely heavily on the priests of the various parishes for help so he can spend most of his time in the diocese, not traveling stateside. He's also hopeful that support from within the diocese will grow.
His long affiliation with the Virgin Islands is something a young Jerome Feudjio could not have imagined.
Born in 1955 in Dschang, Cameroon, his early years were spent in the turmoil of war for independence. His father died when Jerome was only five, and his mother had to rely on relatives to help her raise her two boys and two girls.
Jerome went to Catholic schools, where he found the Christian Brothers welcoming, kind, and inspiring. He was introduced to British English in high school, but says he didn't really learn English until years later when he moved to the United States. He is fluent in English, French and Haitian Creole.
His educational background is varied. His degrees and fields of study include bookkeeping, business accounting, philosophy, theology, the administration of justice and rehabilitation administration.
He initially entered a seminary to prepare for the priesthood in 1972, but shifted from one school to another and took a hiatus to pursue professional studies.
A turning point came for him in 1980 when he met his mentor, then-Father, now Cardinal Sean O'Malley in Washington, D. C. O'Malley recognized the need to minister to Haitian and other French-speaking people who had recently immigrated to the U.S. He also understood that foreign seminarians needed support. He helped Feudjio with housing and enlisted him to serve the Haitian community. He also encouraged him in his vocation.
In 1984, O'Malley was elevated to bishop and installed in the Diocese of St. Thomas. A few years later, Feudjio moved to St. Thomas and O'Malley ordained him a priest in 1990.
When it was announced in March that Pope Francis was naming Feudjio bishop of St. Thomas, the bishop-elect thanked the pope, his predecessors, and the people of the Virgin Islands who, he said, had helped in his formation.
"You have nurtured my faith and challenged me to be the best I can be," he said.