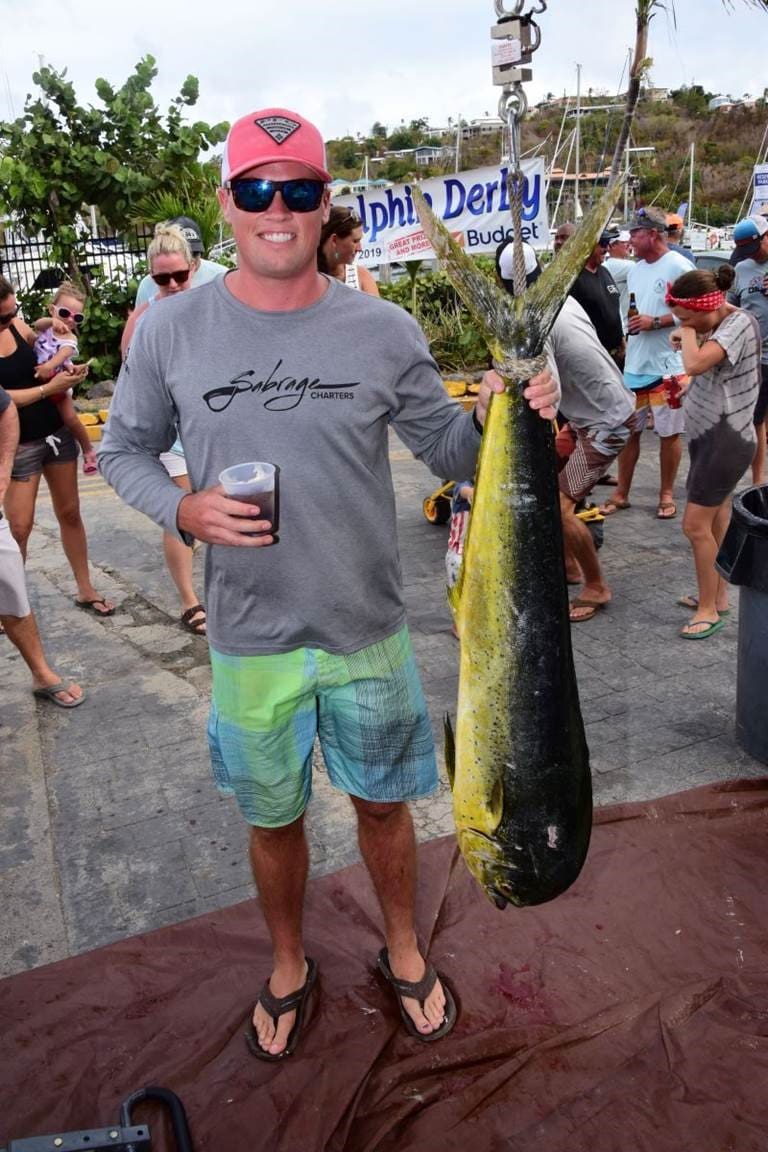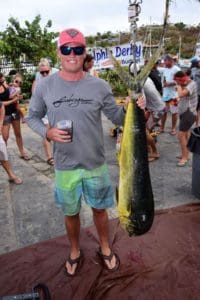 Go fishing and win prizes too. The Virgin Islands Game Fishing Club will host a COVID-safe version of its annual Dolphin (Mahi-Mahi) Derby Tournament on Sunday, April 25, with a weigh-in at the St. Thomas Yacht Club. Fishing will be in U.S. Virgin Islands waters only; there is discounted early registration, no pre- or post-party, and a socially distanced weigh-in and dock-side prize-giving.
Yes, catch the largest dolphin fish over 55-pounds and win $10,000!
No whopper, no worries. Cash prizes will be awarded to anglers catching the three largest dolphins by weight, to the Top Female and Top Junior angler, and to the Top Boat, which will be determined by the total weight of dolphin fish caught.
"Six boats are already signed up, so we're seeing a lot of interest in getting out to fish. Plus, the dolphins are biting and should be more so around April's full moon. We always plan this tournament for the Sunday before the full moon. In the Virgin Islands, the bite always seems to pick up around the full moon," said Kevin Haddox, tournament co-director with Karl Gartner.
In 2019, when the last Dolphin Derby was held, St. Thomas' David Browne earned Top Angler with the catch of a 29.87-pound dolphin. The Best Boat award went to Lekker, a St. Thomas-based 33-foot Hydrasport with Capt. Justin Tyrell at the helm, whose crew collectively caught 74.72 pounds of dolphin fish.
Register online at www.vigfc.com. Early bird registration is $250 per boat until April 19 and goes up to $350 on April 20. The entry fee includes four rods. Extra rods are $50 each; there is no limit on extra rods.
The Captains Meeting will take place at 7 p.m., Friday, April 23, at the VIGFC in Red Hook, St. Thomas.
On April 25, lines-in is at 6 a.m. All boats must be in at the St. Thomas Yacht Club by 4 p.m. for their fish to qualify. The Awards Ceremony will take place at 4:30 p.m., immediately after weigh-in.
The Virgin Islands Game Fishing Club appreciates the sponsorship support from the West Indies Company.
Looking ahead, the club will host its July Open Tournament July 17 and 18 and its Wahoo Windup Tournament on Oct. 17.
For more information, call 775-9144, email: usvigfc@gmail.com or visit: www.vigfc.com.