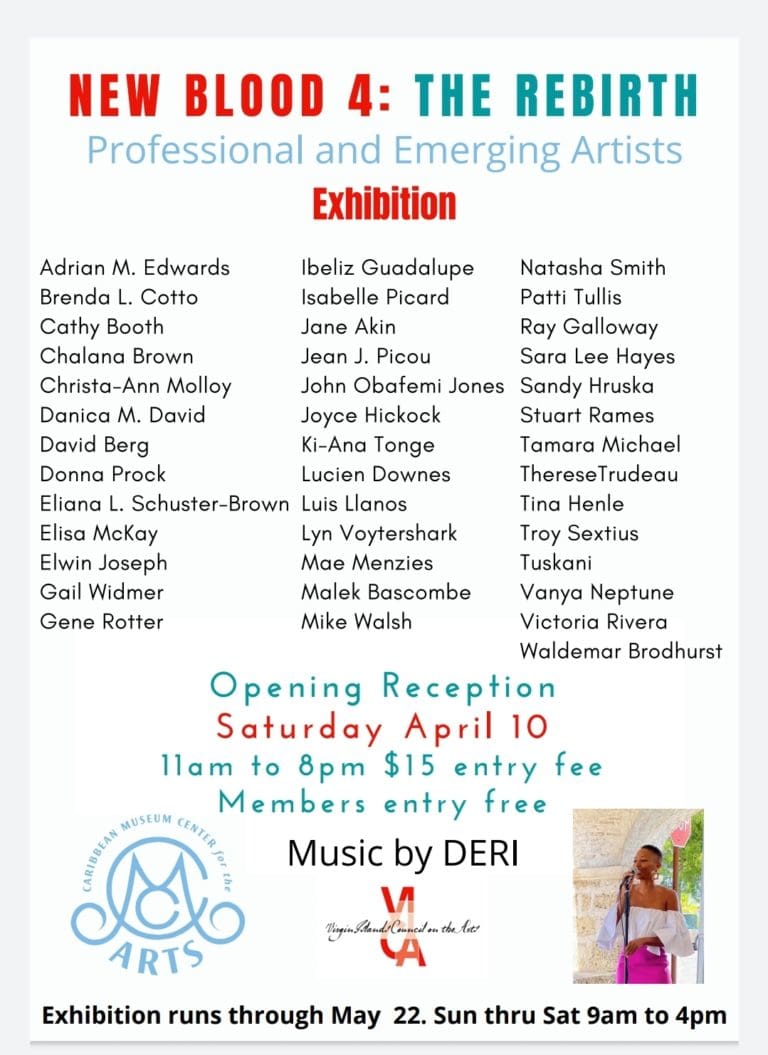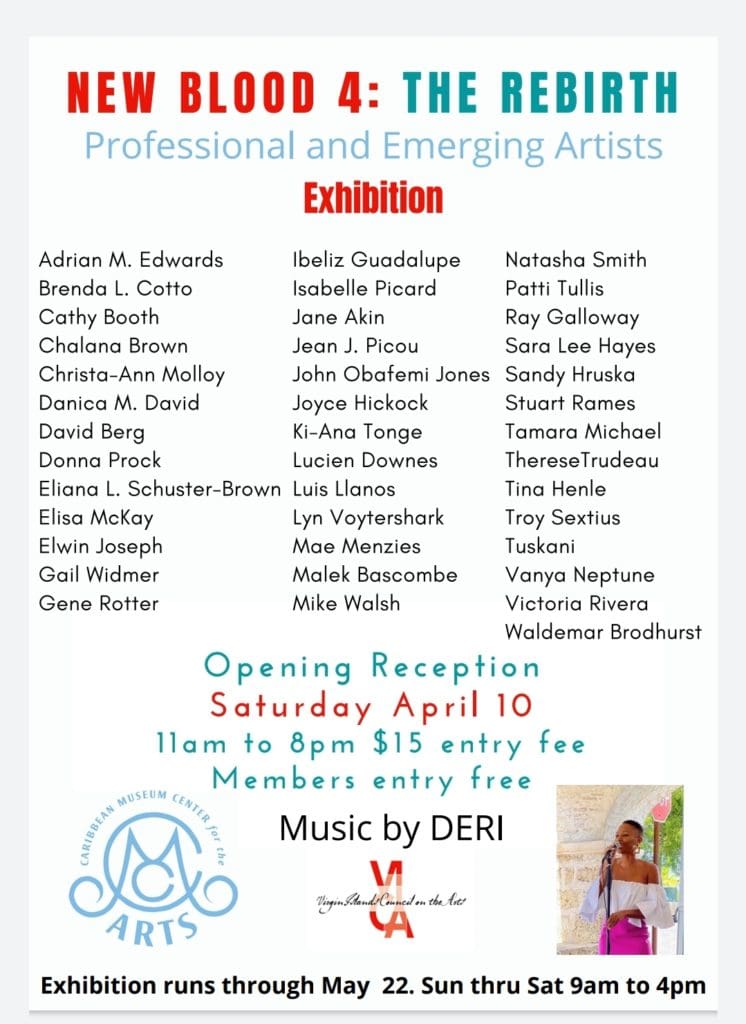 More than 100 pieces of original artwork will be for sale and viewing during the "New Blood 4: The Rebirth" art exhibit beginning April 10 at Caribbean Museum Center for the Arts in Frederiksted.
Participation this year is the highest in the four years the show has run. Thirty-nine artists are participating and have created paintings, sculptures, mass media and photographic works.
According to Lucien Downes, artist and exhibition organizer, some of the artists are well-known in the community and others are emerging artists who usually have a tough time gaining recognition.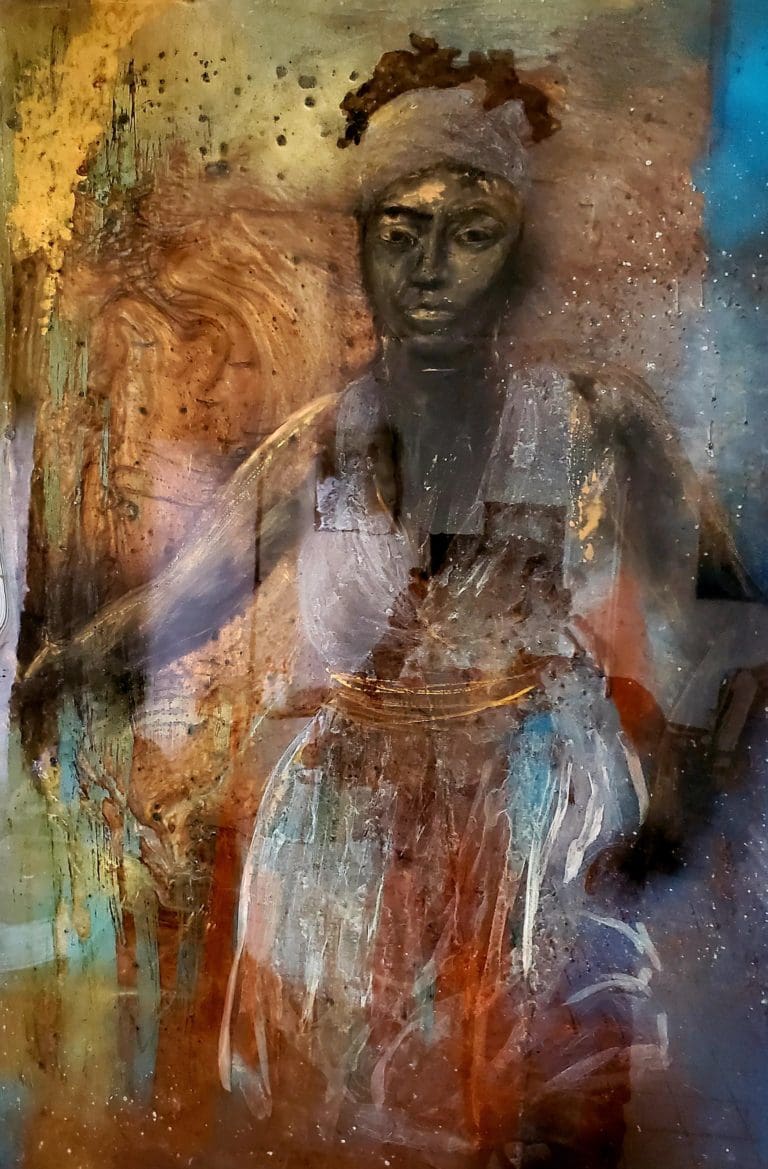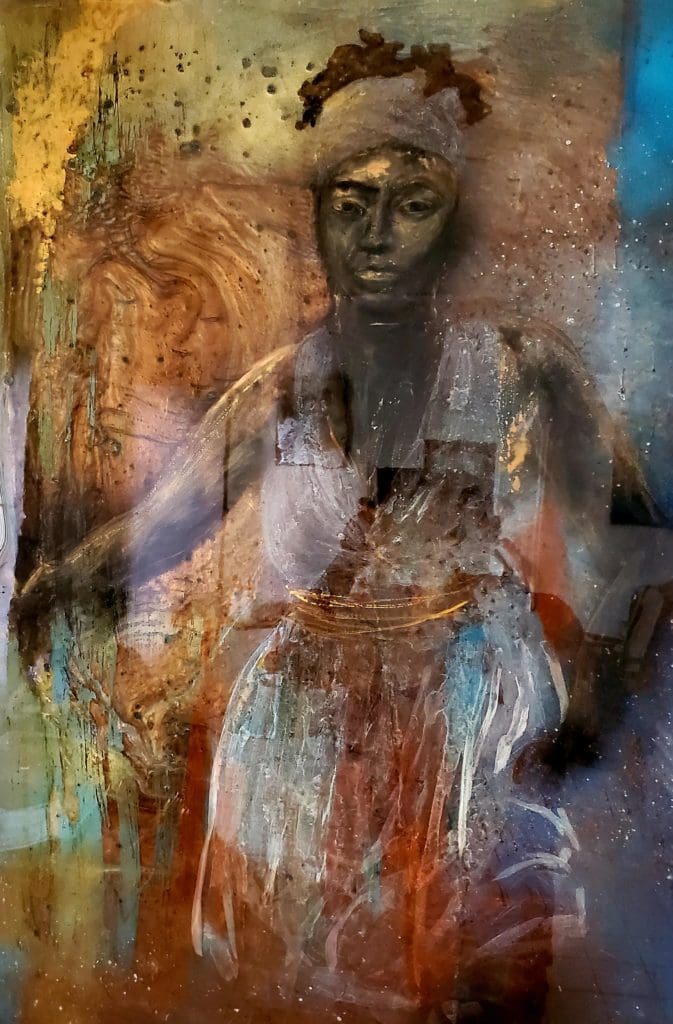 "It's been a creative year in a different mind space right now. Whatever is going on in the world, we absorb it," Downes said. "Everybody is putting their best foot forward."
Artwork by unknown artists was viewed for acceptance by Downes and CMCArts museum manager Jay Weiss. Downes said he was pleasantly surprised by the high quality of some of the new works.
"This is Lucien's creation. It allows unknown artists to show with known artists," Weiss said. "It's all about breaking down the divide and giving all a platform to be appreciated by the community."
Some of the familiar names are Downes, Danica David, Elisa McKay, Isabelle Picard, Jane Akin, John Obafemi Jones, Mike Walsh and Tina Henle.
The exhibition will be open from April 10 through May 22 during normal museum hours – 9 a.m. to 4 p.m. Tuesday through Saturday – at no cost to patrons. An opening reception on April 10 will include music by vocalist Deri and refreshments. Non-members will be charged $15 for the evening event. There will be no charge for museum members.
When a piece of art is sold during the exhibition, and the buyers want to take it, artists will be allowed to replace the work if they wish, Downes said.
The exhibition is a major fundraiser for the museum, according to Downes, and 40 percent of art sales will go to CMCArts along with the entry fees for the reception. Downes' participation is as a volunteer.
Editor's note: This stor y hs been edited since it was first posted to correct a misspelled name. The Source regrets the error.