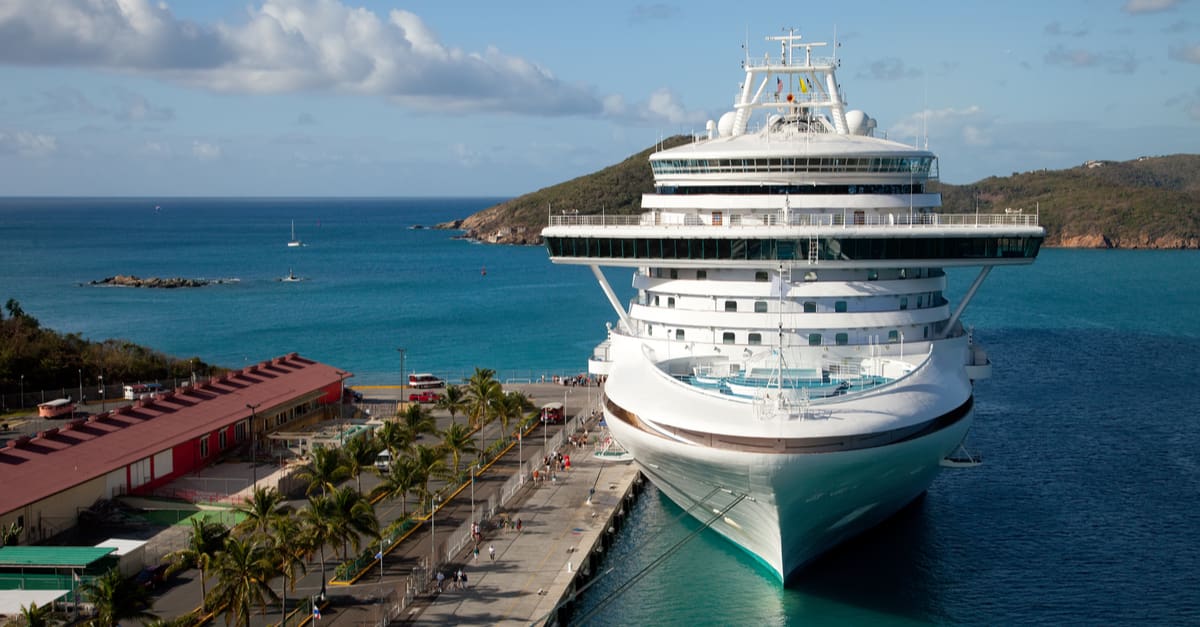 The West Indian Company Ltd. board of directors made it clear on Thursday that no green light has been issued for ships to return to the territory this summer.
At its recent meeting, board member Edward Thomas asked for clarity about the return of Royal Caribbean after some reports said the cruise line will return this summer. Interim President and CEO Anthony Ottley said, "Unfortunately for us, it is still questionable when we will be seeing ships to St. Thomas and St. Croix."
"Royal Caribbean had notified us of their plans to start sailing on June 12," Ottley said. "They will be utilizing ships sailing out of the Bahamas, Bermuda and St. Martin. Unfortunately for the U.S. Virgin Islands at this particular time, it is a fact that we are governed under the Centers for Disease Control and Prevention rules. Which negates us from having the ability at this point to berth those ships on any sort of itinerary."
At a Community Business Forum – held March 24 and sponsored by the office of Gov. Albert Bryan Jr. – the Royal Caribbean Group said its new protocols, which require passengers and crew to be vaccinated before sailing, means it is ready to return to the Virgin Islands immediately after the CDC lifts its conditional "No Sail" order.
"We are eager to get back there, and we are confident that with the progress and success of the [COVID-19] vaccine and our track record operating safely, that we will be back to the U.S. Virgin Islands," said Jayne Halcomb, the director of Royal Caribbean's Destination Development for the Americas and Caribbean.
The Community Business Forum series is an initiative of the Office of the Governor, the Virgin Islands Economic Development Authority and the Virgin Islands Department of Tourism in partnership with Royal Caribbean Group. It is designed to help USVI businesses rebuild and prepare for the restart of cruise calls.
Ottley said the information received from Royal Caribbean at the forum was a bit vague.
"We don't anticipate at this particular moment a great change to the point where we will be able to take ships on that June 12 date," he said.
Ottley said the importance of the CDC lifting its band on sailing is still a priority of the cruise line.
"They do plan on looking at approximately 50 percent capacity starting off, but they did explain that they plan on ramping that up as soon as possible," he said.
Ottley also mentioned that the smaller ships, such as Virgin Cruises, will definitely sail with 100 percent of the crew being vaccinated and all passengers required to be vaccinated.
"As far as Royal Caribbean, their plans – which they also stated during that forum – is they are looking at requiring their passengers to also be vaccinated in order to go on those cruises, but they did not definitively say that that is what is going to happen," Ottley said.
At the forum, Halcomb said, "As we start sailing in June, we feel the strongest approach to protecting our crew, our guests and the communities that we are going to visit is for all of those guests and crew to be fully vaccinated against the COVID-19 virus."
Ottley said Royal Caribbean did express the fluidity of the situation and the cruise company's representatives said on more than one occasion that things might change in the next month for those cruises and the requirements of the cruises.
"One thing that was certain was the fact that they have started the dialogue with the homeport destinations, and they will be sailing come June," Ottley said.
The board then went into an executive session.