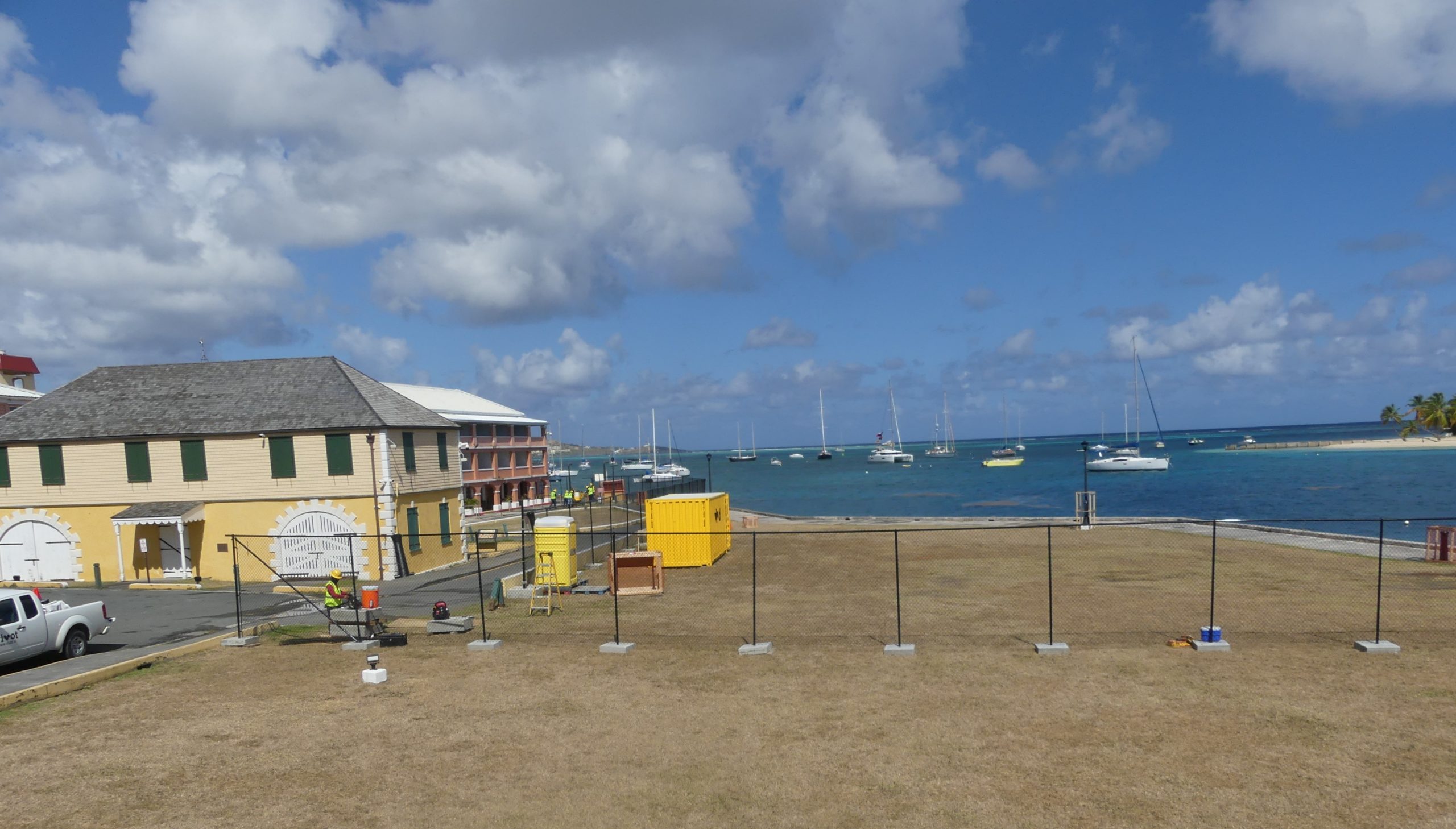 On March 1, contractors began the repair and replacement of the wharf bulkhead located between King Christian Hotel and Fort Christiansvaern at the Christiansted National Historic Site. This project will be replacing approximately 700 linear feet of the bulkhead and adjacent apron. Most of the construction activity will take place between 9 am and 5 pm. The project is scheduled to be completed by February 2022.
National Park Service (NPS) management and contractors are taking all necessary steps to minimize impacts to noise, traffic, pedestrian flow and community activities in the downtown area of Christiansted.
Visitors to the park during this construction phase are encouraged to use caution and continue to adhere to guidance from the Centers for Disease Control and Prevention (CDC) and territorial public health authorities to protect visitors and employees. https://www.cdc.gov/coronavirus/2019-ncov/index.html
NPS thanks everyone for their understanding and patience during these repairs and appreciates the cooperation. For questions specifically addressing details within the construction, contact contracting officer representative Chris Mercer at 773-1460 extension 227.
For any other questions related to park operations, contact Superintendent Reginald Tiller at 773-1460, extension 222 or Deputy Superintendent Gregory Camacho.
The Christiansted National Historic Site is 69 years-old in 2021. Visit the park to see the oldest Danish colonial period buildings that the National Park Service maintains for the public trust.
Visit the webpage for current conditions, events and updates: www.nps.gov/chri/.