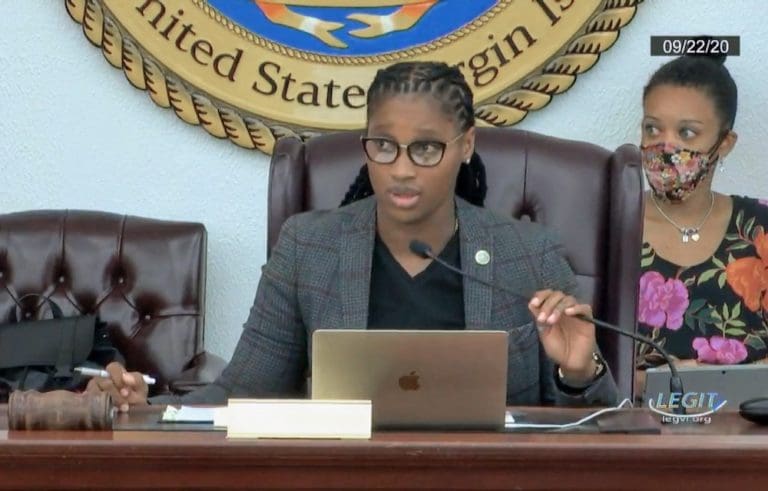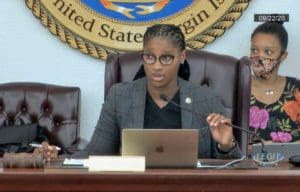 A bill adding to a measure already signed into law that created a five-year moratorium on business licenses for gas stations was approved by a legislative panel on Tuesday.
The Senate Committee on Disaster Recovery and Infrastructure forwarded the legislation on Tuesday. The bill directs the Department of Planning and Natural Resources to halt the issuance of building permits for gasoline stations, adding to Act 8427 which Gov. Albert Bryan Jr. signed into law earlier this year.
Act 8427 created a five-year moratorium on business licenses issued by the Department of Licensing and Consumer Affairs for gasoline stations within the U.S. Virgin Islands. The new legislation would close a loophole by imposing the same five-year moratorium for building permits, the lawmakers said.
"There are so many loopholes in the code that have allowed gas stations to build," bill sponsor Sen. Janelle Sarauw said.
As the V.I. Code is written now, Sarauw said if someone applies for a business license with the intention to build in a business zone, one of the permitted uses is to build a convenience store or gas station.
"So, once you already got zoned for a business one of the permitted uses is a gas station. These are the loopholes we are closing in an effort to really protect the land that we have in this territory."
Sen. Kurt Vialet said the new measure was needed to make the original Act work.
"Act 8427 was passed in the 33rd Legislature. If we don't make the correction, Act 8427 cannot be enacted the way it was expected," Vialet said.
He added it was important to follow through with the newly proposed legislation so that the work the Legislature put in on Act 8427 would not be in vain.
The Legislature needed to act with expediency, Sarauw said, because "the gas station permits are facing the statute of limitations and DPNR does need the authority to act before time runs out."
Only an hour into the hearing, all committee members voted in favor of the legislation, forwarding it to the Rules and Judiciary Committee for further review.
Sens. Sarauw, Vialet, Marvin Blyden, Samuel Carrion, Franklin Johnson, Carla Joseph and Genevieve Whitaker were present for the hearing. Additional non-committee members were also present.