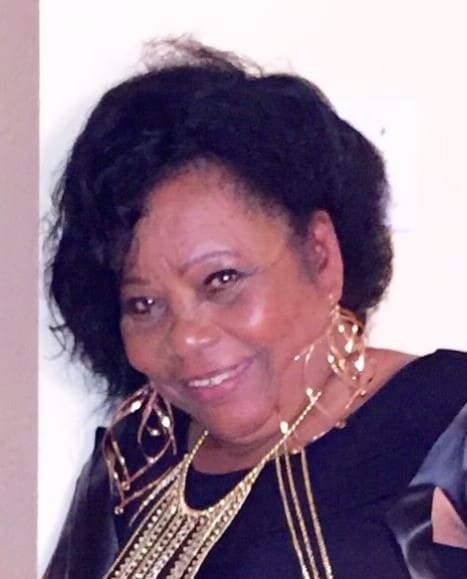 Carmen Maria Jacobs died on Jan. 6 in Texas.
She was preceded in death by her son, Eurie Joseph; stepdaughter, Tekicia Simon; grandchild, Eric Bright; sister, Juanita Jacobs-Edwards; brothers: Juan Jacobs, Marcelo Jacobs and Hilberto Jacobs.
She is survived by her children: Anna Bright, Nilsa Velasquez-Encarnacion, Sharon Bright, Jacqulyn Joseph, Conrad Joseph, Lorraine Joseph, Stedroy Joseph, Lesroy Bright, Jamal Bright, Natasha Gumbs-Bright, Alisha Simon and Teddy Akeem Jeffers; and grandchildren: Leon Bright, Sabruda Bright, Albertha Bright, Cathy Bright, Frank Morales Jr, Miguel Angel Morales, Angel Luis Morales, Abdul Bright, Lamark Bright, Xavier Bright, Mikaila Bright, Senefrah Bright, Alex Miller, Noel Grant, Kai Rennie, Zipporah Jon-finn, Katrina Joseph, Tys Joseph, Miriam Joseph, Jahlanya Bright, Messiah Bright, Jonathan Bright, Amber Bright, Arsdale Ferdinand, Bianca Bright, Dejon Bright, Eric Bright, Eurie Bright, Gabriella Bright, Noble Moe, Destinee Moe and Kadahfi Moe.
She is also survived by daughters-in-law: Yolanda Joseph and Kammy Bright; sons-in-law: Beco Encarnacion, Denfield Bright, Sacumba Bright, Adisa Moe and David Richards; stepchildren: Sherry Gumbs-Richards, Marilyn Simon, Wayne Simon, Lesroy Simon, Joshua Simon, Kendra Jeffers, Tahesha Jeffers, Marlon Jeffers, Michael Jeffers and Eric Jeffers; step-grandchildren: Romarah, Romano, Shamoi, Charlyce, Wayneisha, Christian, Devonte, Justice, Shylah, Sheniqua, Khadijah, Khasheed, Khaleed, Khadeem, Monttie, Michal, Jaheem, Georden, Eric, Amelia, Jody, Taylor, Jaeda, Trenton, Geoshauna, Da'Vanieke and Da'Sharay; 42 great-grandchildren; sister, Maria Jacobs-Serrano; as well as other nieces, nephews, other relatives and friends too numerous to mention.
Funeral service will be held at 11 a.m., Monday, Feb. 8, at Beulah A.M.E. Church (Bethlehem). Interment will follow at Kingshill Cemetery.
Attendees are encouraged to wear festive colors. The family respectfully requests that attendees wear a face mask and adhere to the social distancing requirements.