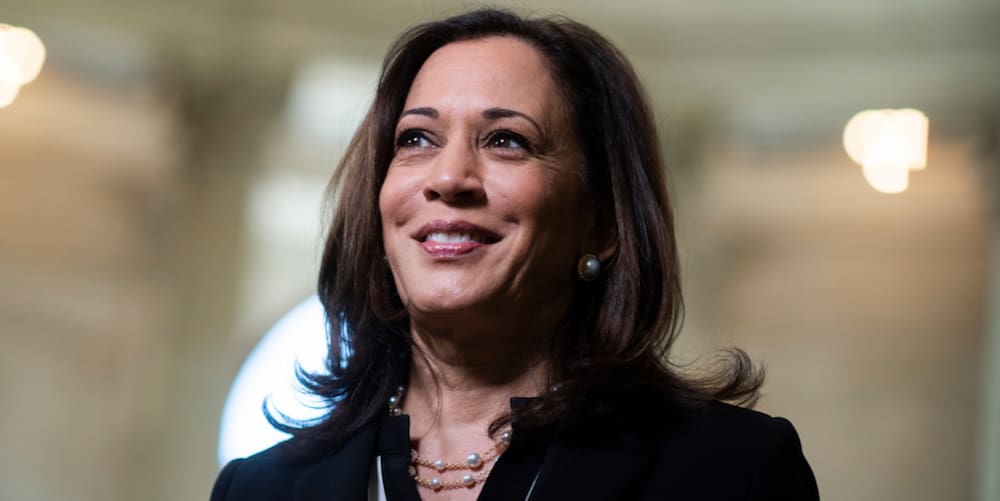 A phenomenal connection exists between Alpha Kappa Alpha Sorority, Inc. and its now most-renowned member, the Honorable United States Vice President Kamala Harris.
Succinctly, Vice President Harris is the personification of Alpha Kappa Alpha.
Founded on the campus of Howard University in Washington, D.C., in 1908 by 20 pearls led by Ethel Hedgeman Lyle, Alpha Kappa Alpha's present international president is Dr. Glenda Baskin Glover.
Alpha Kappa Alpha is comprised of almost 300,000 members in the United States, the U.S. Virgin Islands, the Bahamas, Bermuda, Canada, Dubai, Germany, Japan, Liberia and South Korea. Harris became a member of Alpha Kappa Alpha at Howard University while pursuing an undergraduate degree at the prestigious historically black college and university.
She is the first female vice president of the United States, the first African American and the first Asian American to become vice president. She also was the first of her ethnicity to serve as a United States senator from California and as attorney general of California.
Harris, like her sorority sisters, proudly wears her pearls as a symbol of commitment to Alpha Kappa Alpha.
Alpha Kappa Alpha is an international service organization that implements multifaceted community service projects designed to impact the health, economic, educational and social needs of Black Americans and all others served by its membership through its graduate and undergraduate chapters, such as St. Croix's Mu Gamma Omega Graduate Chapter and Rho Xi Undergraduate Chapter at the University of the Virgin Islands. It affords qualified women an opportunity to affiliate with an international sisterhood.
Alpha Kappa Alpha's members hold positions of distinction in the legislative, executive and judicial branches of government at the federal, state and local levels in the United States and globally, and hold esteemed positions in many corporate and private sector environments.
Newly elected to her position, U.S. Vice President Harris instills in all young girls a belief that they, too, can become vice president of the United States and serve with distinction alongside the president of the United States.
Notwithstanding that Alpha Kappa Alpha is the first Greek-letter organization established by African American college-educated women, it contributes significantly to the goals of the "Divine Nine," a collaboration of all Black Greek-letter sororities and fraternities based in the United States. The understanding is that a cooperative effort amongst all of these organizations can bring about much needed and timely measurable changes in the Black community, particularly economic change during and in the aftermath of a crisis such as the coronavirus/COVID-19 pandemic. Vice President Harris' membership in Alpha Kappa Alpha catapulted the Divine Nine into action in numerous states, where the number of Black registered voters increased three-fold due to the Divine Nine's actions in the state of Georgia and other critical jurisdictions, which brought about change in leadership in the White House and the United States Congress.
Alpha Kappa Alpha's mission is "service to all mankind." Vice President Harris' mission, working in conjunction with President Joe Biden, is to ensure that all Americans, regardless of race, national origin, age, ethnic background, gender or sexual orientation, are served.
Tresa M. Civil
President
Mu Gamma Omega Chapter (St. Croix)
Lisa Mitchell-Harris
Vice President
Mu Gamma Omega Chapter (St. Croix)