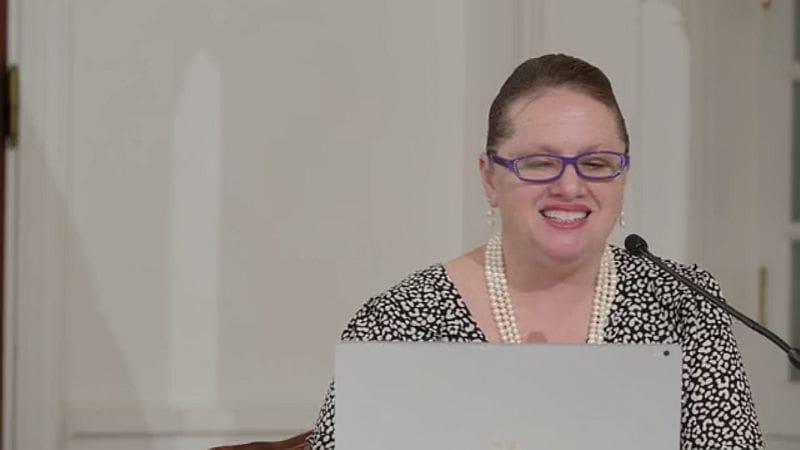 While the V.I. Health Department is still focused on COVID-19 surveillance, testing and outreach, the rollout of the COVID vaccine in the territory has received "encouraging" support and participation from the community, according to Health Commissioner Justa Encarnacion.
Speaking at a press briefing on Thursday, Encarnacion said the department has so far administered 4,355 first doses of the Moderna and Pfizer vaccines and 294 second doses. The administration of vaccines for Group 1B – which includes college students, residents aged 16-64 with co-morbidities, the staff at local and federal government agencies and restaurant and grocery personnel, among others – is ongoing.
A press release about possible adverse effects stemming from a specific batch of the Moderna vaccine in California was issued this week, and while Health asked local providers to stop using doses of that batch, news that California has removed its own hold has been released, indicating its safety, she added.
Encarnacion did caution residents, however, to take each dose of the vaccine as recommended, avoiding any mixing of the Moderna and Pfizer vaccines when getting the second dose.
If administered properly, both vaccines are a "useful tool in protecting from the ill effects of the virus," but there are still other strategies needed in order to keep the territory's COVID positive rate below 5 percent, including following travel requirements. Encarnacion reminded residents that beginning Jan. 26, travelers – including residents returning home from the mainland and abroad – must upload a negative COVID test result onto the territory's travel portal before being allowed to board a plane.
While that doesn't apply to travelers leaving the territory, Encarnacion encouraged residents to check the requirements of their final destination and plan ahead for any tests they may have to take.
As of Thursday's press conference, Health was tracking 115 active COVID cases territorywide. To date, 39,676 individuals have been tested, with 37,465 negative and 2,305 positive tests. Each of the territory's hospitals is treating one COVID-positive patient, though Encarnacion said the individual at Schneider Regional Medical Center on St. Thomas was hospitalized for symptoms unrelated to the virus.
Meeting with Federal Emergency Management Agency Officials
Meanwhile, in a meeting with Gov. Albert Bryan Jr., acting FEMA Regional Administrator David Maurstad on Thursday reaffirmed the agency's commitment to resolving outstanding issues with the ongoing hurricane recovery process, according to Government House Communications Director Richard Motta Jr.
Maurstad also indicated that the transition between White House administrations would not affect the progress of the recovery.
FEMA also reversed its decision on six hurricane-damaged roads that it had determined ineligible for repairs and will be expediting its review of the conditional letter of map revision application for the Paul E. Joseph Stadium on St. Croix, according to Motta.
In other news, Motta said Bryan is working with Delegate Stacey Plaskett and National Park Service officials to ramp up security on Buck Island in the wake of an incident on Jan. 10 that led to the discharging of gunshots. While a suspect has been detained, there is still a need to make sure the St. Croix National Park site is safe for visitors, and Motta said Bryan has requested a Memorandum of Understanding with the U.S. Interior Department to help enforce rules and regulations.
With Bryan's third State of the Territory Address scheduled for 7 p.m. Monday, Motta reminded the public that, while the speech is being delivered in-person from the Senate's chambers on St. Thomas, only senators and a handful of Bryan's senior staff and Cabinet members will be in attendance. The public can view the speech on the WTJX, Government House and Legislature Facebook pages or on cable on channels 12, 26 and 27.