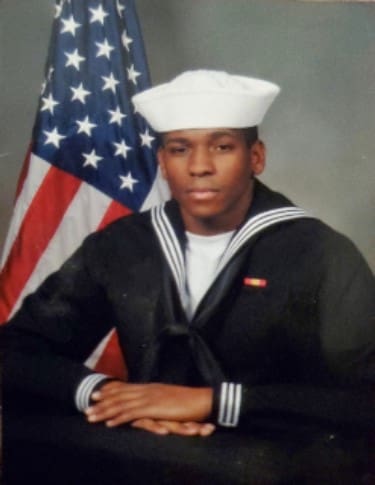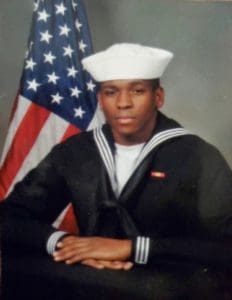 Friends and loved ones are advised of the passing of the heart of his family, Lessroy Kishawn Francis Gumbs, who was born May 7, 1992, on the beautiful island of St. Thomas.
Lessroy started his early education at the Jane E. Tuitt Elementary School. In the 4th grade, he moved to Nisky Moravian School, where he graduated in the top 10 of the class of 2006.  During high school, Lessroy relocated to California with his maternal Aunt Raechel Morris and attended Mount Miguel High School in San Diego.  Simultaneous with everywhere he went, Lessroy shined.
Star of the basketball team, he was also a stellar student.  In 2009, he was among students from across the country — a special selected few — who were allowed to travel to Washington, D.C. to visit the White House as part of the National Young Leaders Conference, an honor he was proud to have been bestowed upon him.
A tragic accident that left his leg broken in two places caused Lessroy to undergo surgery several times.  Out of school for two entire months, he still graduated from Mount Miguel High School with honors at the top of his class in 2010, despite these major setbacks.  Lessroy received a full scholarship to the University of Southern California Riverside.
He joined the Navy in 2012 where he proudly served for 8 years.  One of his proudest naval accomplishments came when Lessroy "Presented His Colors" at the 44th inauguration of President Barack Obama.
Lessroy had a giant heart and an intense, limitless love for his family.  During hurricanes Irma and Maria, he was determined to help his family and his beautiful Virgin Islands.  As we recall, he caught four planes from San Diego where he was stationed and then caught a ride on the barge from Puerto Rico to St. Thomas, bringing a barrage of supplies to his family and so many neighbors and friends.  The long trip made him only able to stay four days, which he filled with helping neighbors and friends move giant trees from their yards and assisting in any way he could.
He was an active member of the New Life Baptist Church, Spring Valley, Calif., and the Kingdom Life International Christian Center.  Lessroy was a gem to those that knew him, and all who did can attest to his character, infectious smile and love for others.  He will be sorely missed.
He is survived by his parents: Rosemarie and Lessley Gumbs; companion, Dr. Malori Callender; sisters: Shamara Capitolin-Gumbs, Lessley-Ann Gumbs and Shezlyn Gumbs; brothers: Tyrone Gumbs and Troy Gumbs; brother-in-law, Elderfield Roberts; adopted brothers: Javid Boyce, Wayne Brown, Carl Samuel, and Shaquille Dupont; nephews: Calvert Charleswell Jr., Jaden Pascal and Eliel Roberts; nieces: Anayah Egege, Elaisha Roberts and Elana Roberts; godson, Sehdale Gabriel Jr. (SJ); godparents: Jean Frett, Avril Williams, Anthony Williams and Brenda Hendricks;
He is also survived by uncles: Jefferson Thomas, Quincy Gumbs, Harris Richardson, Jerome Gumbs, Kenneth Richardson, John Gumbs and Andrew Gumbs; aunts: Raechel Russell, Linda Gumbs, Verna Bryan and Patricia Alfred; aunts-in-law: Sonia Gumbs, Corine Thomas, Bertha Gumbs and Arlette Gumbs; uncle-in-law, Joseph Alfred; cousins: DeQuan, Alana and Isaiah Thomas and children, Bianka Graneau-Todman and children, Gilda and Steve Smith and children, Alicia Richardson and children, Anthony and Anderson Williams and children, Maureen and Marcus Harley and children, Miriam and Ian Niles and children,
More survivors are Leroy and Charity Venzen and children, Charnissa Richardson, Ken Smith and children, Brandon and Lorraine Richardson and children, Clevon Connor,  Keanu Richardson and family, Quincia, Quincy, Quinson, Abigail, Kevina and Jobern Gumbs and children,  Andrew and Andrea Russell, Dahlia Richardson, Linver Richardson, Laureen, Danette, Vernel, Berecia Gumbs, Doreen, Sarah, John Richardson and Patsy St. Hilaire; special friends and adopted families: Khadijah Sheridan, Dale Richards,
Other survivors include Kwameka "Sha Sha" Brown and family, Ference Tongue and family, Ashley Estrada and family, Joan Brooks and family, the St. Martin family, the Dupont family, the Webbe family, Audrey Smith and family, Gwendolyn Ryan and family, the entire Charleswell family, and the USS New Orleans family; as well as many, many other friends and family too numerous to mention.
The funeral services for Lessroy Kishawn Francis Gumbs are as follows:
First viewing: 3 -5 p.m., Sunday, Jan. 17, at Turnbull's Funeral Home & Crematory Services
Second viewing: 9-11 a.m., Monday, Jan. 18 and home-going service: 11 a.m. at Kingdom Life International Christian Center.
Interment will be at Smith Bay Memorial Cemetery.