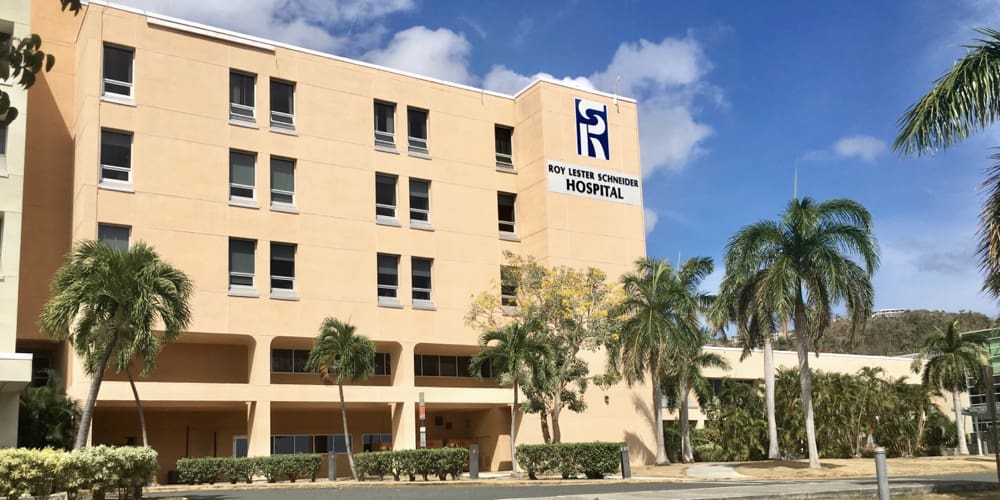 The V.I. Hospital and Health Facilities Corporation Territorial Board approved a number of expenses and contracts for Schneider Regional Medical Center and Gov. Juan F. Luis Hospital at its virtual monthly meeting on Wednesday.
In addition to approving initial medical privileges and reappointments of health care workers at both hospitals, the board voted to ratify an Office of Collective Bargaining wage agreement for emergency room physicians. The agreement allows JFL and SRMC to hire physicians for the emergency department directly rather than paying a fee to a personnel agency to hire someone temporarily.
Contract revisions for Craneware Inc. were also approved for both hospitals. The original contract did not include 5 percent annual increases for the second and third years of service. The changes increased SRMC's cost by $11,000 and decreased JFL's cost by $2,700 for Craneware's financial billing and coding software.
The board also amended a previously approved contract between the St. Croix hospital and Polaris Engineering Inc. The increase of $146,000 to not exceed more than $250,441 total is to cover the possible costs of moving existing propane tanks or replacing them with new tanks at the temporary hospital.
The board also approved Juan Luis Hospital to enter into a contract with FLAD & Associates, Inc. for architectural and engineering services for a new permanent hospital. The cost was approved for $12,948,272 with $591,170 for ongoing reimbursable expenses.
Janitorial services with Jackson Cleaning Services, LLC were approved by the board for a three-year period for not more than $4,547,412, with two one-year options at $1,515,804. The facilities under the contract include SRMC, Myrah Keating Smith Community Health Clinic, MKS Interim Facility and Charlotte Kimelman Cancer Institute.
There was a brief discussion between board members and hospital administrators about applying for a higher rate of reimbursement from the Centers for Medicare and Medicaid for services to hospital patients. Chairman Christopher Finch asked whether or not they would rather apply as the hospitals are completed or ask Delegate to Congress Stacey Plaskett to include them in an appeal to CMS.
"Yes, let's take the bird in the hand," Dr. Luis Amaro, SMRC interim chief executive officer, said.
"Go for it. Let's go with the delegate," said Shenel Moorehead, acting chief financial officer for Juan Luis Hospital.
Amaro reported Schneider Regional has vaccinated over 150 people and has an adequate supply of personal protection equipment, drugs and ventilators to meet anticipated needs. He also said a pediatric cardiologist and four full-time emergency room physicians have been hired.
Dyma Williams, JFL's interim chief executive officer, reported the hospital's revenue is down 25 percent due to COVID's forced reduction of services and patient services. In an effort to cut expenses, overtime hours must be preapproved, and the hospital is looking at cutting expenditures for locums and temporary physicians, which now cost about $5 million a year.
Drs. Renee Georges and Kevin Stewart were approved for reappointment of two years at Juan Luis Hospital, and Dr. Brett Robinson was approved for one year for first-time medical staff privileges.
Two-year reappointments were extended to Drs. Suzanne Aquino, Patrick Burke, Teppe Popovich and Yuming Yin, and Nicolette Howells-Cutright was approved for one year at Schneider Regional.
The board meeting also included an executive session.
In attendance were: Finch, Jenifer O'Neal, Justa Encarnacion, Dr. Anne Treasure, Dr. Frank Odlum, Clarina Modeste Elliott, Faye John-Baptiste, Greta Hart-Hyndman, Dr. Jerry Smith and Marise James.