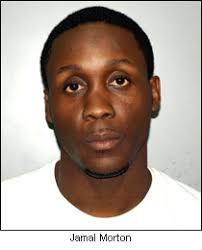 A legal challenge brought on by an inmate at St. Croix's Golden Grove Correctional Facility over withheld federal COVID stimulus payments got mixed results from a federal judge in late December.
The judge in the case, brought by Jamal A. Morton, ruled the plaintiff sued too soon in the legal timeline and, as a result, could not claim a payment under the Economic Impact Payment Implementation Plan.
In a memorandum and opinion order issued on Dec. 31, Judge Robert Molloy said Morton could not claim that the Internal Revenue Bureau kept him from collecting an EIP payment because, the judge said, the plaintiff was not eligible at the time he sued the tax bureau.
"Significantly, Morton had not taken the requisite steps to request an EIP benefit at the time that he filed his claim against the BIR, and thus, the BIR had not yet denied his claim," the judge said.
At the time he filed his legal claim, Morton was serving a sentence in Golden Grove following a homicide conviction. Attorney Joseph DiRuzzo, representing the plaintiff and others in a class-action lawsuit, said inmates like Morton have few chances to earn money while behind bars. But many still have continuing obligations, like child support, to pay.
Having a chance to claim funds offered by the federal government during the coronavirus pandemic would help inmates meet those obligations, DiRuzzo said. It would also help family members who support their relatives in prison.
"The spending of people under confinement is largely focused on life essentials like food and hygiene, and is often reliant on support from people on the outside as prison incomes are too low to cover average costs," Morton's lawyer said.
DiRuzzo accused the IRB of denying payments to inmates like his client even though Congress, which created the law that made the funds available, did not do so in the legislation. Instead, the V.I. government adopted a stance taken by U.S. Treasury Secretary Steve Mnuchin to deny payments to prisoners.
Molloy noted that since the class action case was filed the IRB has reversed its stance. As of Dec. 14, the tax bureau said it would honor claims for pandemic relief checks from inmates who meet eligibility requirements.
To qualify, applicants behind bars had to file tax returns for either 2018 or 2019. And Molloy pointed out a provision allowing for the filing of tax returns after the coronavirus relief bill was passed and signed by President Donald Trump.
"On Dec. 1, 2020, Morton filed a copy of his 2019 income tax return, showing a submission date of Nov. 16, 2020," the judge said in his ruling. But he also noted that the motion for an injunction against the government in the case was filed on Nov. 4, meaning the claim that the IRB harmed Morton by holding back payment at that time could not stand.