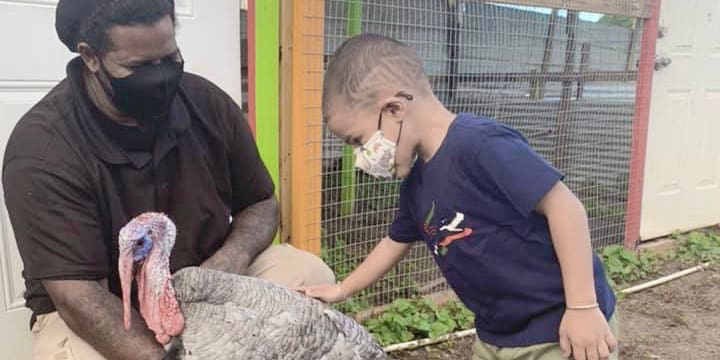 Jungle James Cultural Tour and Petting Zoo is a new, family-friendly place located in Frederiksted, providing an outdoor learning environment for children of all ages.
Operated by the James family, the business opened its doors to the public on Halloween weekend and offers a monthly theme, complete with activities to complement it.
Taj "Farmer James" is the lead farmer, agriculturalist and guide at Jungle James. He is supported by his wife Deja Brooks James, who schedules, promotes and greets visitors with a big smile when they arrive. James' mother works concession and cousin Tatiana Montrose is the children's activities coordinator and "bunny lady."
James is a charismatic guide. Leading a group of excited visitors, he captures his audience's attention and quizzes them while he teaches, making it fun and interactive. James shows them around the grounds, stopping to discuss and identify the different plants and foods including lemon sage, grapes, potato, St. John's wort and more.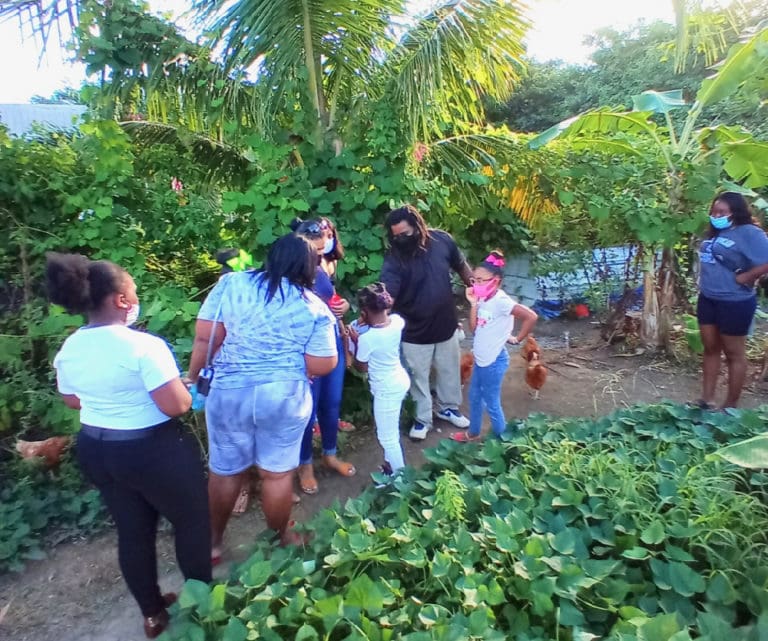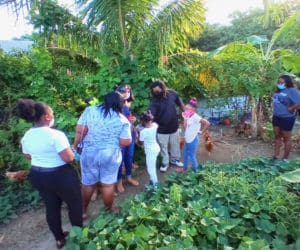 The tour includes walking through the food forest, learning about and feeding the various animals, including ducks, turtles, pigs, peacocks, guinea hens and more. There is time for meeting the bunnies, including residents "Thumper and "Chocolate," and arts and crafts sessions. Visitors also can pose for a photo with any of the stars of the zoo.
A treasure hunt during the tour gives children the chance to win prizes.
James tells visitors that "the benefits supersede the obstacles in having the animals as part of the environment and having a living ecosystem." He described his animal and plant farming as "working in harmony as one unit. I utilize the pigs to dig up soil versus plowing and recycle all the manure as fertilizer."
His desire to "influence and teach the next generation about the medicine and healing that lives right in their backyard" is his fuel.
"I hope that I can show more people what is possible," he said.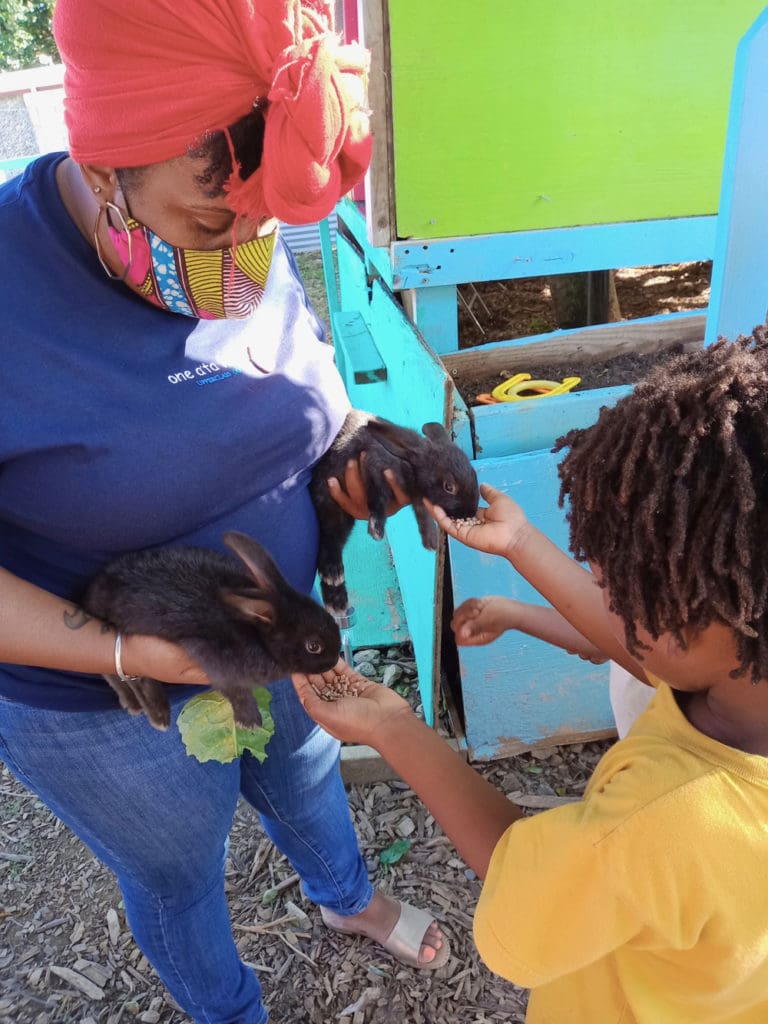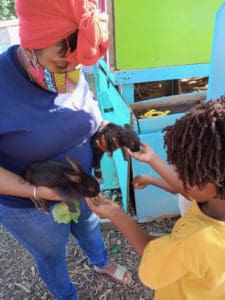 The pony rides are a highlight of the tour and children can pet, feed or take a pony ride for a fee. The ponies are managed and taken care of by youths Kai James, Massiah Saldana and Tyssanne Lake. Twelve-year-old Lake deals with the rabbits, although the ponies are her "favorite." She enjoys "taking care of and teaching guests about the ponies," and 10-year-old James boasted of his success in "training the ponies to jump over obstacles and rewarding them with mangoes." James said he learned by "watching YouTube and Tik Tok videos."
With many of the territory's schools closed, children are learning in online school settings and spending hours looking at a screen every day. Jungle James provides an alternative, an outdoor place that includes a pleasant and fun way to learn.
Tours are given in time slots and accommodate a family-sized group of as many as 15. This was established with consideration for COVID-19 safety precautions. The smaller groups have allowed for more attention from staff and the chance for conversation.
Tours are given on Friday, Saturday and Sunday and the cost is $8 per child and $15 per adult. More information is available and visits can be booked on Jungle James' Facebook page or call 340-201-1488.