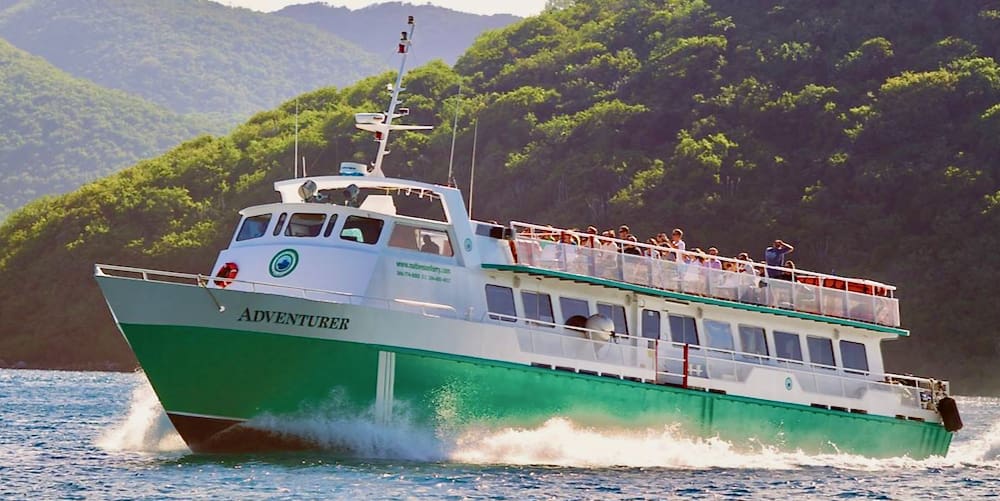 Virgin Islanders can now add another way to island-hop between St. Thomas and St. Croix. Native Son ferry has recently added services between St. Thomas and St. Croix with options on Friday and Sunday.
The fast ferry, which has been in operation since 1977, leaves the Blyden Terminal in Charlotte Amalie, St. Thomas, for its two-hour run at 8 a.m. and arrives at the Gallows Bay Dock at 10 a.m. It then departs from St. Croix at 4 p.m. and arrives on St. Thomas at 6 p.m.
Due to COVID-19 restrictions, the 200-passenger Native Son can currently accept only 80 passengers per trip.
Native Son has regularly provided services between the British Virgin Islands and St. Thomas and has now added St. Croix to its roster. The rates will be:
One-way:
– Adults: $75
– Seniors: $60
– Children 12 and younger: $50
Round trip:
– Adults: $120
– Seniors: $100
– Children 12 and under: $90
The new route adds a transportation option for travel between St. Croix and St. Thomas, alongside taking Silver Airways' seaplane or the QEIV fast ferry, which is another fast ferry service operating from St. Croix.
QEIV departs from the Gallows Bay Dock on St. Croix at 8 a.m. and then again from the Blyden Terminal on St. Thomas at 3 p.m. One-way tickets are a less expensive option than the Native Son at $60 one way for adults and $30 for children under the age of two. The duration of the trip is approximately 2 hours and 20 minutes. The convenience of having both the QEIV and Native Son as options is that passengers now can travel earlier in the morning or later in the day from either location.
According to Michael Pede, a representative of the QEIV, "Since the beginning of the pandemic, we are now down to a reduced schedule. We operate on Friday, Saturday, Sunday and Monday and modify with holidays or special events."
When asked if the operation of Native Son will affect QEIV's operations Pede said, "The QEIV plans to operate as per usual schedule."