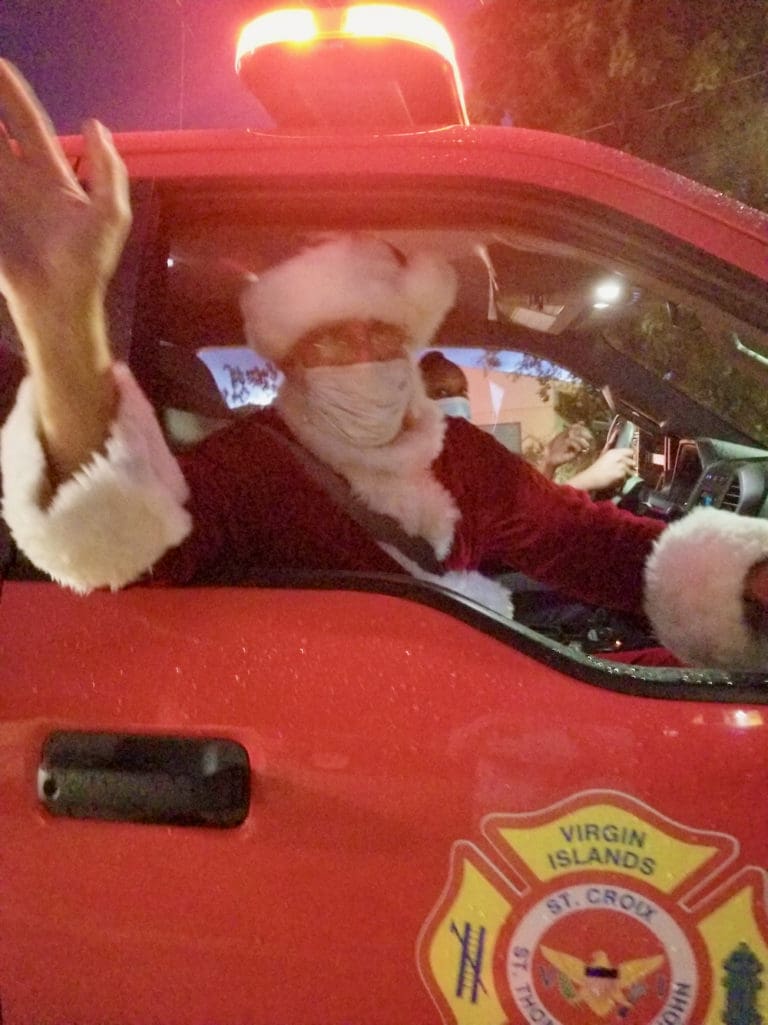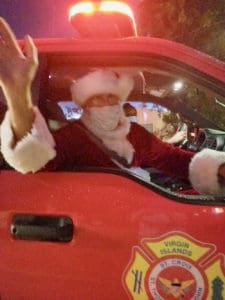 Coral Bay got a visit from Santa this Christmas despite the COVID-19 pandemic protocols that closed down many holiday traditions.
"Not even COVID concerns could stop Santa from coming to Coral Bay this year, in many forms. Our holiday traditions surrounding Christmastime are about sharing, caring and togetherness," said Sharon Coldren, president of the Coral Bay Community Council.
The council worked with community members to be sure Santa spread joy to children and families, especially those facing hard times, according to a news release from the nonprofit organization.
Since the traditional community Christmas Carole Sing could not be held, the Coral Bay Community Council was not able to provide the annual in-person greetings from Santa to give presents to the kids.
"So planning ahead, we did the next best thing, we asked Coral Bay parents to let us know what their children would like for Christmas, up to $50," said Michelle Bransom, Cruz Bay Community Council's office manager. "We then asked our members and supporters if anyone would like to play Santa to a child from Coral Bay. The 'Santas' responded and CBCC gave each one a child's Christmas list, and before we knew it, the packages started pouring in and Santa's elves got everything here by Christmas Eve, just in time for Santa to deliver!"
Bransom took the reins by keeping track of all the incoming presents, making sure no child was left out. She also called each parent to pick up the gifts.
Pickles Deli donated large frozen turkeys, hams and children's gifts that the volunteers delivered to 52 families, including more than 70 children. Bransom thanked volunteers Donna Roberts, Lucia Francis, Dr. Bob, Nicey and Pickles.