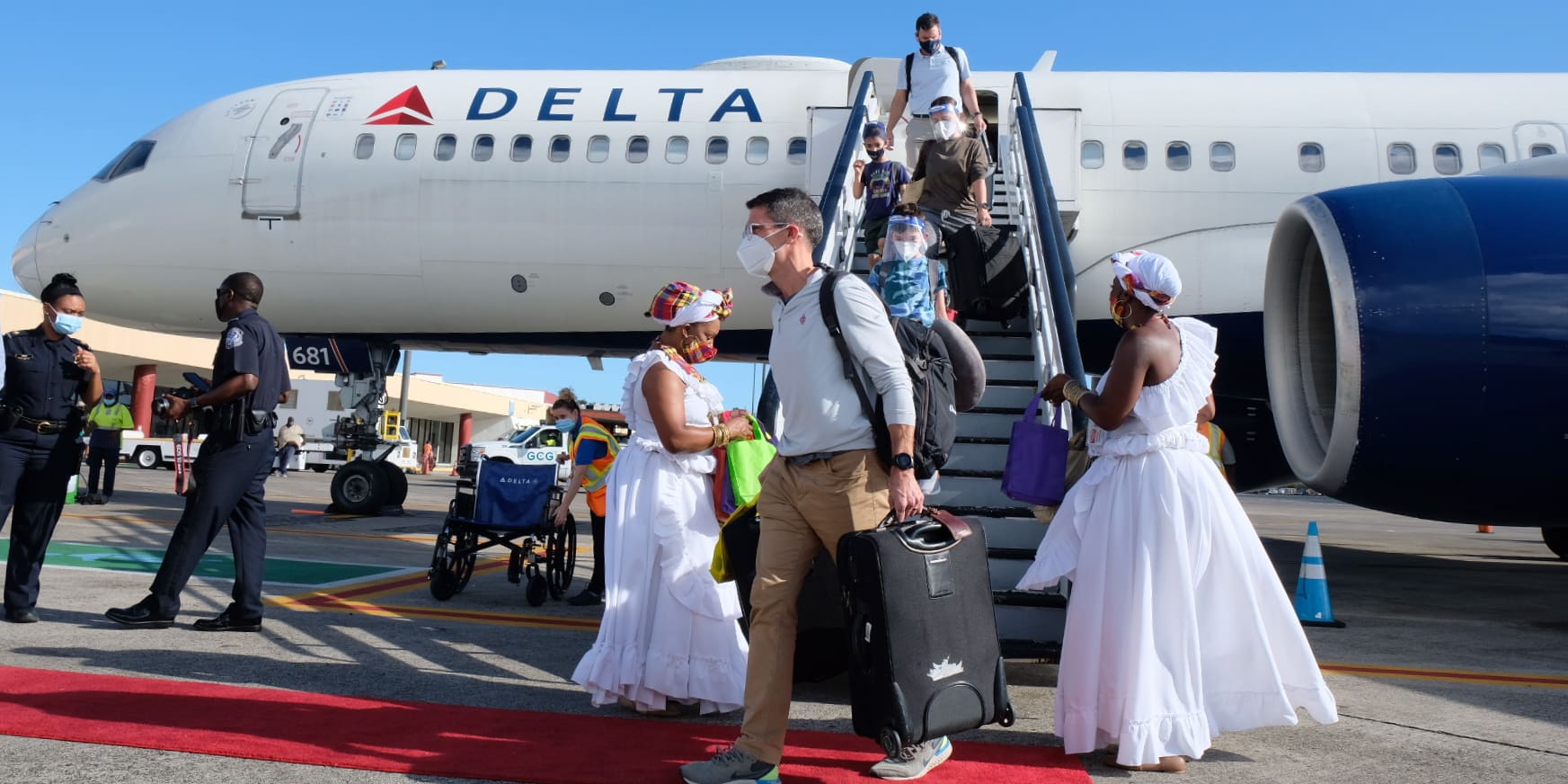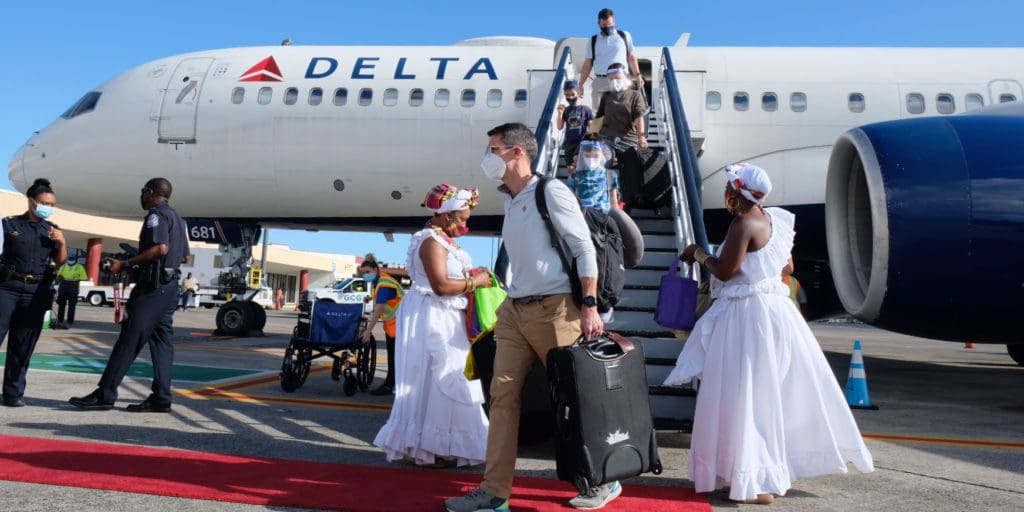 Delta Airlines flight DL1982 touched down on Saturday at Cyril E. King Airport on St. Thomas, from Minneapolis-St. Paul International Airport, adding to a growing number of direct flights coming into the territory.
The Department of Tourism rolled out the red carpet. Disembarking passengers were greeted by bamboula dancers, steel pan music and V.I. swag bags containing hand sanitizer, masks and rum.
Upon arrival, the aircraft – a Boeing 757-200 – was christened with a water cannon salute by the V.I. Fire Service. Tourism Commissioner Joseph Boschulte and Delta's St. Thomas Station Manager Jevon Gilpin led a ribbon-cutting ceremony.
"These direct flights make a big difference because people want to go in one shot," Boschulte said. "It's important for our residents to stay connected and have modes of transportation, but it's also for our economy."
The new route will fly three times per week and adds to a growing list of direct flights that includes such cities as Chicago, New York and Philadelphia.
Cyril E. King Airport saw 20 flights on Saturday, bringing almost 2,000 people in a single day, according to Boschulte. The increase in flights comes at the peak of the holiday season and as COVID-19 cases in the States rise, according to the CDC.
"The most satisfying part of it is everybody is wearing masks and taking the virus seriously," said Boschulte
"We felt much safer doing a direct flight rather than connecting somewhere, especially in large airports like Atlanta and Boston," said one passenger on a family vacation. "I think from a safety perspective having to connect to other places was just kind of a deal-breaker for us."
Passengers arriving in the U.S. Virgin Islands are expected to present a negative COVID test and comply with local mask mandates and other COVID restrictions, according to the Department of Health.
"We're fortunate enough to be leading the Caribbean in terms of our tourism product and we're grateful that we can do our part to help the local economy," Boschulte said.