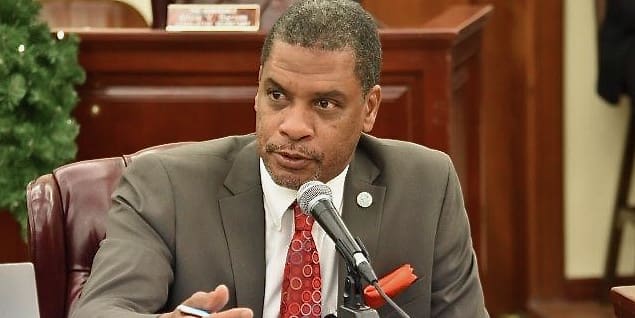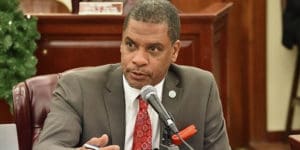 Members of the Senate Committee on Education and Work Force Development told Department of Education officials Friday they should be doing more about students who haven't been taking part in remote learning.
Due to the COVID-19 pandemic, the 2020-21 school year has been conducted online, and that has brought what lawmakers worry is a disturbing pattern of absenteeism.
"The move to virtual learning also brought the need to monitor student attendance more frequently," Stephen Jurgen, superintendent St. Thomas/St. John District, testified. "Teachers report two absences in one week to the attendance counselors and they make contact with parents. Students with more than 10 absences for the marking period are contacted by guidance counselors."
Out of the 5,495 student population, 254, five percent, are listed as truant and 67, one percent, as no show, Jurgen said.
Lawmakers expressed concern about those numbers.
"My frustration is that our students absent now will be present later in a destructive cycle that ends in the justice system," Sen. Janelle Sarauw said.
Senate President Novelle Francis said the numbers are a clear call for a return to the classroom.
"The numbers are very concerning," Francis said. "We need to get our students back in school."
Sen. Kenneth Gittens took education officials to task, saying, they should "take our challenges and turn them into opportunities."
"We have well-paid individuals who are out to lunch," Gittens said.
Carlos McGregor, superintendent of the District of St. Croix, noted that although students in grades seven through 12 attended virtual classes regularly with an average attendance rate of 94 percent, pre-kindergarten through sixth grade attendance was only 80 percent.
One of the stated reasons for the hearing was so senators could get an update on the number of students without devices to access the internet and how they were receiving instruction.
The availability of equipment continues to be a problem, according to the Education officials.
"Thus far, 1,280 COVID-funded Chromebooks have arrived and have been distributed to students," Jurgen said. "Currently, we have 130 students remaining that are using cell phones." On top of those devices, the district distributed 780 devices it had in inventory.
Carlos McGregor, superintendent of District of St. Croix, told senators that as of Dec. 7; 2,475 devices (1,575 laptops and 850 Chromebooks) and 1,000 MiFi devices (a wireless router that acts as mobile Wi-Fi hotspot) have been issued to parents to facilitate student learning.
"Presently, the 612 students who have indicated they need a device to complete assignments will receive a Chromebook through our recent shipment of 730 Chromebooks," McGregor said, adding that the district expects a shipment of 2,000 Chromebooks by the end of December and when those are distributed every student will have a device.
Both school districts hope to start bringing students back into the classroom on Jan. 25.
Sen. Kurt Vialet, who before entering politics was an educator and principal in the St. Croix district, criticized the plan to open St. Thomas/St. John district for only four days a week. The St. Croix district will open on a five-day-a-week schedule. Vialet said if St. Croix could do it, so could St. Thomas/St. John.
According to the St. Thomas/St. John District plan, students in first grade and below, will return to the campus two days per week beginning Jan. 25. Second and third graders will return to school two days per week on Feb. 1. Students in grades 4th – 12th will continue learning from home.
Jurgen said that Wednesday – one of the days reserved for virtual learning – will be used to deep clean the classrooms. Deep cleaning also will take place at the end of the week.
St. Croix plans to have students enrolled in pre-kindergarten through third grade, Special Education (SIE, Self-contained), and 2nd-year career and technical education students returning to the school buildings the week of Jan. 25, full-time five days a week. Fourth through 12th-grade students who learn in general education settings will continue learning at home.
Second and third graders will physically return the week of Feb. 1.
Sarauw recommended that if space was a problem on St. Thomas, the Enid Baa Library, which was shuttered in downtown Charlotte Amalie, might be available to use.
Education Commissioner Racquel Berry-Benjamin said the pandemic "has brought about a new beginning, new ways to learn, and a new norm for the Virgin Islands."
"It is the duty and responsibility of the Legislature to conduct oversight," said Sen. Frett-Gregory, who chaired the committee meeting and was formerly commissioner of Education.