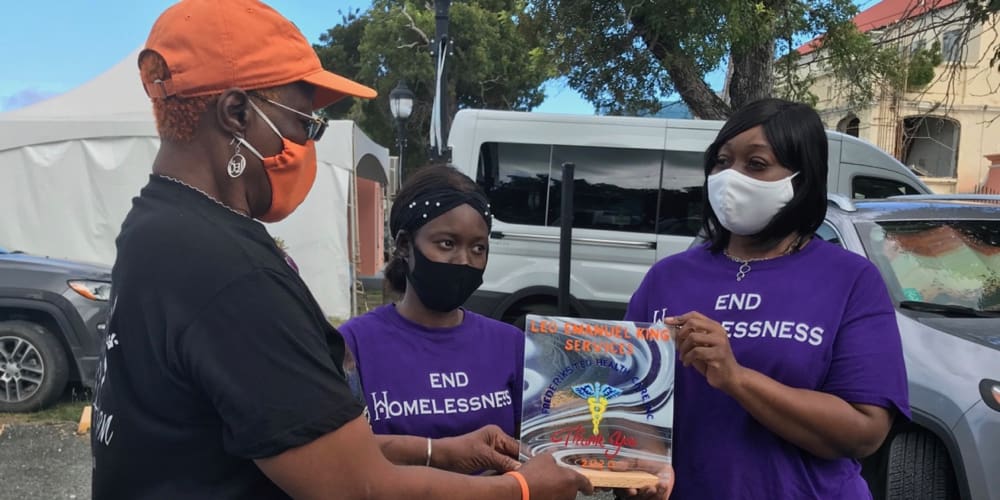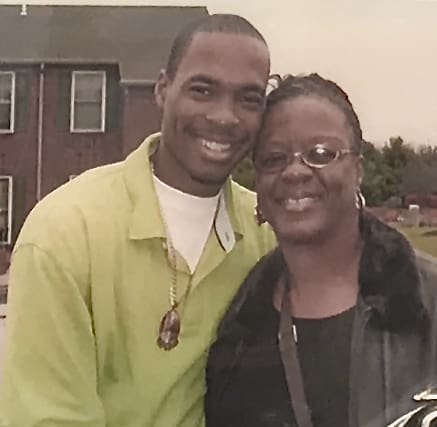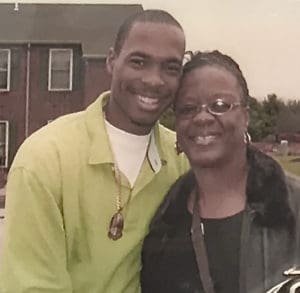 "A Day of Service" marks the fifth year Shermaine Samuel has shared her love of cooking with the St. Croix community's homeless population, the elderly and those whose lives are less fortunate.
Samuel does it in memory of her son, Leo Emmanuel King, who took his own life 10 years ago at the age of 20.
"I do this to get the word out that suicide is not the way. Leo took his life on Dec. 8, 2010. His 20th birthday was Nov. 6 of that year."
Samuel has been offering local food and drinks with help from her sister, Karen Claxton, also an experienced cook. It's her way of giving back to the St. Croix community where her son grew up and where she continues to reside.
The Lord God of Sabaoth Lutheran Church has been the venue for her "Day of Giving" for the past four years. This year she was at the Mission Lighthouse in Christiansted and Sunny Isle Housing.
Plans for the anniversary of King's passing were to set up on the sidewalk outside the Frederiksted Health Center at 11 a.m. Saturday, Dec. 5, but the location was changed due to the restrictions of COVID-19.
Lord God of Sabaoth Pastor Gerald Williams led the group in prayer, and Samuel presented plaques to the Frederiksted Health Center case managers and radio talk show host Ras Isaiah for assisting Samuel with her events.
Sherilyn Matthews and Kibibi Jackman, who are case managers for homeless clients at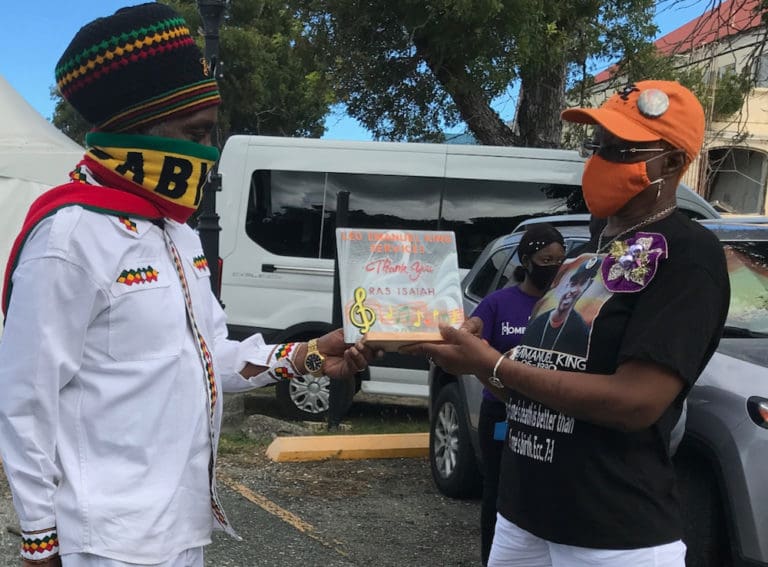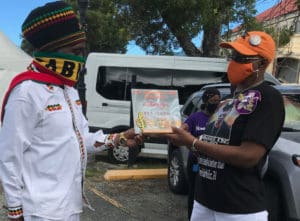 Frederiksted Health Center, assisted Samuel and her entourage as they took to the streets delivering meals to the homeless of St. Croix, traversing from Frederiksted to Christiansted on Saturday.
Samuel's "homeless helpers" were a caravan of six cars with blinking hazard lights moving in and out of the island's streets, sometimes holding up traffic and other times making their way across town with ease.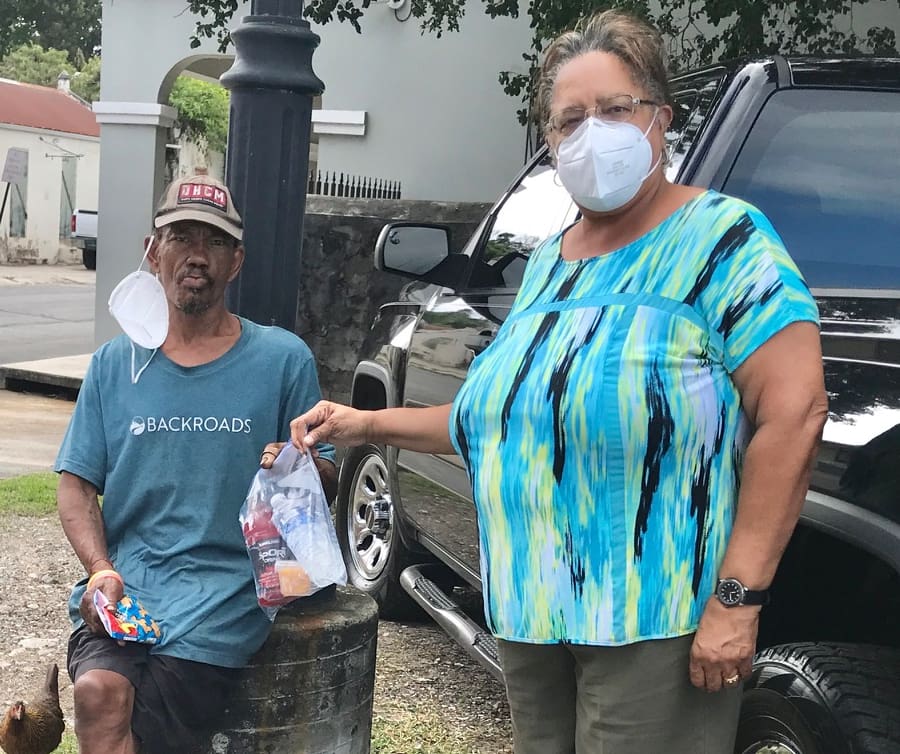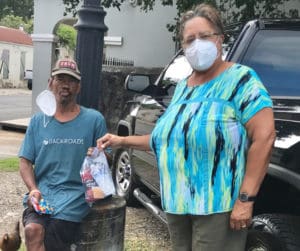 Matthews and Jackman knew all the "usual haunts" and they navigated the caravan, stopping at benches along the waterfront, the bandstand at Buddhoe Park, abandoned houses through town, allowing drivers to get out and distribute the meals of chicken soup, turkey, party wings, seasoned peas and rice, macaroni and cheese and vegetables and drinks to the needy. A care package of dental floss, toothbrush, washcloths, soap, deodorant and mouth wash was donated by Dr. Jennifer James.
Jackman has been employed with the Frederiksted Health Center since January.
"I love my job because I'm helping clients who are in need. I'm passionate about working with them," she said. "I love to see their progress. It's rewarding."
According to Jackman, homeless clients are assisted with housing, medical, dental, cardiology and optometry services. They are usually receptive to the providers offered to them she said. Those with mental health issues are resistant to the help, she noted.
Matthews said she has been a case manager for a little over three years.
"I love what I do, and I love being able to give back to the community. I remind my clients that they are a part of this community regardless of the struggle they're facing," she said.
Matthews and Jackman perform outreach and are always on the go, they said. They said the Ten Thousand Helpers shelter in Frederiksted and the Catholic Charities shelter in Christiansted have both been closed for renovations. Collective Collaboration in Christiansted and Eagle's Nest in Frederiksted are two shelters available for the homeless.
Samuel thanked those who participated and spoke to the plight of the homeless.
"Depression is real," she said. "I, Shermaine, could have been on the streets of St. Croix."
"These 10 years have not been an easy road, but I know that God got me. God always got my back," Samuel said. "I can't ask for more blessings. I always try to reach out to someone who is less fortunate. So many doors have been opening for me to continue giving in my legacy to my son, Leo."