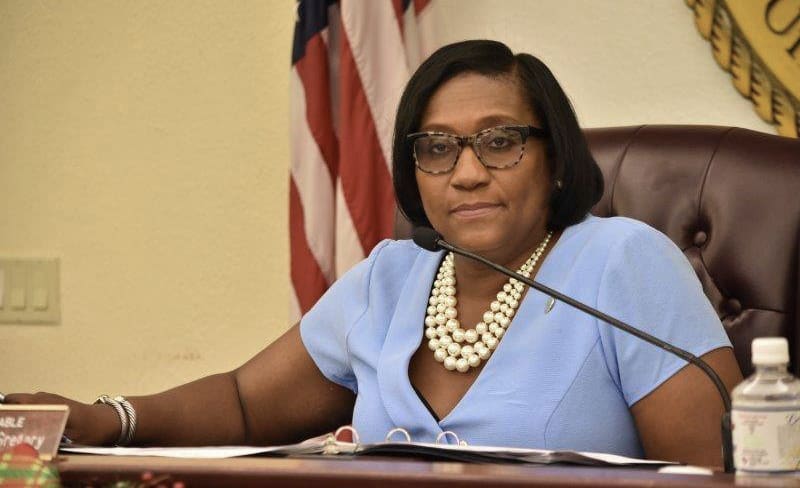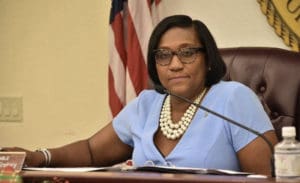 A Senate panel sat down on Tuesday for an update on the territory's public schools, distance learning and the pandemic, but the officials from the Department of Education, including Commissioner Racquel Berry-Benjamin, who was expected to provide the update, did not attend.
The Senate Committee on Education and Workforce Development hoped to receive information about the first marking period, plans for the return of students to the classroom, pandemic safety classroom preparations, the number of students still without Chromebooks and MiFi devices, the school lunch program and the expenditure of federal funds. But without representation from the Department of Education, the hearing was cut short.
"We want to know what is happening with our children," Sen. Donna Frett-Gregory said. "There were certain commitments made by the Department of Education … when they were here last, to provide an update around the whole situation around COVID-19 … But to not show up, to not provide at minimum an update of the relevant questions asked, is just not acceptable. We are prepared to move forward with a subpoena this afternoon," said Frett-Gregory, who besides being the chairwoman of the committee is a former Education commissioner.
Though department officials did not provide testimony on the status of the school closure, they did submit written testimony on Bill 33-0449, legislation proposed by Sen. Janelle Sarauw that was added to the agenda at the last minute.
"The mere fact that Education isn't here, though they were able to provide [written] testimony on the bill that is before us … Whereas we requested in this particular block for getting an update around whether all our students have gotten MiFi devices and Chromebooks provided, whether our students are getting appropriate instruction, what are we doing with our kindergarteners … that's what we wanted to know," Frett-Gregory said.
While unable to get the information the committee was seeking, the lawmakers did advance Bill 33-0449, which seeks to expand the Virgin Islands Higher Education Scholarship Program, known locally as the Free Tuition Program.
Should the bill be signed into law, high school students in grades 11 and 12 admitted to the University of the Virgin Islands under the Dual Credit Program would be exempt from the requirement of committing to working in the Virgin Islands.
Committee members Sens. Frett-Gregory, Kurt Vialet, Stedmann Hodge Jr. and Sarauw were present for the hearing. Sens. Allison DeGazon, Steven Payne Sr. and Kenneth Gittens were absent.