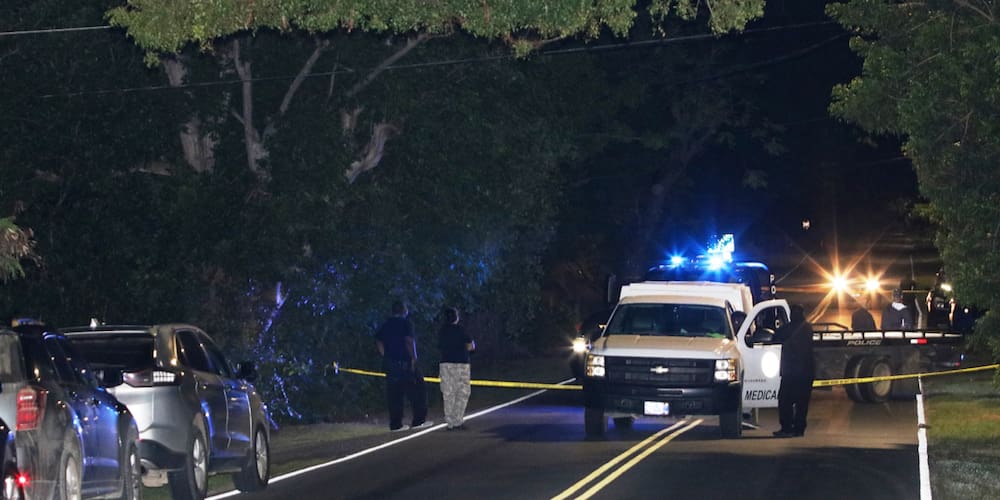 One man was killed and another injured early Monday when shots were fired near Estate Whim on St. Croix, the V.I. Police Department reported.
Police identified the fatal victim as Jakari Charles, who is believed to be in his 30s. His last known address is in Williams Delight. According to the Source homicide list* it was the 23rd homicide on St. Croix since the beginning of the year, the 44th in the territory.
According to the police, at about 1:19 a.m. Nov. 30, the 911 emergency call center received a report of shots fired and someone calling for help on Queen Mary Highway, near Estate Whim.
Officers traveled to the area and discovered an unresponsive Black male and a wounded Caucasian male, both suffering from gunshot wounds. The Caucasian male was transported to the Gov. Juan F. Luis Hospital for treatment, where he was listed in stable condition as of 6 p.m. on Monday. Police did not release his name in accordance with department policy.
Emergency medical technicians on the scene concluded that the Black male, subsequently identified as Charles, did not have any vital signs.
Police urged anyone with information into the incident to call 911, the Crime Tip Line at 340-778-4950 or the anonymous tip service, Crime Stoppers USVI, at 1-800-222-8477 (1-800-222-TIPS).
Information provided to Crime Stoppers that result in the resolution of a case can make the caller eligible for an anonymous cash reward.
* The Source homicide list is based on reports from the V.I. Police Department, but unlike the VIPD list and the list of some other media, the Source list does not include suicides or vehicular homicides, which can cause a disparity in the number of incidents reported.