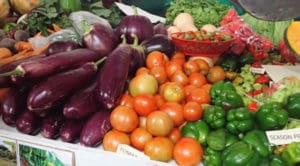 The GESC Insurance Board in conjunction with Rodgers' Farm presents the implementation of the United Healthcare Group's 2020 Wellness Program for the St. Croix District retirees.
Bags of fresh produce will be distributed on a first-come, first serve basis, while supplies last. St. Croix GVI Government of the Virgin Islands) retirees covered by United Healthcare will be required to come between 1 p.m. and 3 p.m., Wednesday, Nov. 25, to the St. Croix Educational Complex with their valid United Healthcare Insurance Card to receive a produce bag.
To ensure the health and safety of all, everyone must adhere to the COVID-19 CDC guidelines. Please remain in the car; do not exit the vehicle; open the trunk when it's your turn in line.