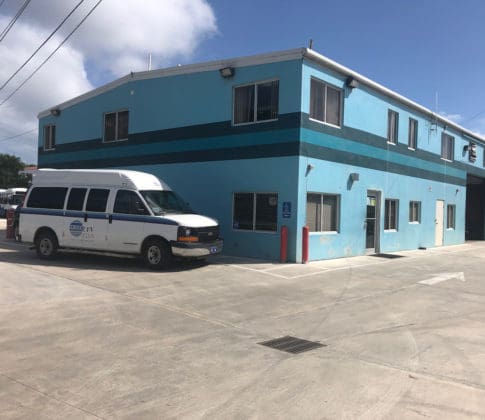 Source reader Royden Livingston requested information regarding a business or government service that helps transport seniors from one point to the other. He also inquired about companies that handle the removal of household items.
Although the Department of Human Services' Senior Citizens Affairs does provide transportation for seniors, you would need to be registered with one of their senior programs to qualify for this service.
Another option on St. Croix, St. Thomas and St. John would be to utilize VITRAN. Senior citizens (60 years of age and above) and persons with disabilities ride for free with valid photo identification. Seniors are provided with priority seating options.
If you have a disability or if there are environmental barriers that may prevent you from utilizing the regular bus service, you may be eligible for the VITRAN Plus ADA Paratransit Service. This service offers door-to-door pickup.
In order to be eligible for this service, you will need to fill out an application, complete an in-person interview and a functional assessment. For more information, you can contact the Division of Transportation at the Department of Public Works to schedule an in-person interview at 340-773-1290, ext. 2231. If you would like more information regarding their fares and routes, click here.
If you live on St. Thomas, you can also contact Able Transportation Services. They offer non-emergency transportation services for patients or clients who may need wheelchair access. They can transport their clients to adult daycare centers, cancer centers, dental or doctor appointments, family or social functions, hospital visits, outpatient care centers and clinics, and to special activities. If you need additional information you can contact their office at 340-775-2253.
If you have concerns regarding COVID-19 precautions for both VITRAN and Able Transportation, they both recognize that a large majority of their passengers are senior citizens. Therefore, they are taking the necessary sanitization precautions. For VITRAN, some precautionary upgrades include the installation of a protective acrylic sheeting and hand sanitizer, buses are sanitized at the end of each route, and bus drivers along with passengers are always required to wear protective face masks while on the bus and waiting at designated bus stops.
Back in March, Public Works Deputy Commissioner Karole Oversen-McGregor said, "We want the community to know that the department is keeping a watchful eye on the current state of this pandemic outbreak."
Neither bus services provide packaging or moving services, so for moving items from a household you may want to consider moving services such as Viking VI or Bob Lynch Moving and Storage. Viking VI handles local intra-island moving, interisland moving, storage and handling for household goods or commercial goods, and office moving. You can receive a quick quote online or contact them at their St. Thomas office at 340-776-1536 or on St. Croix at 340-773-2105.
Bob Lynch Moving Services, also located on St. Croix and St. Thomas, develops a plan that best fits individual requirements and budgets. They can be contacted at 340-774-5872 on St. Thomas and 340-778-1813 on St. Croix.