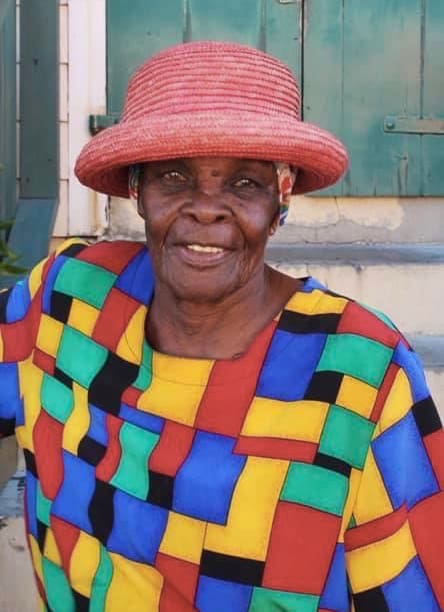 The St. Croix community lost a matriarch on Oct. 1 when Judith Gumbs died after battling an illness for a year. She was 92.
Most people who worked, lived, hung out or even went to school in the town of Christiansted affectionately knew her as "The Candy Lady," "Ms. Judith," "Queen of the Crab Races" and many more warmhearted names. If you visited the Christiansted boardwalk before the pandemic, you may have seen Gumbs pushing her stroller with all types of goodies, including candies, roasted peanuts and other trinkets for sale.
If you were lucky, you might even have caught her in a song or dance.
Gumbs came to St. Croix from St. Kitts in 1964 and stayed, making it her mission to raise her children the best she could.
Her grandson, Akeem Gumbs, described his grandmother as a hard-working woman – in his words, a "hustler."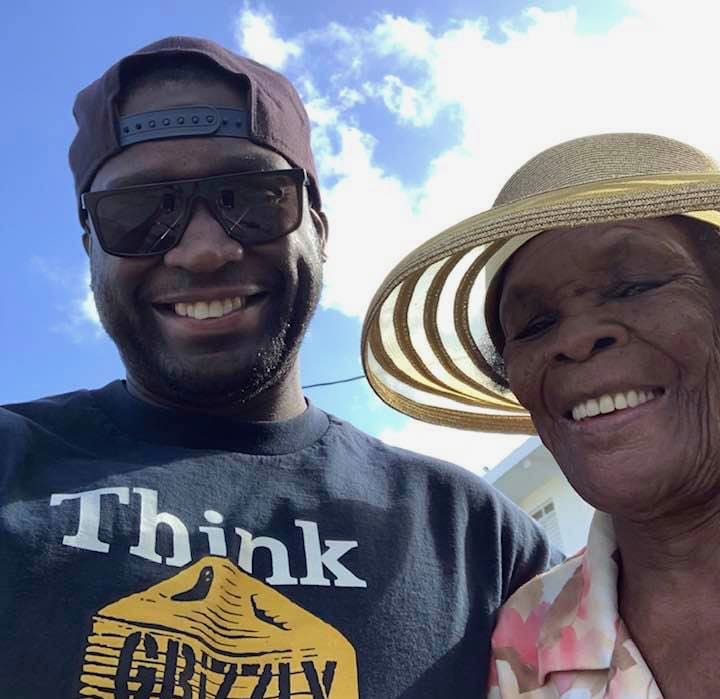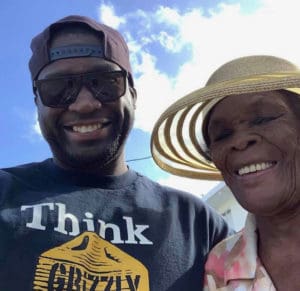 "She raised her children to be productive in some degree in life," he said. "Her entire life she felt like she always had to make her money, and she made it her business. Even with her age, she felt like it was still necessary for her to continue to work."
Pushing her stroller into Christiansted down toward the boardwalk was something Gumbs enjoyed.
"I feel like it was good therapy for her because she did battle with arthritis, so it kept her bones moving," her grandson said of her. "From my time knowing my grandmother, she has been very active. I would offer to drop her down the road and she never wanted the lift. She rather walked."
Gumbs was so respected in the community that no one ever troubled her. She would head down to the boardwalk in the evening into Christiansted and returned home well into the late hours of the night.
However, when the COVID-19 pandemic began, her grandson noticed his grandmother slowing down.
"I feel like since the pandemic, it was a factor in deteriorating her body faster. The interaction with everyone, she did not have that anymore. That therapy from Monday through Sunday, she didn't have that anymore," he said.
For many, Gumbs' energy and love pushed boundaries for people of every color and background, Akeem said. She was a counselor, friend, mother, grandmother and more, never hesitating to show love.
"They would buy her things on a level like that was their grandmother too. She was very high spirited, very high energy, very vibrant," he said.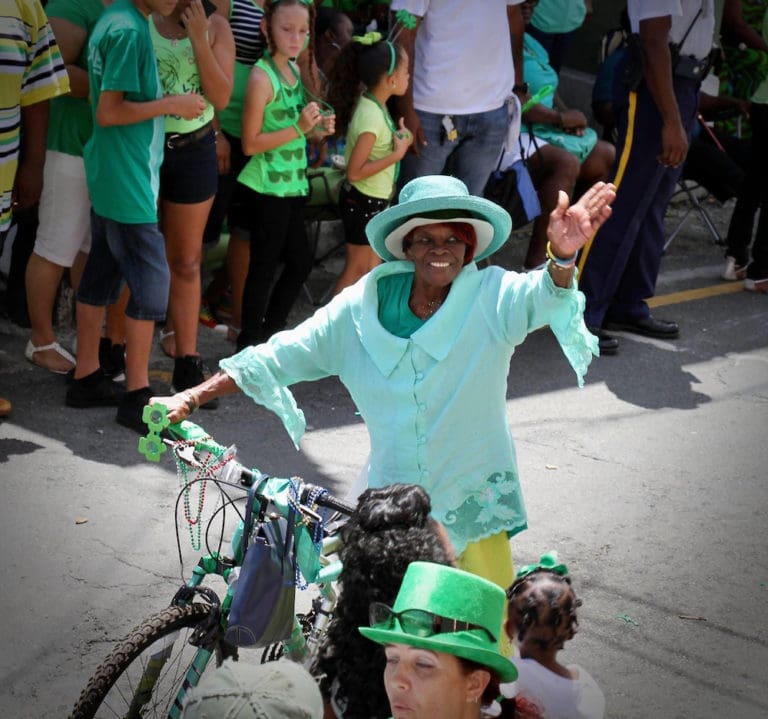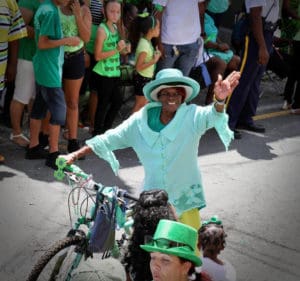 Gumbs was also dedicated to her church and loved her family and grandkids.
When the St. Patrick's Day Parade came around, Gumbs would grab her bike and participate as one of the entries.
"For St. Patrick's Day, it is necessary her bike had to be fixed and decorated," her grandson said. There you would see Gumbs with her infectious smile, all dressed in green.
Over the past weeks, social media has been abuzz with memories and tributes reflecting on Gumbs' passing. The Facebook page Human's of St. Croix said, "We've lost an icon on St. Croix. Mrs. Judith will be missed."
The St. Croix St. Patrick's Day Parade Facebook page said, "Rest in Peace, Miss Judith Gumbs. You have been a part of the St. Patrick's Day Parade for years. In 2009 you were our Grand Marshal. The parade and the boardwalk will not be the same. You will be missed."
Retired Officer Charles Nibbs said, "The Candy Lady went home to be with the Lord, and she'll be greatly missed, by the locals and revisiting tourists whose love for her, over many years will be forever cherished."
"My grandmother was satisfied with the time she had here," Akeem Gumbs said. "Only recently, she began to struggle."
The family plans to bury her on Nov. 21. No other funeral arrangements have been announced.