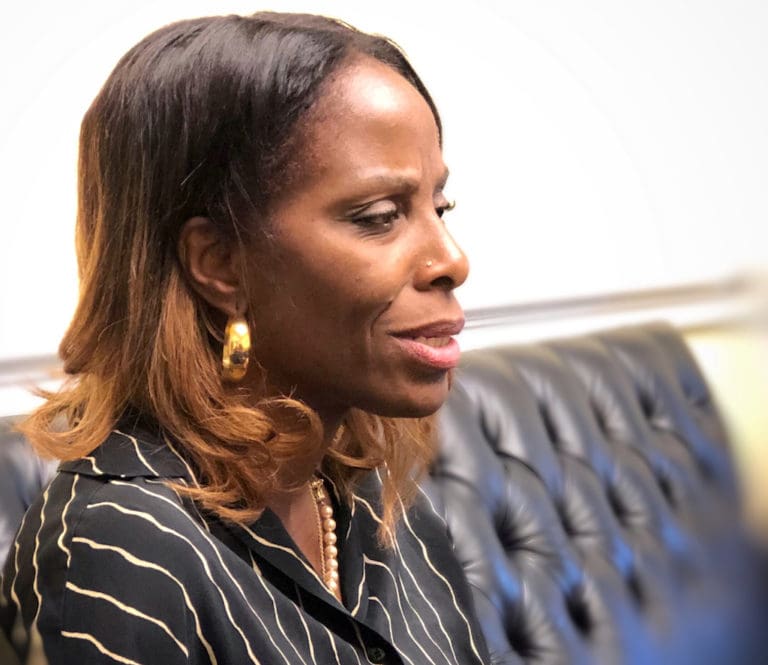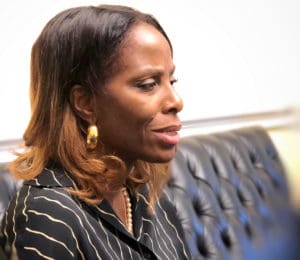 Delegate to Congress Stacey Plaskett was hopeful Tuesday night that a sea change in Washington will bring a much-needed boost for legislation supporting the Virgin Islands and its fellow U.S. territories.
Speaking by phone from St. Thomas, Plaskett said she plans to use the next two years to build on initiatives from her current term to create parity and equality between the U.S. territories and the mainland states.
Plaskett faced challenger Shekema M. George in Tuesday's election, but early voting results showed the incumbent delegate with a commanding lead.
"We're hoping that tonight the Democrats will take the Senate," said Plaskett, speaking just after 8 p.m. and before any national results were in. "It is my hope that with a Democratic Senate and House, a lot of legislation will in fact take place," she said.
The delegate said she was confident the Democrats will increase their standing in the House by at least 10 and as many as 16 seats, for a comfortable majority.
And if that is combined with a White House win for former Vice President Joe Biden, the election victories would mean a greater focus on the territories and the inequities they endure, Plaskett said, including funding caps on federal benefits such as Medicaid, Supplemental Security Income and formulas for roads and education. Other measures include a bill to grant in-state college tuition rates to students in the territories, she said.
"That will really put the Virgin Islands in a strong place," Plaskett said.
Ultimately, the goal is "really being able to push like D.C. did for an Electoral College vote," said Plaskett, who has been at the forefront of the fight for territorial voting rights, including securing a hearing on the issue before the Committee on House Administration Elections Subcommittee in July.
It was the first congressional hearing to be held exclusively on the matter, according to attorney Neil Weare of Guam, founder and president of Equally American, a non-partisan civil rights organization that works to advance equality and voting rights in U.S. territories. Weare joined Plaskett and a number of prominent Virgin Islanders in testifying before the subcommittee.
Plaskett has proposed convening a bipartisan congressional task force to put into the record the effects of no voting rights on the territories and present it to Congress along with recommendations for action, as she outlined in the For the People Act of 2019, a bill to address voter access, among other issues.
Whether those rights are achieved through statehood or a constitutional amendment will depend on the will of the populace, Plaskett said.
"There really needs to be an education over the next couple of years," she said. However, "in three years, it will be 175 years since Emancipation. I believe at that point, we will need to decide where, as a people, we want to be," said Plaskett.
Closer to home, the delegate said she intends to continue working with both Gov. Albert Bryan Jr. and the USVI Legislature to ensure that federal funding reaches the people of the U.S. Virgin Islands. Among her top priorities are increasing teacher pay, hiring more police officers, developing after-school and mental health programs and better support for veterans, said Plaskett.
As for Tuesday's ballot referendum asking whether a constitutional convention should be convened to adopt the Revised Organic Act as the territory's governing law, Plaskett said she wished there had been more attention to the issue leading up to the election.
"It kind of snuck up on people," Plaskett said. "As an attorney, I felt the language was a little awkward. But I think we need to move forward."
Adopting the Revised Organic Act as the USVI's constitution, with the ability to change it in the future, "would remove Congress from the discussion," said Plaskett, who on Tuesday said she is eager to get back to work and thankful "to the people of the territory for entrusting me to be their advocate."
"I didn't think that six years later I would still be excited," but she is, said Plaskett.