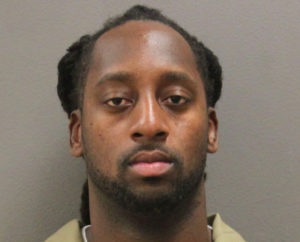 Federal prosecutors are working against a Nov. 9 deadline to produce a list of witnesses, evidence and documents in preparation for a racketeering trial set to start in January.
Nine defendants are facing charges connected to an organized crime operation based on St. Croix.
Defendants Paul Girard, Shaquan Prentice, Wahili James, Shaquielle Correa, James Cruz, Kareem Harry, Tyler Eugene, Shermyra Gumbs and Wayne Bellille entered not guilty pleas in May 2019 to a long list of criminal charges. Two co-defendants – Robert Brown and Etherneal Simon – changed their minds and decided to admit their roles in an alleged criminal enterprise headed by Girard.
Federal authorities pieced together indictments against the group, adding charges of murder, attempted murder, kidnapping, carjacking, drug trafficking conspiracy, armed robbery, attempted bank robbery, money laundering and racketeering. All charges fell under the umbrella of the Racketeer Influenced and Corrupt Organizations Act.
Investigators from the FBI, DEA and eight other law enforcement agencies allege that Girard and his associates ran an aggressive criminal enterprise that sought to expand its influence by killing and intimidating their rivals and taking over their territories. Most of the alleged activity took place on St. Croix.
To prepare for a January trial, prosecutors were ordered in early October to submit lists of all exhibits they intend to submit at trial against the remaining nine defendants. They were also directed to submit inventory lists of physical evidence and a witness list.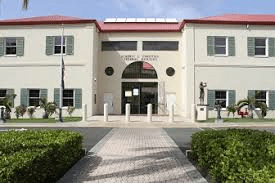 All materials and documents were to be received by a court designated custodian. Attorneys representing the government and the defendants were advised that some of the witnesses, documents and evidence could be subject to protective orders.
One of the reasons for a designated custodian was to manage the distribution of mandated discovery information between the prosecution team, headed by U.S. Attorney for the Virgin Islands Gretchen Shappert and about 18 defense attorneys working individually or in teams on behalf of the nine defendants.
Girard – also known as Bogus – was arrested in November 2018, shortly after completing a prior federal prison sentence. A statement issued by the FBI at the time cited a new set of charges including conspiracy, Hobbs Act robberies, firearms violations and money laundering.
A more detailed set of charges were spelled out in documents filed in district court by the U.S. Attorney's Office.
If found guilty at trial, several defendants, including Girard, face maximum sentences of life in prison.