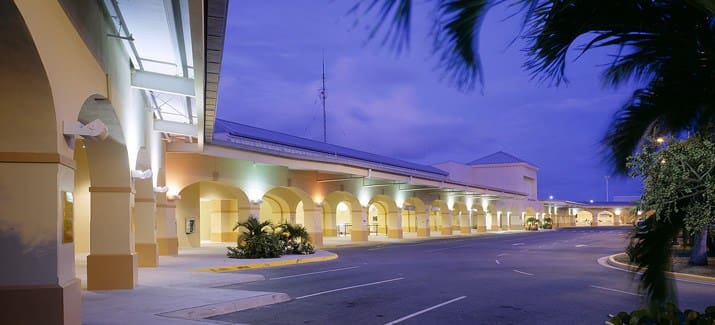 The Virgin Islands Port Authority Governing Board on Wednesday authorized Executive Director Carlton Dowe to proceed with negotiations to potentially bring a Best Western to the big island of St. Croix.
Those negotiations could bring a 120-room Best Western Premier hotel to a location across from the Henry E. Rohlsen airport.
"There have been no requests for that property in years. This is the first credible application we've had," said board member Lionel Jacobs.
"The hotel will be a 4-star resort located on 10 acres directly across from the airport on St. Croix. They will employ at least 80 percent local labor force; that would translate into roughly over 200 new jobs with potential benefits for the island of St. Croix," said Damian Cartwright, assistant executive director for the Port Authority.
The 400-acre property located in front of the Rohlsen Airport has been appraised within the last eight months. Because it is near the St. Croix Anguilla Landfill, it has not been considered prime real estate for the past 50 years. With the closure of the landfill within the next two years, the space is open for future development.
"If this development is a success it will attract potential new investors to come here and recognize and gentrify this property," Cartwright said.
The proposed Best Western would increase St. Croix's hotel room count by between 15 and 20 percent. Currently, St. Croix has three operational hotels that can accommodate 100 people.
The Port Authority would also receive revenue from a potential deal during the performance period, limited to three years.
"During those 36 months VIPA will be collecting $1,000 a month for that month, revenues that we are not collecting now, revenues we have not collected for the past 15 years," Cartwright said. "Given a COVID environment, every penny counts. We have breach of contract clauses so if these gentlemen do not perform in these 36 months the contract is clear that we can simply part ways; this is why we have contracts," Cartwright said.
Earlier during the board meeting, members and Port Authority staff discussed financial woes due to the impacts of COVID-19. "On St. Thomas one of the kiosks suffered business loss as a result of the pandemic and was forced to close," Dowe reported.
The hotel developers are set to invest $15 million.
But board member Lee Steiner expressed skepticism about the $15 million figure, which amounts to $125,000 per room. "The math is just not adding up; I do not want to give false hope to people," Steiner said.
The board voted 8-1 in favor of moving negotiations forward. Board members in favor were Joseph Boschulte, Denise George, Lionel Jacobs, Willard John, Nelson Petty Jr., Kevin Rodriguez, Celestino A. White Sr. and Leona Smith. Lee Steiner was the only board member to vote against the project, citing not enough available information.