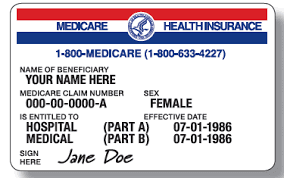 Lieutenant Governor Tregenza A. Roach Esq. informs all Medicare beneficiaries of the 2020 open enrollment procedures for Medicare Part D. For the safety of beneficiaries during the COVID-19 pandemic, open enrollment sessions will not be held in person. The enrollment deadline is Dec. 7, 2020.
Beneficiaries may contact the Virgin Islands State Health Insurance Assistance Program (VI SHIP) to schedule a telephone appointment by calling the St. Thomas-St. John District at 774-2991, ext. 4507 or the St. Croix District at 773-6449, ext. 3151/3152.
In an effort to streamline the enrollment process, there are a few steps that beneficiaries are required to complete, prior to scheduling an appointment. These steps include the completion of the following forms: Pre-Enrollment Form, Client Agreement and Authorization Form, and Certification and Release of Liability Form.
A copy of the beneficiary's Medicare card and a form of identification are required. Prescription and pharmacy information should also be provided. Once the forms are completed, a representative from VI SHIP/Medicare will contact the beneficiary to schedule an open-enrollment telephone appointment.
Packets of all forms are available at the VI SHIP offices on St. Thomas and St. Croix. Beneficiaries may also pick up forms at the Office of the Lieutenant Governor security checkpoint at Nisky Center or outside of the VI SHIP office on St. Croix at the Gov. Juan F. Luis Hospital on St. Croix.
"The safety of our employees and customers remains a top priority. I encourage all beneficiaries to comply with the enrollment procedures during this time and utilize the services available for information," said Roach.