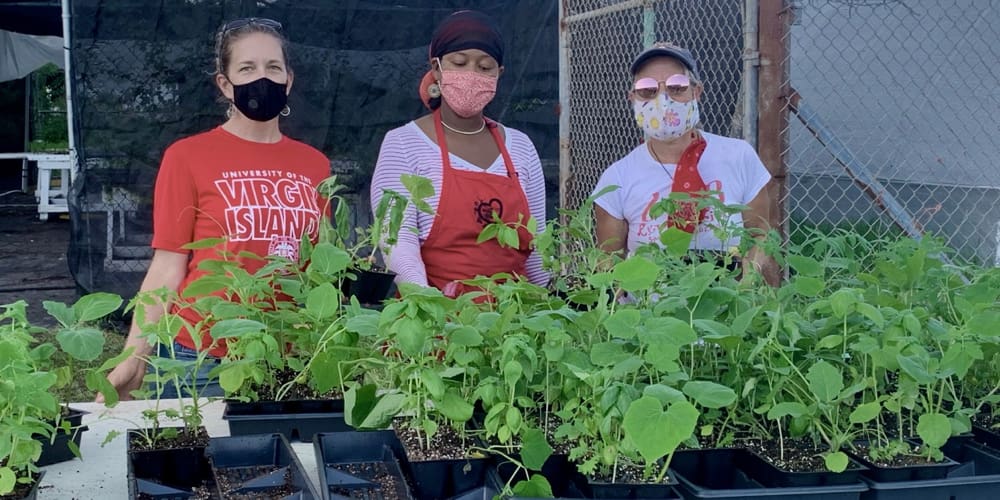 The University of the Virgin Islands School of Agriculture observed World Food Day on Sunday both on the grounds of the Virgin Islands Department of Agriculture and virtually.
The two-part event distributed seedlings from 1 p.m. to 3 p.m. on the grounds of the Virgin Islands Department of Agriculture, and from 4 p.m. to 6 p.m. organizers conducted educational workshops highlighting pork, avocado and cucumber.
Each year, three agricultural products are highlighted.
World Food Day is an international day celebrated around the globe every year to commemorate the founding of the United Nations Food and Agriculture Organization in 1945. The theme of this year's Food Day is "Grow, nourish, sustain together." All over the world, people are celebrating World Food Day on different days throughout October. The message was clear throughout the activities; the goal for the UVI School of Agriculture is to assist the territory in becoming more independent when it comes to food.
"World Food Day is a time where we assess food production and nutritional value, distribution and sustainability," said Usman Adamu, the new dean and director of the UVI School of Agriculture. "We hope that you join us as we commit to do something to eradicate hunger worldwide, especially in the Virgin Islands. Come out and participate in the programs and activities designed to promote awareness and actions to feed the less fortunate among us in the territory."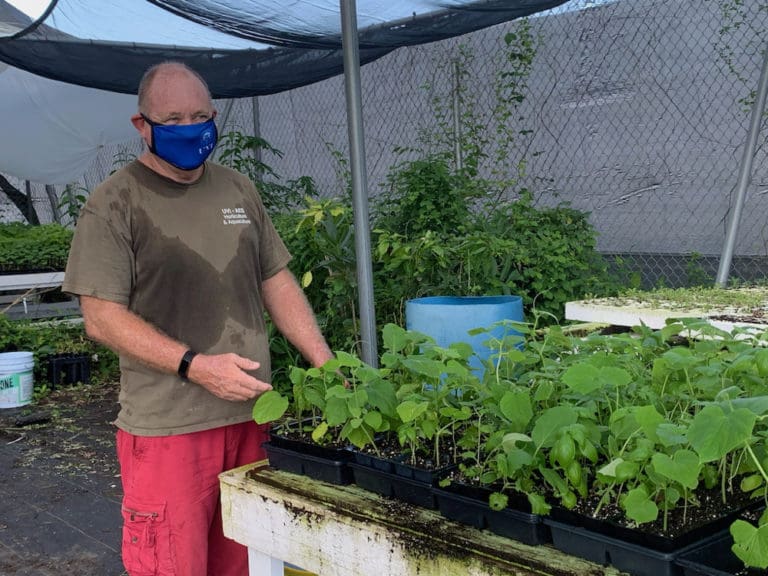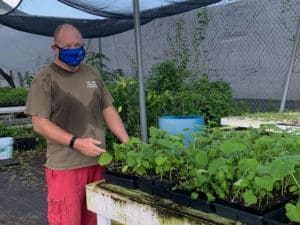 During the virtual opening ceremony, UVI's President David Hall said, "The issue of food security for the Virgin Islands becomes critical not only when we have a crisis like a hurricane or the pandemic. We have the challenge because we are importing, it is estimated, around 93 percent of the food we need, and that puts us in a very vulnerable situation. We must have a goal as a territory to get to a point where we are not importing as much as we are. We are growing everything we need, which may seem ambitious and overly optimistic, but it is what we are striving to do. I am proud as a university we are playing our role."
The University of the Virgin Islands Cooperative Extension offers relevant programs such as Agriculture and Natural Resources. Students can participate in their associate and bachelor programs. "The leaders of this territory understand how critical agriculture is, and how critical food security is for this territory," Hall said.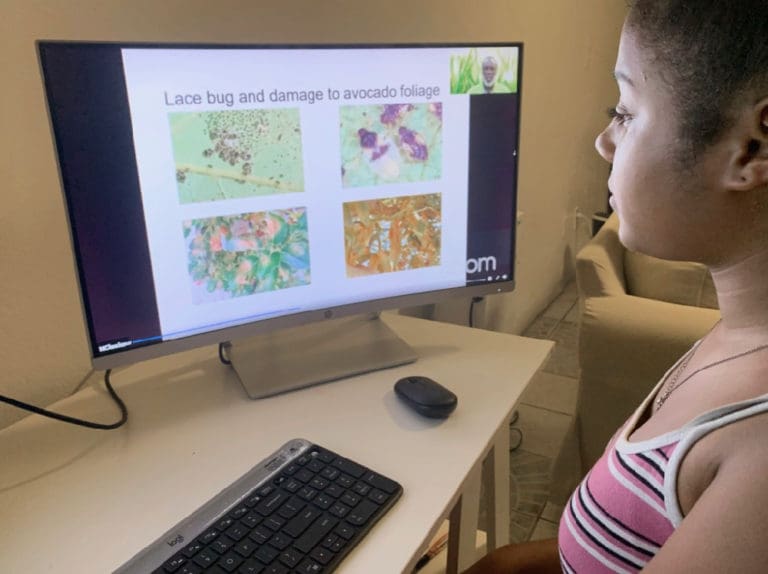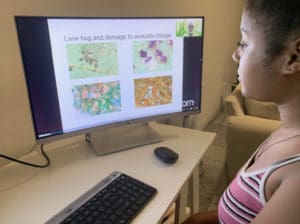 Agriculture Commissioner Positive Nelson, who assisted in distributing seedlings during the 1 p.m. to 3 p.m. slot, said, "I'm encouraging you to practice backyard farming. I'm encouraging you to have seed exchanges. I'm encouraging you to preserve your food."
According to Nelson, more than 6,000 seedlings were set to be given out.
As the day continued, the first educational workshop was given by Errol Chichester, the former deputy commissioner of the V.I. Department of Agriculture. He gave a presentation on avocado production.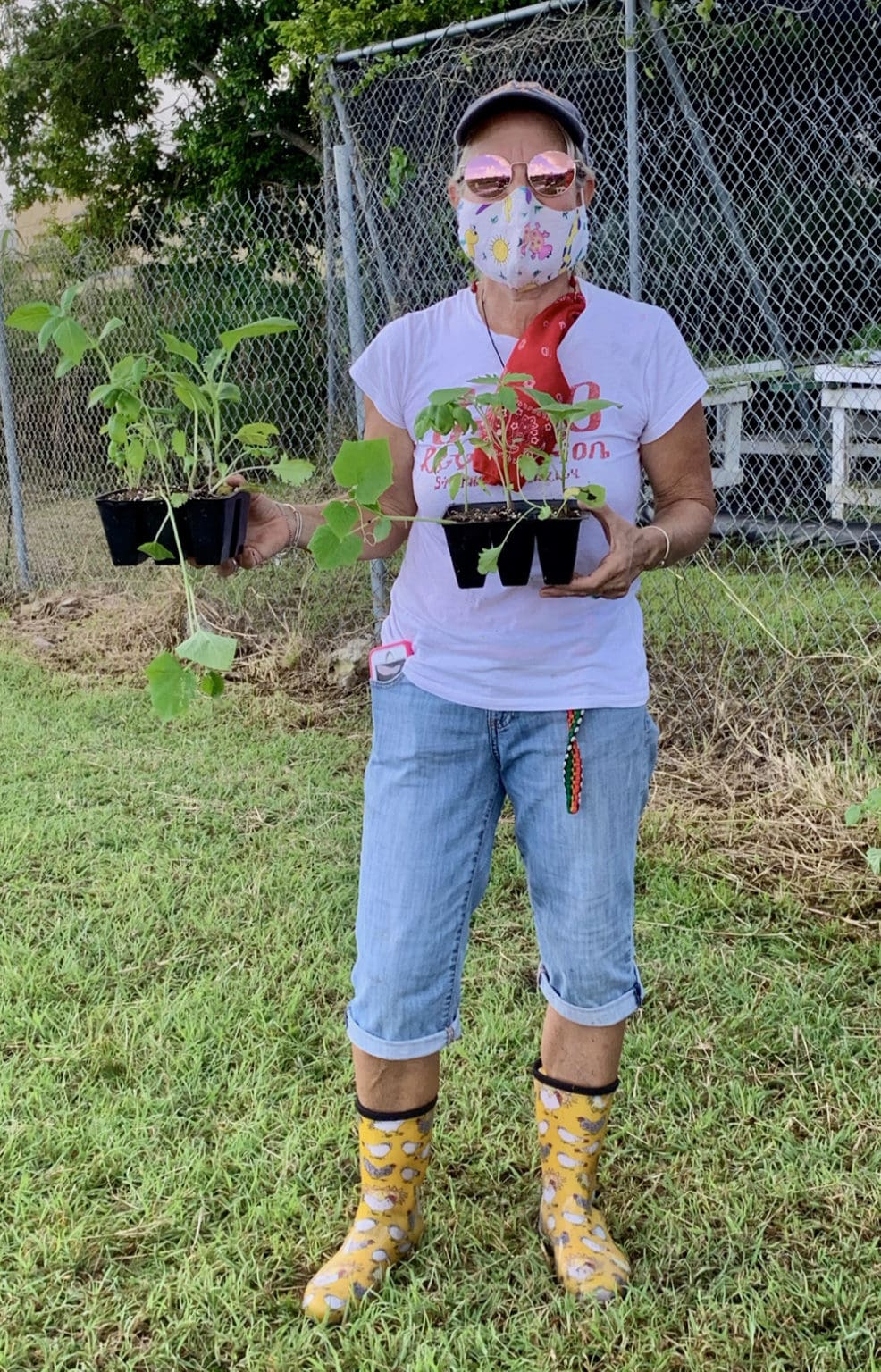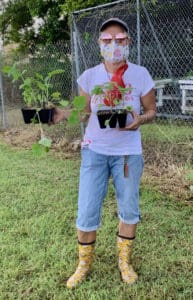 "Avocados are used in salads, 'guacamole' dips, appetizers, sandwiches, soups, salads, dressings, facial masks, shampoos, skin care products, hair products, etc.," he said.
Stafford Crossman provided a presentation on cucumber production.
"Harvesting of cucumber requires regular picking, every other day, to get maximum production and quality. Plants may cease production if fruits are allowed to over-mature," Crossman said.
Sue Lakos, a UVI research analyst, finished up the presentations with a talk on pig production.
"Raising pigs can be a very rewarding experience and provide a good source of protein for your family," she said.
Lakos included information on building a swine house, properly feeding and taking care of pigs.
People who attend the virtual educational workshops were also eligible to receive additional seedlings. Anyone interested in seeing a replay of the event can visit the UVI Cooperative Extension Service Facebook page.