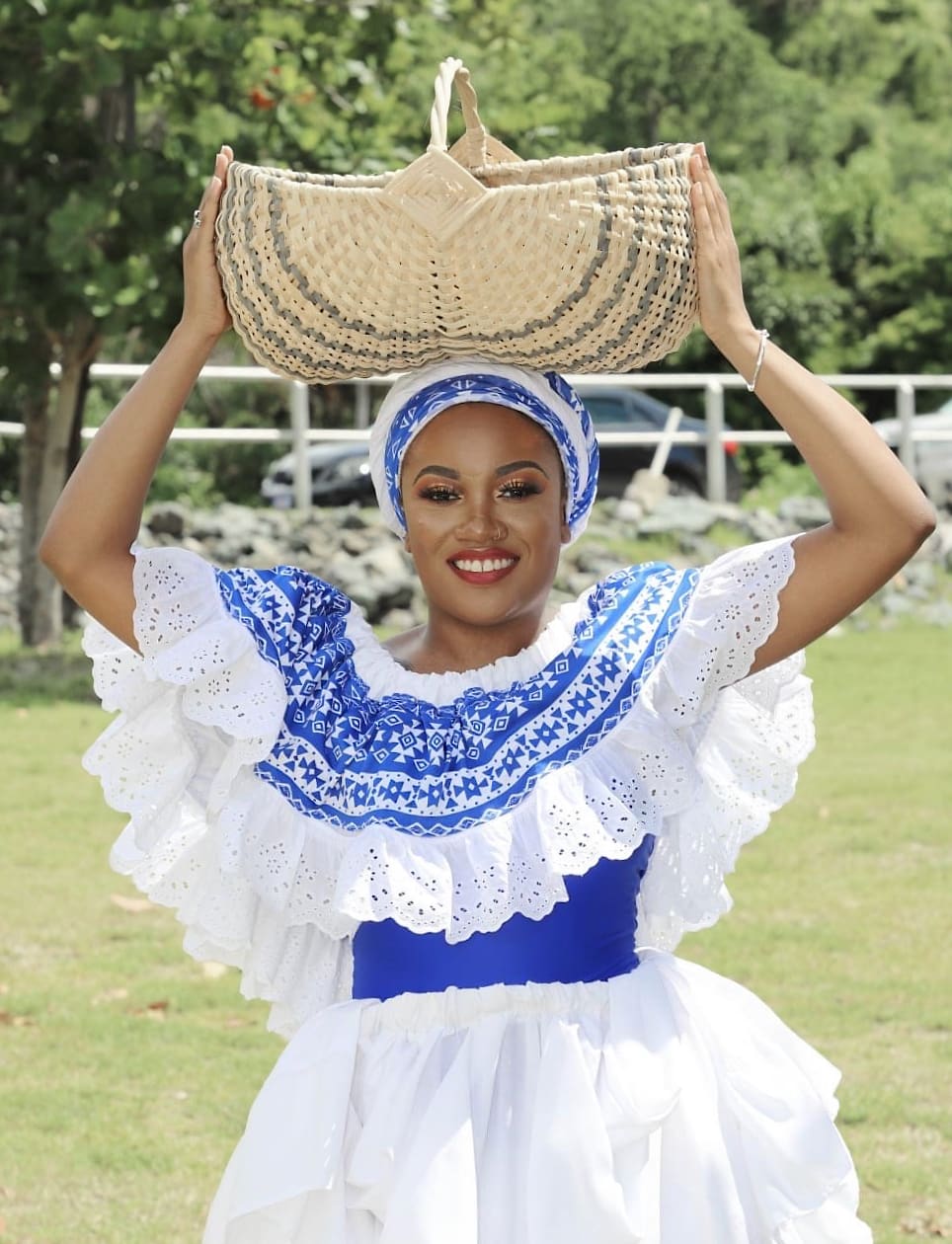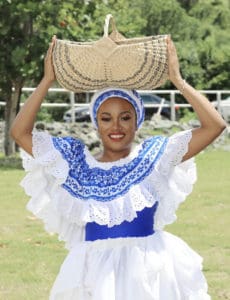 Campus life at the University of the Virgin Islands, which has been mostly humdrum during the pandemic, enjoyed a moment of luster on Wednesday when Raven Phillips was crowned Miss UVI 2020 and introduced herself to a modest crowd on the sands of John Brewers Beach.
The winner – a 22-year-old senior on the UVI St. Thomas campus (and a contributing writer to the V.I. Source) – said her task at the coronation was to put on a one-woman show. With no competitors in sight, she worked her way through a modified pageant developed by committee organizers.
"They came up with a coronation event with a couple of segments, to introduce the queen to the UVI community," she said. That included a presentation of the ambassadorial speech, a talent presentation and a "Thank You" speech.
Then came the crowning on the beach, in the company of UVI President David Hall, his wife Dr. Marilyn Braithwaite, university administrators, committee members and Phillips' mother, Pamela Love.
Love is a vocalist with the popular St. John musical act, Broheem with Love. During the show, her daughter displayed her own artistic expression, as a traditional dancer with the Mascilyn Bamboula troupe. Love also used her skills as a seamstress to create her daughter's coronation gown.
Phillips said her mother created one version of the gown weeks ago, but at the last moment decided to return to the sewing machine.
Restrictions and changing circumstances brought on by the COVID-19 pandemic led to Phillips' victory by default. Organizers with the UVI Queen Committee said they started with a field of four contestants.
"Plans were rolling as normal until March when the pandemic hit. This year became rather challenging because of the pandemic, but we did not want to sell the contestants short. We started with four contestants, but three of the contestants decided to withdraw because it was in their best interest," Queen Committee chairwoman Amanda Bannis said.
Upended student schedules, job layoffs and sponsors under financial strain made a challenging situation even more so, Phillips said. Staying in the contest was difficult, but the event had a precedent in 2019 when only one remaining contestant for the UVI collegiate crown.
And Wednesday's crowning was only the first step. The next day was the deadline to apply for the Competition for Black College Queens. Bannis said the committee is at work again, getting its new ambassador ready to take part in a virtual contest with other Historically Black Colleges and Universities royalty.
The HBCU pageant is sponsored by the National Black College Alumni Hall of Fame Foundation, Inc. Promoters call it a showcase of excellence, achievement and personal growth.
The new Miss UVI says she's ready to compete.
"My coronation had to be timed so I could be crowned and be eligible to participate," she said.