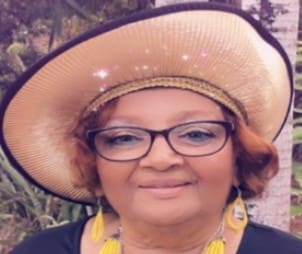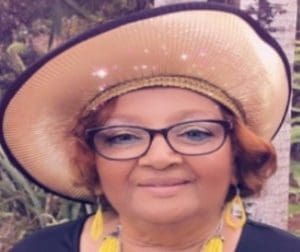 Constance L. Estrill Jamison, affectionately known as "Connie," died Tuesday, Sept. 15, at the age of 75 in the comfort of her home, which was built with love and strengthened by joyful memories.
She is preceded in death by her mother, Fernella Weston James; her son, Andrease Lorenzo Estrill; nephew, Dennis Edward; and niece, Aldith Seraphin.
Connie is survived by her husband, Arthur Jamison; son, Roy Estrill Jr. and daughter-in-law, Lisa Estrill; grandchildren: Robert DubBryan, Ricardo Estrill, Michael Estrill, Andrew Estrill, Taylor Estrill and Nicholas Estrill; son, Gilmore Estrill Sr.; daughter-in- law Estefany De Leon Estrill; grandchildren: Gilmore Estrill Jr., Shakira Estrill and Jeremiah Estrill; daughter, Ordessa R. Vaughter and son-in-law, James Vaughter Jr.; grandchildren Lawrence Read, Chalique Read, Mia, Malacai, BlueIvy Jane Vaughter and Oceanlili Vaughter; son, Javier Estrill and daughter-in-law Leah Estrill; grandchildren: Javier Estrill Jr., Lana Estrill; daughter, D'ReenConstance Phipps; son-in-law, Mark Corneille: grandchildren: Selena Corneille, Aun'Drea Corneille and Lailah Corneille; daughter, Lethia Phipps; grandchildren: Constance Brathwaite-Phipps, K'Vante Brathwaite-Phipps, Le'NeyaBrathwaite-Phipps, MijahY'Faith Boyd, Mehniida Boyd; stepchildren, Stacey Jamison, Tracey Jamison, Arthur Jamison Jr. and Aixa Jamison.
She is also survived by siblings: Ralston Edwards, Morris Weston, Janis Daniels, Eugene Weston and Deborah E. Weston- Raimer; sisters-in-law: Marian Edwards and Glenneth Weston; brother-in-law, Dean Raimer; nieces: Monica Weston, Jasmine Seraphin and Kailla Raimer-Harris; nephews: Deshawn, Ecedro Lindquist, Octave Seraphin Jr. and Dean David Raimer II; special cousins: Ruth Lynch, Constance Gonsalves and Natalie Weston; special friends: Enid Lettsome, Joyce Franklin and Glen Diaz; as well as great-grandchildren and other family and friends too numerous to mention.
Relatives and friends are invited to attend the first viewing which will be held from 3-5 p.m., Thursday, Oct. 8. The second viewing will be held at 9 a.m. followed by a funeral service at 10 a.m., Friday, Oct. 9. The family kindly requests mourners wear shades of purple, yellow and white in her memory.
Due to the COVID-19 pandemic, the family respectfully requests that all attendees adhere to social distancing guidelines and all other safety rules.