Frederiksted Health Care Inc. (FHC) has added three new physicians to serve the underserved and most marginalized population on St. Croix.
Dr. Madel Villegas' journey in medicine started at a young age when she would spend time with her hospitalized aunt in a public hospital in Manila, Philippines.  Although she was only 12 years old, she learned early on the value of healthcare workers and the importance of serving others.  Villegas has continued to practice as a family physician with a deep commitment to serving the indigent in the Caribbean.
Villegas emigrated from the Philippines to Tucson, Ariz., where she grew up and finished her undergraduate degree in microbiology at the University of Arizona.  She met her future husband, Gabriel Villegas, in Tucson, and they had two children.  She attended American University of the Caribbean School of Medicine and completed her Family Medicine Rural Health Residency in Albuquerque and Roswell, N.M.  She and her family relocated to St. Thomas, in 2011 and served the community through St. Thomas East End Medical Center.  She will continue her service to the Virgin Islands community at Frederiksted Health Center.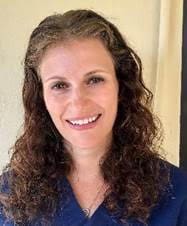 Dr. Mayya Kawar received her medical degree from Georgetown University School of Medicine in Washington, D.C. She completed her residency in emergency medicine at Drexel University/Hahnemann University Hospital in Philadelphia, Penn. She is board certified in emergency medicine. Kawar has worked on both St. Thomas and St. Croix and has treated patients at both Governor Juan F. Luis Hospital and Schneider Regional Medical Center Emergency Departments. She has lived on St. Croix on and off since 2015 and now calls it home.
Her medical interests include limiting antimicrobial resistance through responsible antibiotic prescribing and increasing general public knowledge of, and compliance with, national immunization recommendations. She strives to practice evidence-based medicine (EBM).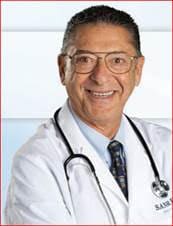 Dr.  Chawki Nahabet is an obstetrics and gynecology specialist. He has over 45 years of experience in the medical field. He graduated from U Ein Shams, Cairo Medical School in 1975. As an OB/GYN in Las Vegas, Nev., Nahabet provides thorough health care for the reproductive system in women over two specialties: gynecology and obstetrics. Obstetrics is the term for women's care while in the prenatal and expectant states, while gynecology relates to the care for general women's health in a non-pregnant state. As an OB/GYN, Nahabet can diagnose and treat a wide range of conditions.
FHC is elated to have such esteemed professionals join their committed and dedicated group of providers. Team FHC's mission is to provide non-discriminatory, evidence-based, accessible and affordable health care for the St. Croix community.