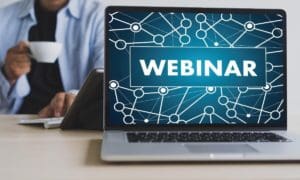 The Virgin Island Developmental Disabilities Council Inc. (VIDDC), in partnership with The Prosper Foundation Inc. (TPF), will be conducting nine online introductory webinar training series to improve the capacity and sustainability of local not-for-profits. The nine webinar sessions, collectively entitled "Not-For-Profit Introductory Training Webinars — Series 1," will be conducted via Zoom from Tuesday, Oct. 6 to Saturday, Oct. 24. The entire lineup and schedule may be found at www.beyondvisions.org.
This is the first in a series of not-for-profit (NPO) online training sessions designed to focus on startup, emerging and fledging NPOs to improve their infrastructure, governance and sustainability to compete for funding on the national and federal levels.  The program is an extension of VIDDC and the NPO Coalition's "Birth to Career" strategy that includes advocacy, capacity building and system change, of which TPF, VIDDC and BVF are a part. Partners also include the UVI-Caribbean Cultural Center and parent leaders of the Family-to-Family Health Information Center program. The webinar series in October will provide a limited amount of scholarships through rebates for NPOs that meet the eligibility requirements.
Beyond Visions, a collaborating partner, will be conducting a fund accounting training beginning in November that will be conducted by Ziegner Technologies with over 20 years and 700 clients worldwide, including NPOs and government agencies. Their Abila MIP Fund Accounting is used by over 30,000 NPOs.  Additionally, in partnership with Massachusetts DD Council, the VIDDC will be conducting a budget and performance-based performance grants management training on DD Suite, the online program that was used by all DD Councils to prepare and submit their 5-year state plan.
Monica Prosper, executive director of The Prosper Foundation (TPF), who has five years in New York City's not-for-profit healthcare arena and 10 years on Wall Street, inclusive the Investment Banking Division (IBD) said,  "This project is in keeping with The Prosper Foundation's goal to benefit the territory's education, socio-economic development and sustainable growth, inclusive of the underserved, those with disabilities and the disenfranchised."
Yvonne Petersen, the territorial executive director who heads the V.I. Developmental Disability Council, will work closely with Prosper and other partner organizations and program trainers. Petersen is a presenter for the American Grant Writers Association Conferences and a member of the Grant Review Team for Borealis Philanthropy's $10 Million Disability Integration Fund.
"This project provides an initial opportunity for NPOs to move effectively towards sustainability, increase the organizations' capacity, so they no longer depend solely on government funding for their survival," said Petersen. This strategy is based on Petersen's discussions with FEMA's NPO advisor.
To learn more about this initiative or to register, visit www.beyondvisions.org or email Monica Prosper at [email protected] with all inquiries.