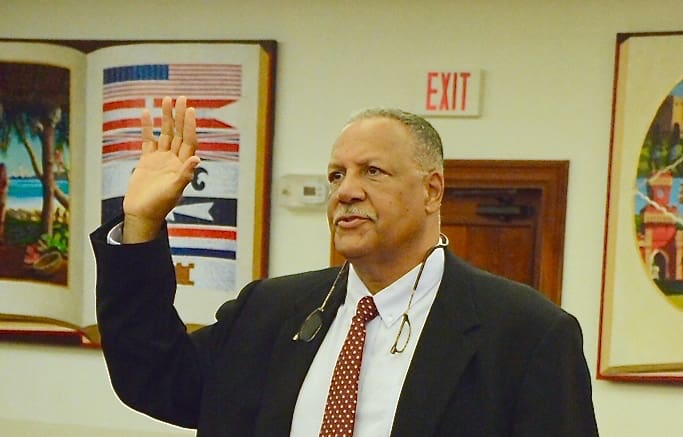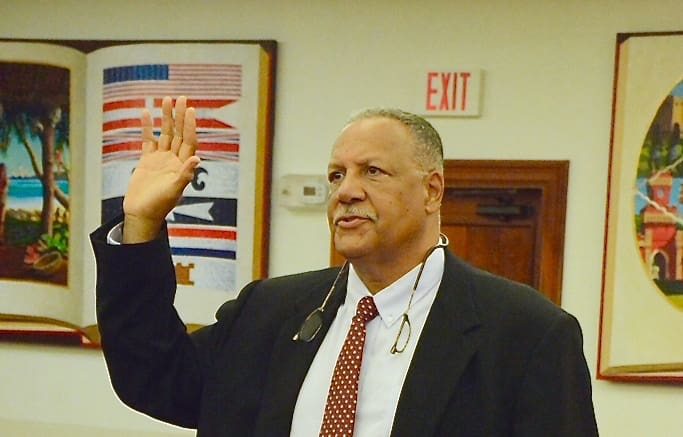 Public Services Commission vice-chair Kent Bernier, Sr. tendered his resignation to the governor this week effective at the end of his term on Nov. 20, leaving some members concerned about the commission's ability to form a quorum after that point.
At least three members of the commission are currently serving expired terms, having not been renominated to the commission nor replaced, but in his letter to Gov. Albert Bryan, Jr., Bernier said he had no intention of being a "holdover commissioner," and advocated for a replacement to be found immediately.
During a PSC meeting Tuesday, PSC Executive Director Donald Cole requested that Bernier still be available to serve after Nov. 20 if a replacement hasn't been nominated or confirmed by then.
"This is a very critical issue right now," Cole said. "We penned a letter to the governor letting him know the importance of having four members for a quorum, or the authority of this commission ends."
During the meeting, PSC members indicated that Bernier was leaving for personal reasons, with Bernier adding that he thought it was "time to move on."
"I always say, we were a shining city on the hill," he said. "Right now, we are left outside. That's how I feel that our territory is being treated and I know our people deserve better." Bernier said during his nearly three years on the commission, he had hoped the Senate would give the PSC more regulatory authority over utilities, allowing members to address outstanding issues at the V.I. Water and Power Authority and Waste Management, among others public services.
Bernier said as much in his letter to Bryan, suggesting that the governor talk with any potential candidates about: the role of the PSC in restructuring WAPA's debt; the securitization of WAPA with PSC oversight; the role of the PSC should WAPA go into involuntary receivership or bankruptcy; the oversight and regulation of mobile telephone companies by the PSC; and the oversight and regulation of local internet providers, including the V.I. Next Generation Network, by the PSC.
"As our society traverses the 21st century, the utilities of telephone, internet and electricity are too important to be ignored, underutilized or mismanaged. Lack of basic infrastructure development inhibits our competitiveness in education, research, technology, commerce and other social endeavors," Bernier wrote in his letter to Bryan.
During Tuesday's meeting, Bernier said that he would continue to lend his expertise if needed and be an advocate for the public.