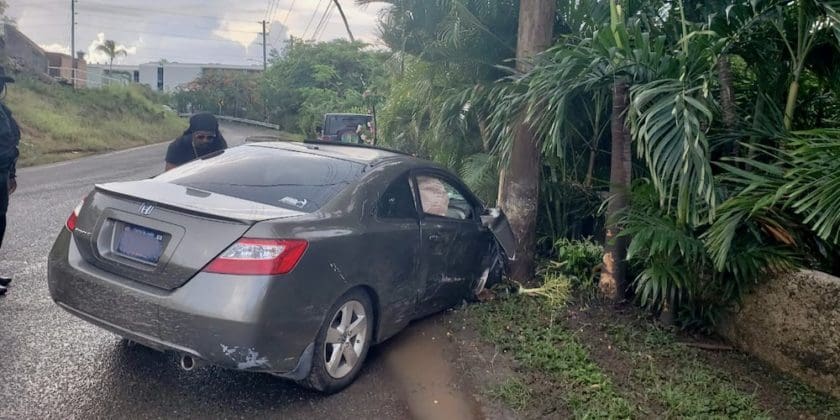 A man was injured and power was knocked out to an area Tuesday morning when he attempted to overtake another vehicle on Bolongo Bay Road, lost control and crashed into a utility pole, the V.I. Police Department reported.
According to the police, at 8:03 a.m. Sept. 22 officers of the Traffic Bureau responded to an auto collision on Bolongo Bay Road.
While traveling east, the driver of a gray Honda Civic made an attempt to overtake another vehicle, police said. The Civic driver, whose name was not released by police, lost control and collided with a utility pole. The collision caused a power outage in the surrounding area.
The driver of the Honda Civic was transported to the Schneider Regional Medical Center for treatment of minor injuries.