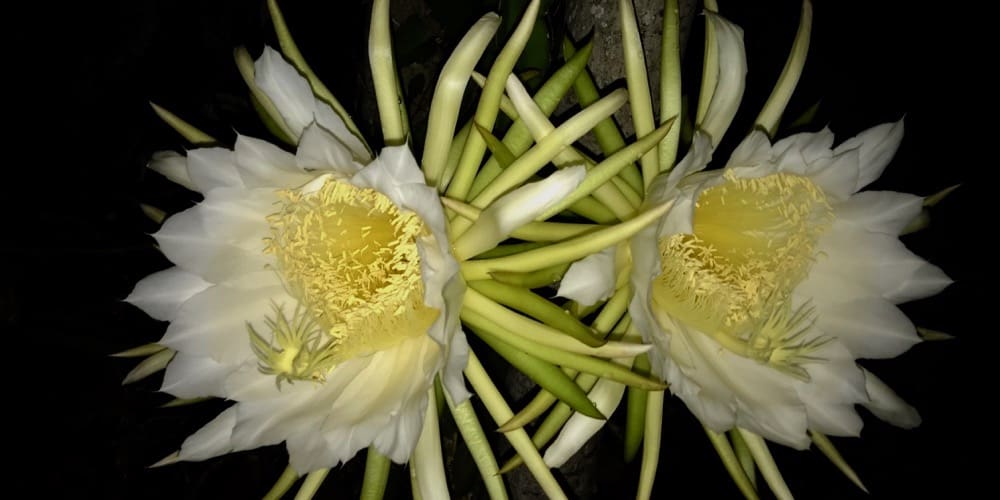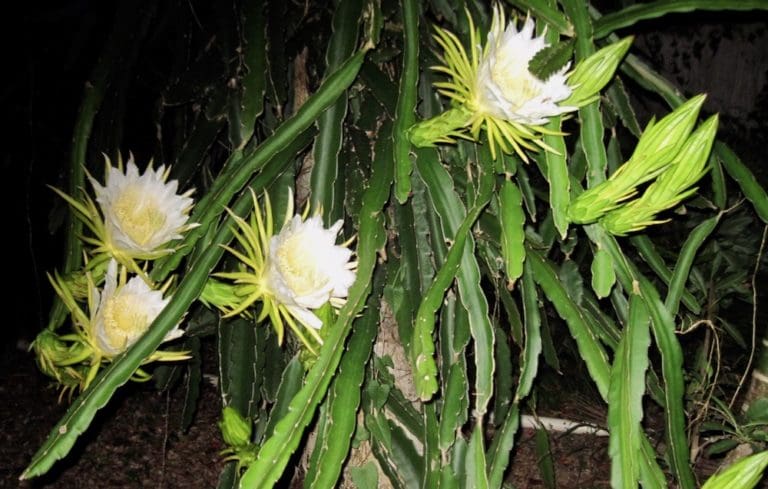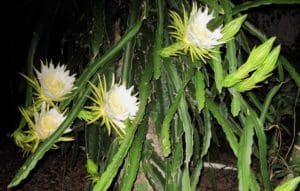 The night-blooming cereus teases us as it opens in the darkened sky after nightfall – closing by dawn and wilting in the light of day.
Many of these beauties grow in the wild, while other are planted in outdoor tropical gardens and sometimes planted indoors in colder climates. They belong to a large number of ceroid cacti that bloom at night.
Once the flower is fully opened, it emits a light perfume-like fragrance.
The twin cereus flowers growing in my garden are members of the Hylocereus undatus species, which grew from a plant bought from the Botanical Gardens on St. Croix more than two decades ago. The blooms began to appear a few years after planting and have continued each year from July through October. In recent years and after several hurricanes, the blooms have begun to diminish in quantity.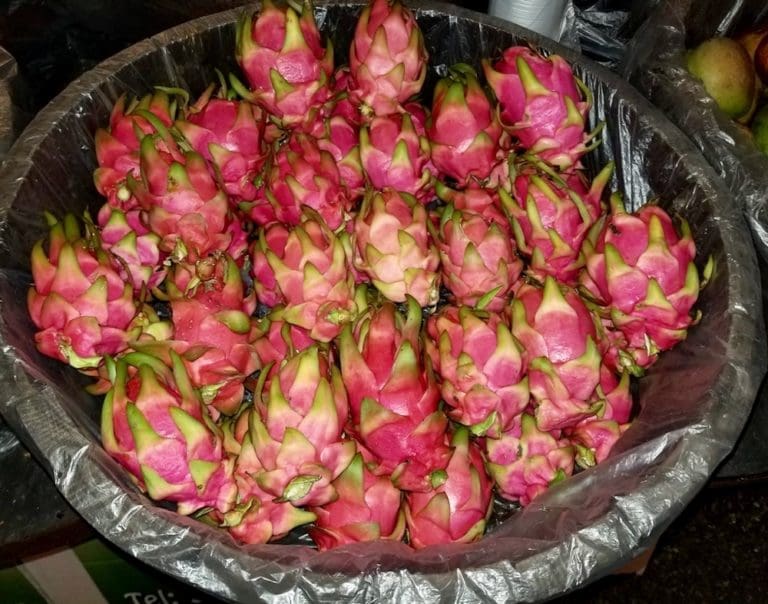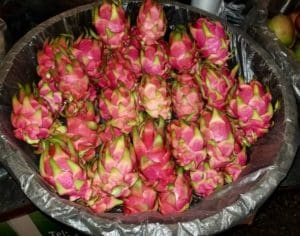 Some species, when pollinated, produce dragonfruit that resemble a red artichoke. Depending on the species, whether the pollination was by bat or moth or bee, and the gender of the flowers, a fruit might be produced.
Several local farmers market dragonfruit. The fruit can be cut and eaten right from its skin, or used in juices or desserts. The crunchy seeds inside are akin to the kiwi fruit.
I removed one of the twin cereus flowers from its frond and refrigerated it overnight, which allowed the bloom to remain open. The following day, I gifted it to my 97-year-lady friend at Herbert Grigg Home for the Aged. A staff person received and delivered it to her.