Monday, Sept. 21, will be the first day Plessen Healthcare will welcome patients to its new, state of the art Urgent Care facility, centrally located in the Sunny Isles Shopping Center. Open seven days per week, the Urgent Care Center will see patients from ages two and up.
Upon the opening of the Urgent Care Center, all Plessen Healthcare clients who require care on a walk-in basis will be seen at the new Urgent Care location at Sunny Isles on St. Croix. Patients will be able to walk-in to be seen in turn or they may choose to remotely save their place in line through the online system, adding efficiency to the experience. The online option will be available at www.plessenhealthcare.com as of opening day.
The Urgent Care Center will be open seven days per week and will be equipped with X-ray and laboratory diagnostics.
Temporary hours of operation will be:
Monday – Friday: 7 a.m. to 4 p.m.
Saturday and Sunday: 8 a.m. to 2 p.m.
Extended hours coming soon will be:
Monday – Friday: 7 a.m. to 7 p.m.
Saturday and Sunday: 8 a.m. to 2 p.m.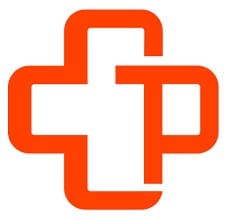 "Now you have a place to bring your child or elderly relative on the weekends when they get sick or hurt themselves. We wanted to address that need in the community. With the addition of our Urgent Care Center, Plessen has become an integrated healthcare system. We are now able to care for our patients all around when they have an injury or an acute issue, and then have a follow-up visit in our primary care or specialty care clinic, and provide them with surgery when they need it.
"This, as well as our Telehealth program, allows our patients to receive a full spectrum of care, all linked together with our healthcare information exchange technology," said Dr. Jan Tawakol, co-founder of Plessen Healthcare LLC.
The medical clinic in Orange Grove will continue to serve patient primary care and specialty healthcare needs by appointment only. Appointments can be made by calling 715-7720.
Plessen Healthcare is now a fully integrated healthcare system comprised of Urgent Care, Primary Care, Specialty Care and The Virgins Island's very first AAAHC accredited and CMS certified Outpatient Ambulatory Surgery Center. This allows Plessen to take care of all of St Croix's healthcare needs under one orange umbrella.
Plessen Healthcare LLC was founded on St Croix, U.S. Virgin Islands, in 2014 by Dr. Jan Tawakol and Dr. Tasnim Khan, on the fundamental belief that world-class health care should be accessible to everyone.
For questions or more information, contact Angela East at [email protected]