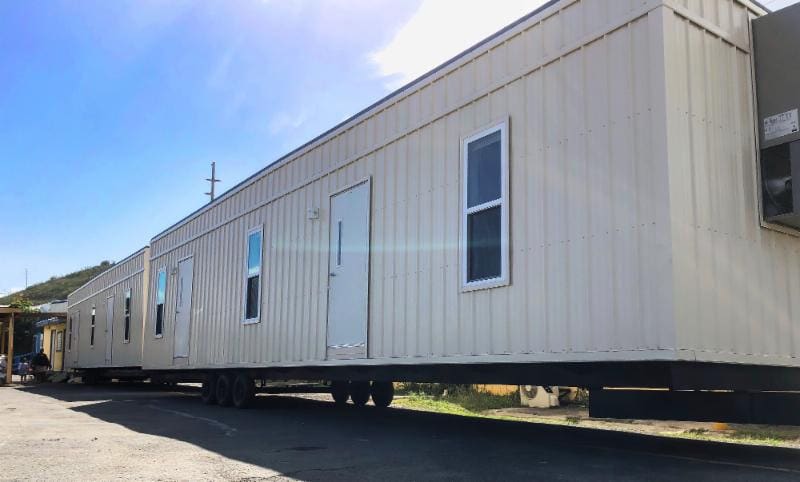 The Bureau of Motor Vehicles stands to receive additional funding after the Senate Finance Committee voted on Wednesday to appropriate money to help rebuild the St. Thomas facility that hurricanes Irma and Maria decimated.
The bill was referred to by Sen. Marvin Blyden as a "no-brainer" and a "rapid-fire response" to deplorable conditions the public and employees are subjected to when trying to handle a myriad of vehicle services.
"Not only are the employees hard-working and deserve a better working facility, but also the carriers and other individuals who frequent there and do business there on a regular basis. They have complained many times in the past in regard to the conditions, especially when it rains," Blyden said.
BMV Director Barbara Jackson-McIntosh said, "The St. Thomas BMV office without a doubt must be demolished and replaced."
Federal Emergency Management Agency funding for repairs has seen significant delays, and the final award amount has not been received. Jackson-McIntosh said the request originally made to FEMA was for repairs, but the bureau has since requested funds to replace the building.
"We are in the final stages of this process and an award notification will be received within the next 30 days. From all indications the reward will be significant enough to rebuild the ideal BMV facility," Jackson-McIntosh said.
While the bill allocates $800,000 for the rebuild, Jackson-McIntosh said the Virgin Islands Territorial Emergency Management Agency "has drawn down one-third of the obligated project worksheet in the amount of $556,000 … Those funds are immediately available to us and they will be used towards the relocation of the office."
In light of the new information, senators said an amendment to the bill would be added in the Rules and Judiciary Committee to change the proposed appropriation from the current $800,000. Jackson-McIntosh requested $300,000.
The bureau is waiting on architectural drawings and cost estimates before building can begin, but Jackson-McIntosh said that should only take an additional 30 days.
The building chosen for renovation is located at 100 Crown Bay, St. Thomas. While that building is being renovated, BMV will relocate temporarily.
"By far, of all agencies – you know we have buildings that are really bad – but by far the BMV is probably in the worst state of all government entities," bill sponsor Sen. Janelle Sarauw said.
The bill is now forwarded to the Rules and Judiciary Committee for further review.
Sens. Sarauw, Blyden, Kurt Vialet, Donna Frett-Gregory, Oakland Benta and Dwayne DeGraff were present for the budget hearing. Sen. Allison DeGazon was absent.