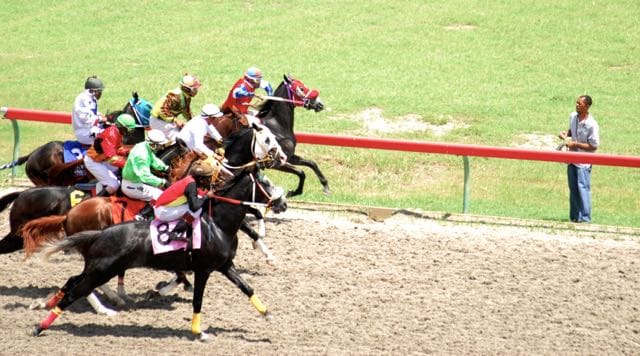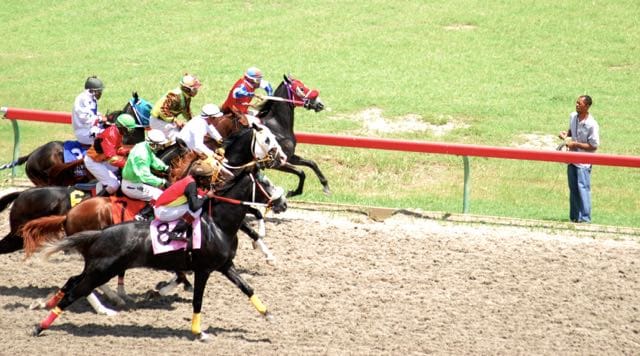 A Senate panel on Monday approved what lawmakers referred to as the "bush-track bill" which, if enacted into law, would set aside land for a makeshift horse racetrack to alleviate community grievances that the territory's two official racetracks have yet to reopen after they were devastated by hurricanes Irma and Maria in 2017.
The bill was a surprise agenda item at Monday's hearing of the Senate Committee on Youth, Sports, Parks and Recreation.
Sen. Kurt Vialet presented the bill after discussion earlier that day with the Virgin Islands Horse Racing Commission, during which officials told legislators there is a "stalemate" involving VIGL Operations LLC, the grantee of the exclusive agreement to operate the Clinton E. Phipps Racetrack and the Randall "Doc" James Racetrack, and Southland Gaming Inc., which supplies electronic lottery terminals in the St. Thomas-St. John District.
Commission Chairman Hugo Hodge said the lack of progress in reviving horse racing in the territory stems from legal issues that "continue to be the roadblock."
"VIGL has shut down work" as a result, he said.
Vialet told testifiers "you need to drop your lawsuit," and declared "Southland Gaming is the main culprit."
Because of the earlier discussion, Vialet introduced the bush-track bill. Sen. Javan James Sr. said the bill was originally discussed with Gov. Albert Bryan Jr. in July. James said the governor told the senators attending the meeting he could not condone bush-track racing, as it is against the law, but that he would welcome a piece of legislation.
"We are basically begging for divine intervention," Flamboyant Horseman Association representative Dennis Lynch said, "to get this to an appropriate channel so we can once again enjoy our fruitful, enjoyable and prestigious sport."
With the horse racing tracks down, Lynch said the entire community suffers.
"We are here trying to come up with different subject matters on how we can get this moving forward, but I think ultimately fans are the ones who are hurt the most in this long stalemate. We cannot come to a unified value of how much money has been lost from the horsemen, the vendors and the fans who come to enjoy this rich history. It is more than just the daily spending that the horseman is doing, it's a systemic effect that everyone is feeling."
The committee passed the bill by a 6-1 vote, forwarding it to the Rules and Judiciary Committee for further review. Voting yes were Sens. James, Vialet, Steven Payne Sr., Janelle Sarauw, Stedmann Hodge Jr. and Dwayne DeGraff. Only Sen. Athneil Thomas voted no.
If signed into law, the bill allows the Government of the Virgin Islands to set aside land for a bush track and authorizes the Department of Sports, Park, and Recreation to issue the St. Croix Horsemen a license to use government property to operate a bush track.