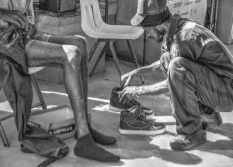 Often overlooked is the strong link between health care and homelessness. Usually, when the topic is touched, the first connection that comes to mind is the innate relationship that exists between housing and homelessness. The ability to more fully understand and address homelessness is a concern that Frederiksted Health Care is dedicated to.  Fundamentally, as a healthcare provider organization, we believe that housing and health care work best together and are essential to preventing and ending homelessness.
Homelessness is closely connected to declines in physical and mental health. High rates of health problems such as HIV infection, alcohol and drug abuse, mental illness, hepatitis and other conditions are often experienced. For homeless persons, frequent visits to the emergency room and hospitalization are caused by poor health, high stress, and unhealthy and dangerous environments. Behavioral health issues, such as depression, alcoholism, or other substance use disorders, can develop and/or are made worse, especially if there is no accessible solution.
In 2016, Frederiksted Health Care launched a homeless outreach program that sought to address the needs and issues of those experiencing homelessness. Since then, Frederiksted Health Care has been successful in creating a space in which homeless clients are empowered and have an active share over their health care.  But recovery and healing are more difficult without housing. Stable housing remains a key "social determinant of health" that directly impacts health outcomes.
Frederiksted Health Care provides services dedicated to the homeless population at its Ingeborg Nesbitt Clinic site. Services include ongoing case management, medical and dental care, behavioral health services and medication adherence. The intake process includes the recovery of lost identification documents and initiating referrals to public assistance programs, shelters, and other housing agencies to name a few.  The facility has portable showers that are available during the health center's hours of operation; individuals are issued toiletries, clean clothing and a healthy snack.
Building trust relationships is instrumental in addressing health needs.  Homelessness can prompt feelings of being judged, pitied or shamed. Very often, people experiencing homelessness fall victim to acts of violence, discrimination or dehumanizing attitudes and behaviors. Even by simply listening and having the homeless client open up can lead to building lasting trust relationships, and it also lightens up their day.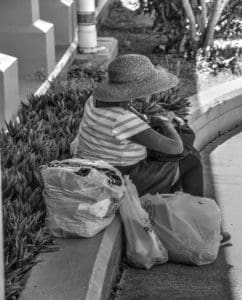 Many myths and misconceptions about homelessness blur the community's understanding of the issue and interfere with the ability to manage the issue collectively. It is important to understand that there are many factors that can lead to homelessness and that every homeless individual faces a different and complex set of circumstances:  Eviction, coping with mental illnesses or addictions, searching for a job when an individual does not have a fixed address on a regular basis, regular access to showers, barriers to transportation, access to a phone, computer, or the larger systemic factors that include the lack of affordable housing and the criminalization of homelessness are just a few scenarios that will require the collaborative effort of the community. This requires health organizations, local health departments, public and private organizations, the non-profit sector, schools and the community-at-large.