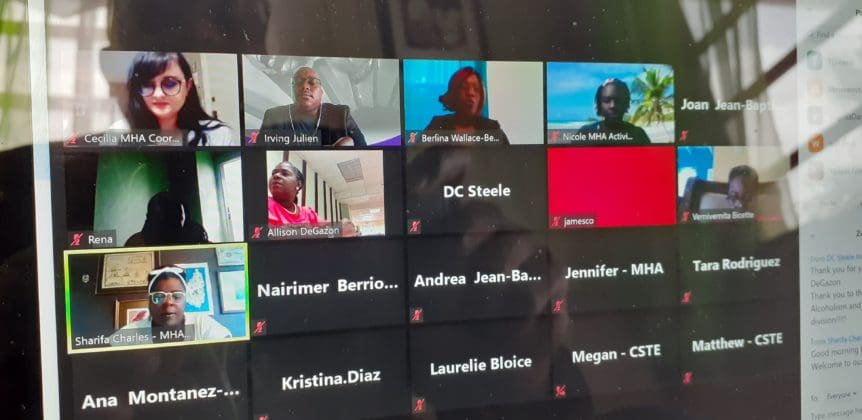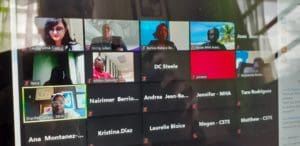 The Virgin Islands Department of Health is proactive by continuing to address suicide prevention and awareness in the territory. DOH hosted two virtual Suicide Prevention Trainings ("Train the Trainer") on Wednesday, June 17 and Wednesday, June 24, which were coordinated by Irving Julien, territorial suicide prevention coordinator.
Under the leadership of Commissioner Justa Encarnacion and in collaboration with The Centers for Disease Control and Prevention (CDC) and The Council of State and Territorial Epidemiologists, DOH conducted the territory's first virtual Suicide Prevention Training. It was funded by the Technical Assistance for Response to Public Health or Health Care Crisis Grant awarded to the territory by CDC.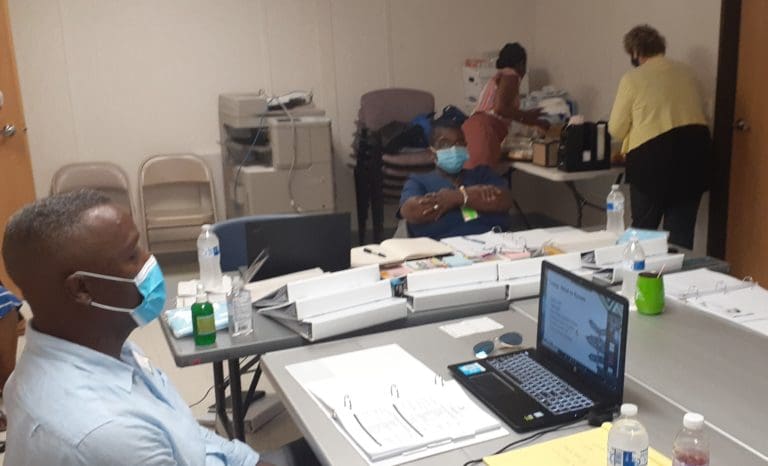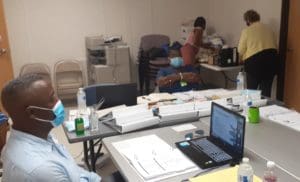 The Department of Health and CDC were pleased to have Sharifa J. Charles, a native Virgin Islander and professional development specialist — currently with The Center for School Behavioral Health, Mental Health America of Greater Houston — as the trainer for this event. Due to the COVID-19 pandemic, the training was held on June 17 and 24.  A total of 85 individuals were trained. Each training session was held for four hours. Attendees participated in pre- and post-training test assessments and received certifications of completion after the training.
First responders who had participated in the first two trainings were trained on tactical skills to be used to train others at their respective government agencies and within their community. Educational training focused on recognizing the warning signs of a suicide crisis, the steps they can take to help intervene and prevent suicide, and techniques to help the healing process after a suicide. Attendees learned from mental health professionals, crisis workers, volunteers and suicide survivors using a culturally sensitive approach when speaking about suicide, suicide assessments, intervention techniques and prevention practices.
The latest epidemiological data from CDC and DOH shows that there is an increase in suicides in the territory and the nation, especially after the COVID-19 pandemic began. Vernita Bicette, director of Behavioral Health Alcoholism and Drug Dependency Services at the Department of Health, said, "We are taking a pro-active approach in the territory to this national crisis by implementing preventative measures which include this suicide prevention training."
The Department of Health will continue its suicide prevention initiatives with future educational training and outreach activities.  
For more information, contact Irving Julien, suicide prevention and programs coordinator at the V.I. Department of Health CDC Office, at 718-1311.