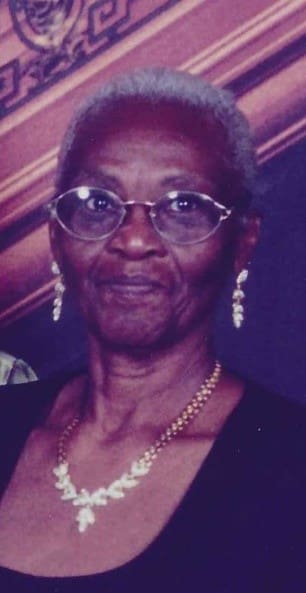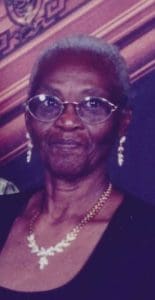 Anna Maria Johannes, also known as "Aunty Anna" or "Nennie Anna," of Estate LaVallee died on Thursday, Aug. 6. She was 97 years old.
She is survived by daughters: Magdaline Hobson, Adelia Samuel and Melinda Johannes; sons: Otis Johannes, Myron Johannes and Emric Johannes; stepdaughters: Merrell Smith and Claudette Edwards; stepson, Halvor Johannes; and grandchildren: Stacy Johannes, Chermaine, Andrea and Darlene Hobson, Yukia Durand, Adrian Samuel, Isidro Barbel III, O'Thainia Johannes, Otis Johannes Jr., Douglas Johannes Jr., Allan Johannes, Melanie Johannes-Titre, Shirraine Johannes, Chivonne Chamble, Emric Johannes, Anna Johannes, Alicia Johannes, Ericka Wallace, Samantha Johannes, Arthur Johannes, Johnny, Michael, Jarell, Jermaine, Tria and Shavonne.
She is also survived by 48 great-grandchildren; 19 great-great-grandchildren; nieces: Theresa Sobratti, Esmeralda Cornelius, Lolita Saunders, Sylvia Cornelius, Bernice Reynolds, Clothilda Cornelius and Augustina Henry; nephews: Vincent Urgent, Oliver, Richard, Warren Cornelius and Robert Joseph; great-nieces and great-nephews too numerous to mention; daughters-in-law: Susan Johannes and Angela Johannes; sons-in-law: Bertil Hobson and Paul Samuel; brother-in-law, Ezekiel Johannes; and sister-in-law: Aramintha Francis.
Other survivors include godchildren: Claudette Richards and Larry Francis; special friends: Gloria Marcus, Henrietta Cornelius, Roselyn Galloway, Gloria Cave, Hollis McIntosh, Reuben and Ivy Vessup, Jackie Hughes and Eustace Roach; cousins and other relatives: Johannes family, Daniel, Woodley, Francis family, Hector family, Bruce family, Urgent family, Cornelius family, Acoy family, Schuster family, LaVallee Community, St. Ann's Church family, Friedensfeld, Hewitte family and Lerna Sewer; as well as other relatives and friends too numerous to mention.
Funeral service and burial will be held at 9:00 a.m., Friday, Aug. 21, at Kingshill Cemetery. The family respectfully requests that attendees wear a face mask and adhere to the social distancing requirements.