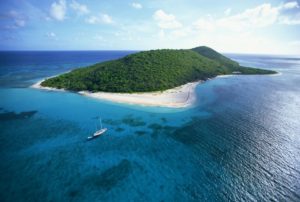 The National Park Service (NPS) is celebrating its 33rd year of research on the sea turtles nesting at Buck Island Reef National Monument. NPS, along with its partner agencies (U.S. Fish and Wildlife Service, VI Department of Planning and Natural Resources – Division of Fish and Wildlife, VI Coastal Zone Management, St. Croix East End Marine Park, and The Nature Conservancy) informs the public about sea turtles and the special consideration people need to give them while they are here to nest on Virgin Islands beaches.
The nesting season for Virgin Island sea turtles (leatherback, green, loggerhead and hawksbill) begins in March and continues through December of each year. There are several key nesting areas on St. Croix, including Buck Island Reef National Monument, U. S. Fish & Wildlife Service Sandy Point National Wildlife Refuge, St. Croix's East End Beaches (Jack's, Issac's, Southgate, Coakley Bay), and Ha' Penny Beach on the south shore.
Nearly All beaches on St. Croix are potentially sea turtle nesting beaches.
Beginning Monday, July 20, and continuing through mid-October, the beaches on Buck Island Reef National Monument will be patrolled nightly to protect nesting turtles and to continue 33 years of NPS research on these endangered sea turtles.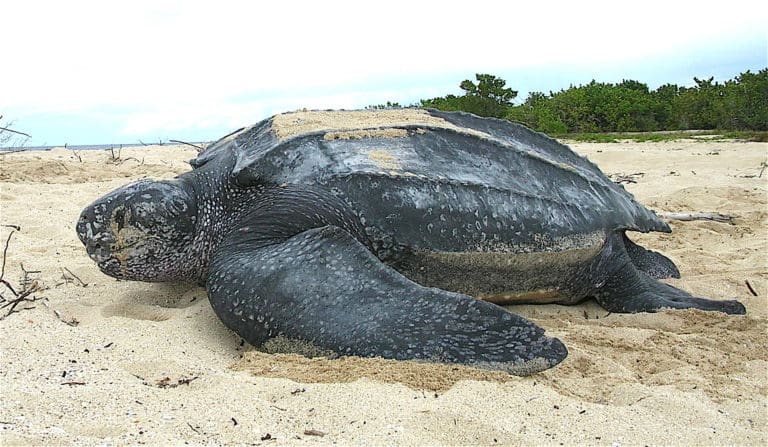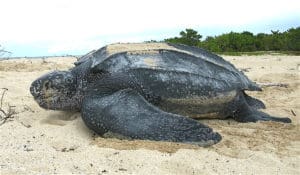 Visitors are reminded that Buck Island Reef NM beaches are closed to visitors from 6 p.m. to 6 a.m.  Overnight anchoring at West Beach is not allowed. Please contact 773-1460 or 277-6863, or visit the National Park Service webpage at www.nps.gov/buis/planyourvisit/permitsandreservations.htm  for further information regarding NPS regulations for the park.
If any visitor encounters turtles nesting or hatchlings on any of St. Croix's beaches, it is important to remember the following:
Protected: All sea turtles are protected throughout the U.S. Virgin Islands under the U.S. Endangered Species Act. Beach users need to closely follow all regulations, especially pertaining to beach fires, dogs, no digging in dry sand and never using tent stakes. Violations are subject to prosecution under civil and criminal laws and charged heavy penalties.
Drive Slowly: boat operators should drive cautiously; sea turtles rise slowly to the surface to breathe, and it takes them several seconds to dive to safety when they hear an approaching motorboat.
Shield Lights: bright lights along beaches will disorient nesting adult sea turtles and hatchlings. Coastal property owners are encouraged to modify/shield or discontinue the use of outdoor lights.
Keep your distance: do not interfere with nesting or hatchling sea turtles; observe from a distance. Do not use flashlights or flash photography.
How to help: if you find an adult or nest or hatchling sea turtle in distress, please contact one of the following parties: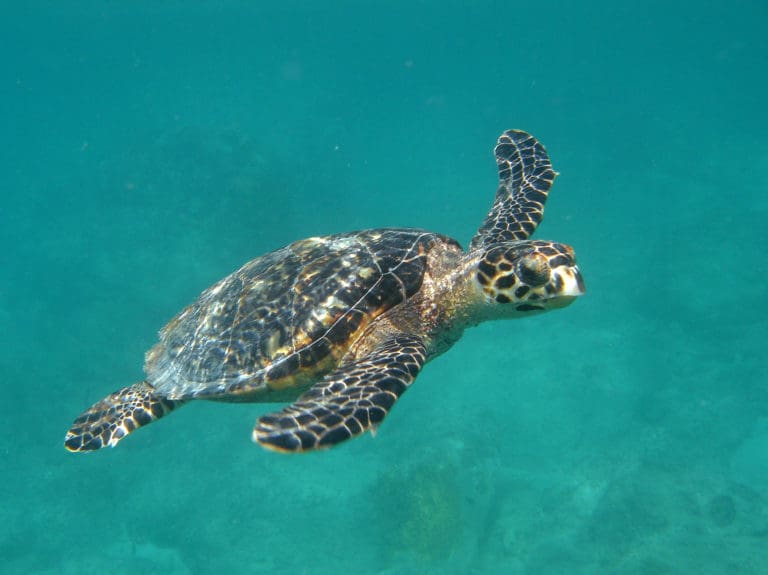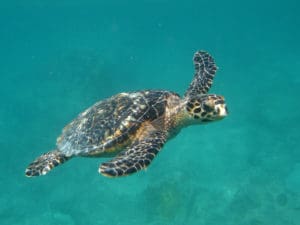 At Buck Island Reef National Monument
NPS Resource Management 24 hours: 277-6863
NPS Headquarters Christiansted: 773-1460 (between 8:30 a.m. and      4:30 p.m.)
Sea Turtle Assistance and Rescue Network (STAR)
24-hr hotline: 690-0474
At Sandy Point National Wildlife Refuge
U.S. Fish & Wildlife Service: 773-4554 or 690-9451
All other locations
V.I. Department of Planning and Natural Resources Enforcement: 244-9066
V.I. Department of Planning and Natural Resources Division of Fish & Wildlife: 773-1082