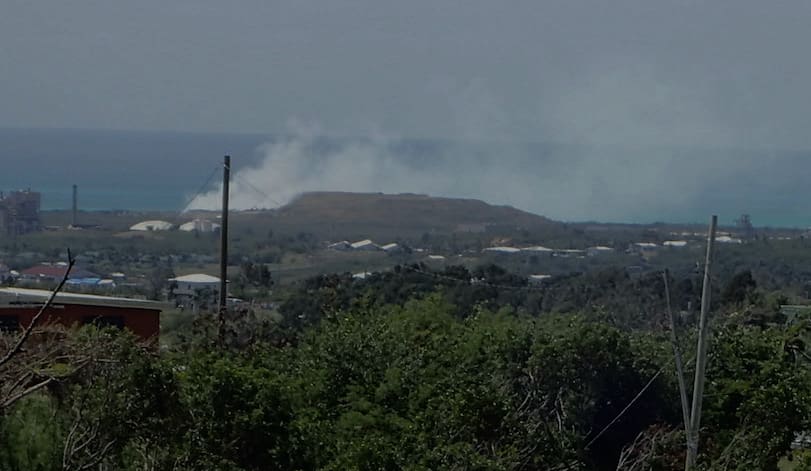 A fire broke out at the Anguilla Landfill Thursday morning around 6 a.m. It was put out by noon, and the landfill will be open at 6 a.m. Friday, according to Waste Management Authority spokeswoman Melody Rames. This is at least the 13th fire in the last 12 months at the landfill, and at least the eighth fire since the beginning of the calendar year. The most recent reported fire was on June 13.
There have been a number of fires at the landfill over the years. It caught fire three times in 2018.
There was a fire at Anguilla in 2012. And a fire burned for many years at the dump until extinguished in 2009 at a cost of more than $3.9 million.
In 2008, Waste Management officials said that the fire had been burning underground since around 1966 or 1967. Other, separate fires were reported at times during the intervening years.
Under the terms of a nine-year-old settlement agreement, Anguilla was supposed to close on Sept. 30, 2018. The Waste Management Authority hired Oasis Consulting to design a closure process for Anguilla and to help pick, and open, a new site in the near future.