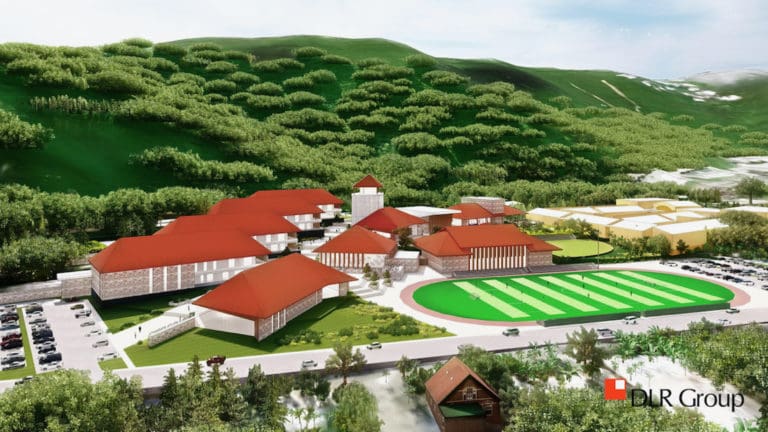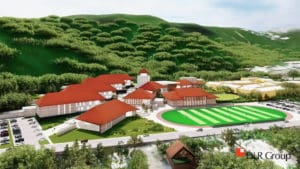 The V.I. Department of Education wrapped up a series of virtual public meetings held on St. Thomas, St. Croix and St. John that aimed to garner community feedback about the master plan for the territory's new schools.
"The stars have aligned, and this is going to happen," said Pam Loeffelman, principal at DLR Group, the design firm who partnered with the Department of Education.
"It is important for people to understand that it is going to happen and that the community really engages in the conversations and the dialogue because that will make the outcome even better," Loeffelman told the Source.
Education officials, who also took part in the interview, said it is not a matter of if the schools will be repaired and rebuilt, but more a matter of when.
Education's architect, Chaneel Callwood-Daniels, said if the department had its way, it would receive the Federal Emergency Management Agency funds, which have been requested to rebuild the territory's rundown schools, by the end of the year.
"FEMA has to do their own due diligence in reviewing our replacement requests. We have submitted repair and replacement requests for all of our schools. We have identified the schools that need to be replaced and requested prudent replacement of those facilities, and it is quite a large number. So, they have a lot on their plate in terms of reviewing things for us," Callwood-Daniels said.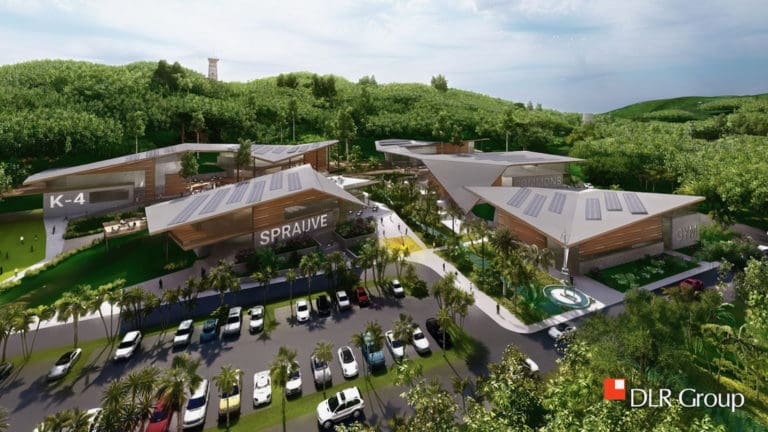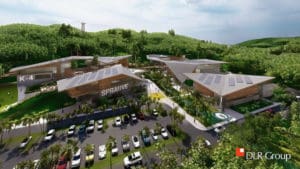 Education's Chief Operations Officer Dionne Wells-Hedrington said working with FEMA has been a long and tedious process that began directly after the 2017 hurricanes ravaged the islands, schools included.
First, the department had to submit requests for funding to get the school's emergency repairs completed and modular units built, but now the department has entered the second phase.
The second, "permanent phase" involves the assessment of all 45 structures that are under the care of the Department of Education. Wells-Hedrington said this is a three-fold process involving a detailed list of all damages and assigning a cost to each repair; requesting funding for all deferred maintenance as per the Bipartisan Budget Act passed by Congress in 2018; and having a review by federal partners to see what is needed for the territory's schools to meet industry standards.
"We know it is taking some time, but it is important to go step by step, so we don't leave any stone unturned, and that we receive as much funding as possible for each site," Wells-Hedrington said.
While it is hard for the department to say exactly when the second phase will be completed in its entirety, Wells-Hedrington said it is just a matter of time before the territory's schools will start to see improvement.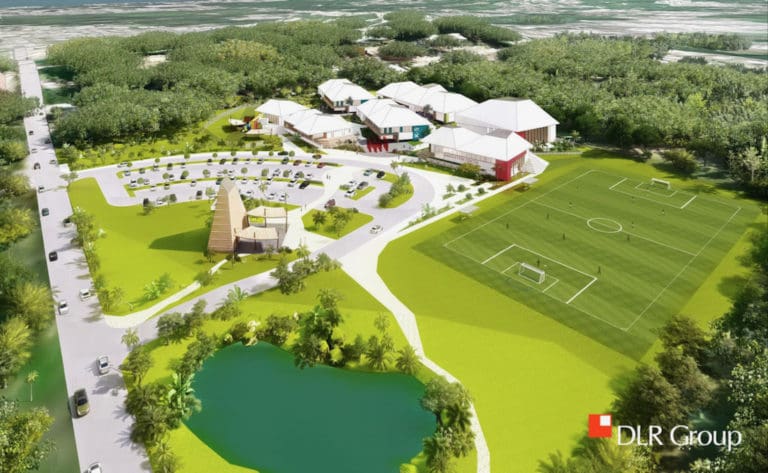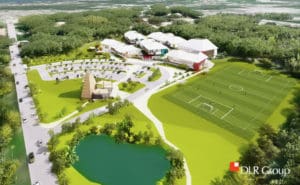 But the master plan created by Education officials is not just about new building designs, but more of a framework that reimagines the entirety of the school districts. While the plans would replace six schools and modernize and expand 12 existing schools, it also speaks to restructuring the grades within many schools to a K-8 system.
"The master plan is like a framework for decision making. It really includes a number of components. It includes a lot of envisioning sessions to focus on how the architecture can meet the needs of Virgin Islands' students, the guiding principles and vernacular architecture. From those conversations, we start to form what the ideal program for future-facing schools, for both the K-8 model and the high schools," Loeffelman said.
Several renderings for the new schools have been created but Education officials said nothing is set in stone and there will be continued dialogue and public meetings, of which the department hopes to get additional feedback.
"I am truly looking forward to the day when we can turn the dirt up and really start to build these facilities and show this community that these students are a priority to the Department of Education, because children matter. And what we do and what we say, we are going to bring to fruition … I'm just really looking forward to the days when we will be getting to cut ribbons and walk through news doors, and really have the community excited about learning and public education," Wells-Hedrington said.
Proposed K-12 School for STJ Designed for New Location
Education Pushes Forward on New Schools; No FEMA Funds Received Yet
Education: First New School Campus Five Years Away
Editor's note: This story initially gave an incorrect last name for one of the speakers. The correct name is Pam Loeffelman.