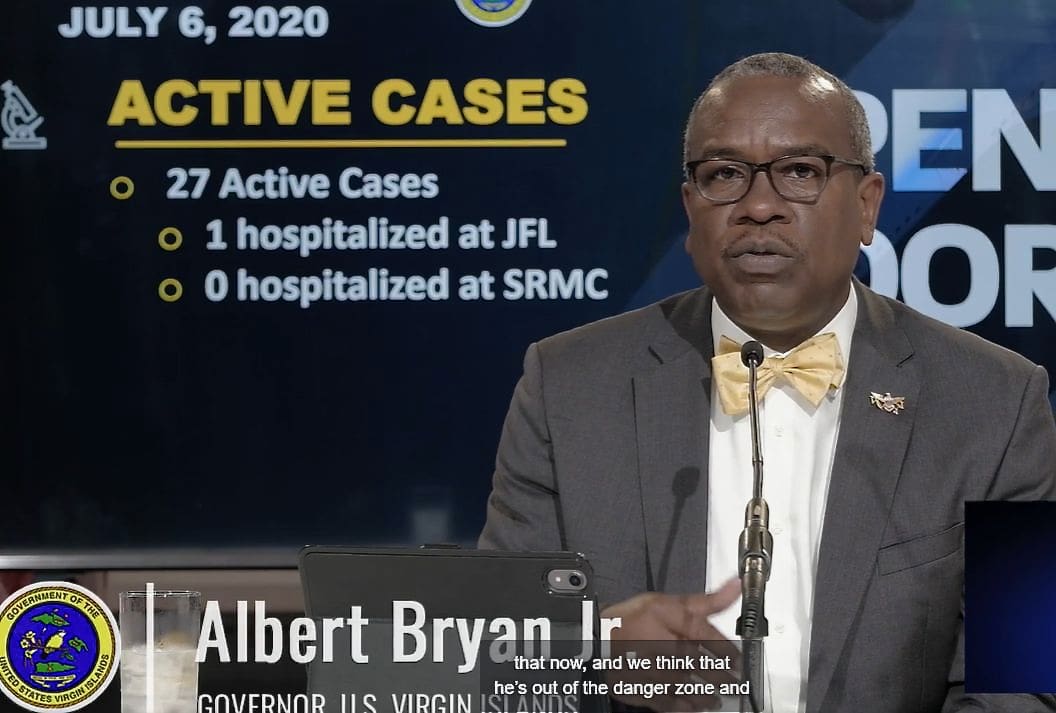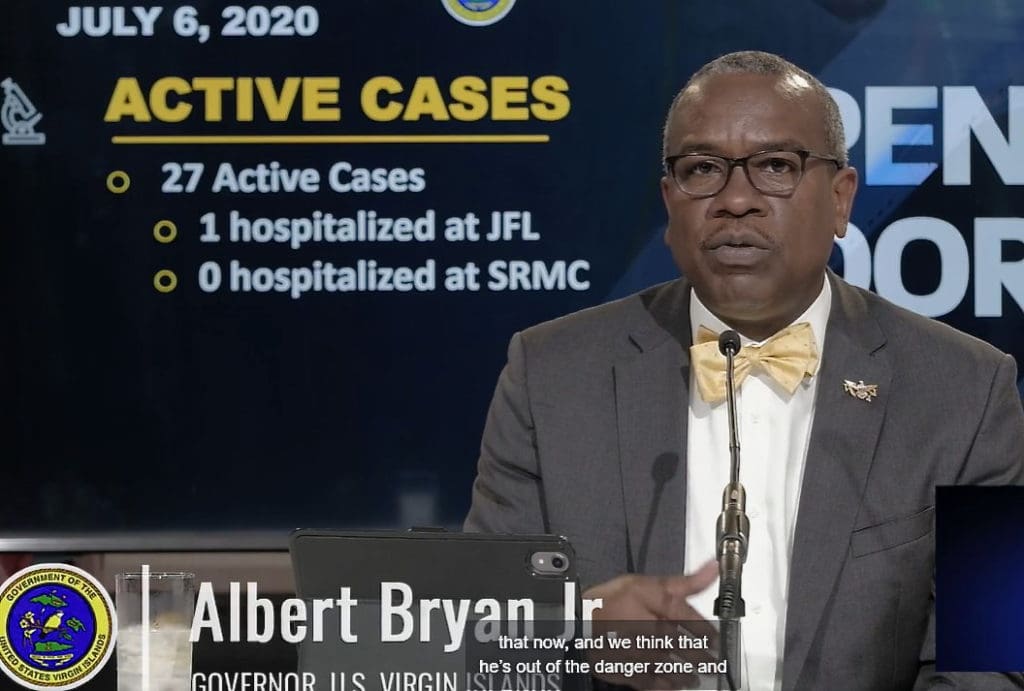 With COVID-19 infection rates continuing to climb locally, Gov. Albert Bryan Jr. said Monday tighter restrictions on Limetree Bay contractors and travelers coming in from Arizona, Florida and Texas will help limit the community's exposure to the novel coronavirus.
Over the weekend, Health Department alerts indicated a spike to 111 confirmed cases after more than 100 pending tests were cleared. A news release from St. Croix's Limetree Bay Refinery and storage facility Sunday confirmed an outbreak within the facility – which Bryan announced last week – with 21 confirmed cases overall and six testing positive since Thursday. There's been a continued increase since then, and both the refinery and Bryan announced Monday the suspension of travel for all contractors coming in and the implementation of mandatory face coverings for workers.
In the meantime, employees testing positive have been quarantined, while extra security has been placed on-site to restrict residents of the Village housing at Limetree from moving in and out. The governor said during a news conference Monday that contact tracing to determine who those individuals have been around or where they went over the past two weeks has also been rolled out, and businesses have been asked to notify customers of potential exposure. Employees whose families have been on vacation within the territory have also been contact traced, making sure "we get every single touch this virus could have made," Bryan said.
By the time Bryan's news conference began Monday the number of confirmed cases had climbed to 112, with 56 tests pending. Around 9:30 p.m. Monday, the total increased to 116 testing positive with 55 tests pending. Overall, 3,354 individuals have been tested within the territory.
Bryan said greater screening measures will also go into effect on Monday, July 13, for passengers "originating" in Arizona, Texas and Florida, states that are experiencing surges.
"If your place of residence is in one of those three states, we are implementing a new policy that you have to get a negative PCR test [used to directly test for the presence of the virus] 72 hours before you embark or a positive antibody test, which means you have already had the virus," the governor said. Antibody tests cannot be older than six months and travelers unable to produce either will be subject to a 14-day quarantine, he added.
The governor said of the percentages of travelers coming in, those from Texas or Arizona are minimal, while about 16 percent originate from Miami, with another 30 percent coming from New York, which he said has been showing low levels of spread. The restrictions are in effect for two weeks and will be reevaluated after to see whether states should be added, or the number reduced.
"I must note though that so far we have only had three tourists that have tested positive for the virus since June 1 when we opened," Bryan said Monday. "We as locals need to be vigilant about our family and friends returning home and insist that they get tested before they come, and then when they come to limit their interaction with the community and quarantine for 14 days, no matter where they come from."
Meanwhile, bars are still asked to close at midnight, with the last call at 11 p.m., while the sale of alcohol anywhere is prohibited after 11 p.m. Beaches, which were closed for the holiday weekend at 4 p.m., are now back to regular hours.
Bryan added that over the past few months, the territory has continued to prepare for a surge and is equipped to handle it, though residents should stay vigilant about wearing their masks as much as possible. The "only reason" there is a not a universal mask-wearing requirement locally is because it is difficult to enforce, but the governor urged residents to "impose it on yourself," and to remember that is always "safer at home."