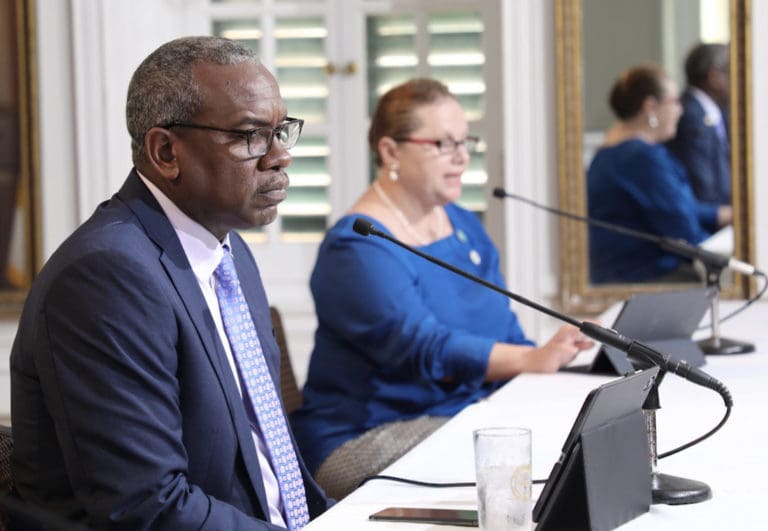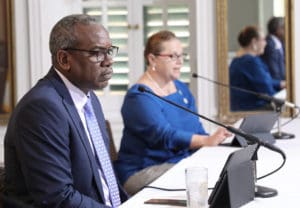 A bill (State of Emergency Bill) extending the current State of Emergency, which was set to expire on Saturday, July 11, to Sept. 9 was submitted to the Legislature Monday by Gov. Albert Bryan Jr., along with a request for the body to act quickly and approve it.
The original declaration was enacted on May 13 and extended once before, but an additional 60 days would support the territory's ongoing COVID-19 response efforts and the reopening of the local economy, the governor said.
"The Virgin Islands Department of Health awaits results of tests conducted daily on additional individuals," Bryan wrote in a transmittal letter to the Legislature. "Extending the State of Emergency for an additional 30 days or greater amount of time is critical to enabling the territory to implement adequate staffing coverage, obtain and utilize medical supplies and continue to control measures for mitigating the risks."
Bryan also submitted an executive order (State of Emergency Order) to implement the extension should it be granted.
"Because the USVI is a travel destination, it is not immune to COVID-19 and will remain at risk as long as it remains rampant throughout the U.S. and the world," he wrote. "This will allow us together to extend the periods of State of Emergency for a greater amount of time, 60 days for this particular extension, and avoid having to call a session every month while unnecessarily exposing the Legislature and its staff to the possibility of COVID-19."