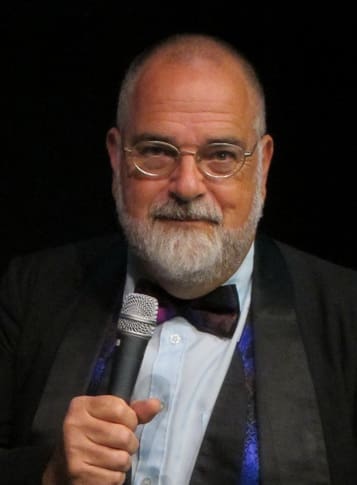 The path to magical inner realms is littered with unwitting travelers. A whirlwind carried the naïve Dorothy and dropped her just outside of Oz. Alice basically stumbled into Wonderland. And Wendy took flight with no clue she was heading for Never Never Land.
Now enters "Sandy," and his faithful dog companion, who are taking on Dreamland head-on, with a sense of humor, a sense of purpose and a sense of self.
The creation of longtime V.I. resident Alexander Randall, the boy Sandy is featured in a new series of books designed to be read to, or by, young readers attracted to magic and adventure.
The first volume "The Dream Wizard Conquers His Knight Mares," is available on Amazon. The second should be out soon, and the third "is in the word processor," Randall said this week.
Known for years as "the Good News Guy" on St. Thomas-based radio station WSTA, Randall also taught digital media communications at the University of the Virgin Islands and, among other credits, coordinated and hosted an annual music festival at his home on Water Island.
Growing up, Randall spent many summer vacations on Water Island. He moved there in 1995, bringing his own young family, and quickly establishing a presence in the V.I. community. After 24 years, he relocated to New Jersey last summer but maintains close ties with the territory.
For those who think of Randall as a tech guru, it can come as a shock to learn his graduate degrees are in the fields of psychology and anthropology, and that he studied at Columbia University under world-renowned anthropologist Margaret Mead. He said Mead designed his course of study and dubbed it "General Systems Theory."
It was while he was working on his dissertation that he says he was first inspired to dabble in children's literature.
He was collecting data on dreams – types, duration, frequency – a lot of numbers – and working them into a dense, scholarly presentation, when it hit him: "This is really stupid. No one will ever read this."
For Randall, it's important that people understand that a dream is a fundamental method of communication – from the self to the self.
"We Americans ignore it. We treat it like it's not there," he said. In some other cultures, people understand that dreams are vital information sources. They are a way of understanding our waking selves and can be a means of resolving our issues.
"The way we fix our nightmares is to fix our daymares," Randall said. "And the way we fix our daymares is to fix our nightmares."
Randall wanted to put that message into language a child could understand, so he began his first book in the 1970s.
"I worked on that book for ages," he said. He self-published it first about ten years ago but has revised it significantly and recently republished it.
It – and the series it has grown into – are very personal.
"I was 'Sandy' as a child," Randall said. And the nickname isn't the only familiarity. "It's me as a kid."
The settings in the first two books are straight out of Randall's childhood in Boston. The third book will be set in the Caribbean and feature – what else – pirates and treasure chests.
The dogs that accompany Sandy on his different adventures are drawn from three different dogs Randall loved in his lifetime. Some of the episodes are based on things that happened to his own children.
"I've stolen from my kids some," he said. "I've stolen some of their faces for the art."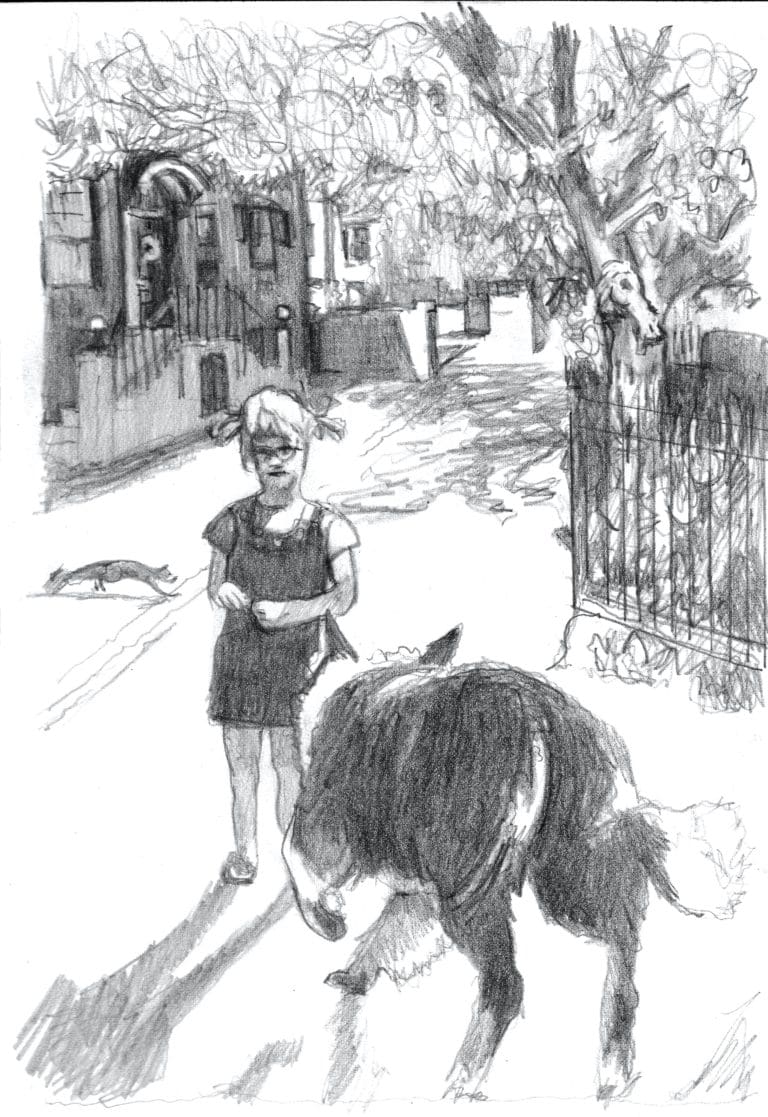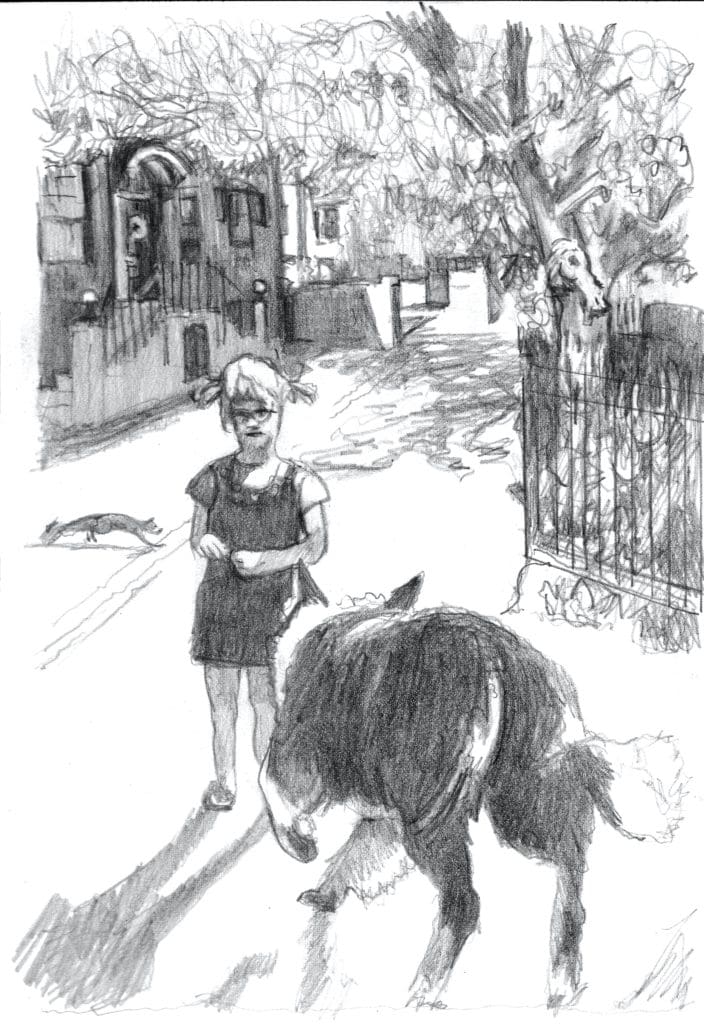 The books are illustrated by Candace Whittemore Lovely, an established artist whose website describes her as an "American impressionist," and whose extensive online gallery includes a seascape of Honeymoon Beach on Water Island. Randall said they first collaborated on a project in the 1980s, and she worked on all the Dream Wizard books.
Anyone who knows Randall or has listened to him on the radio will not be surprised that his books contain plenty of wordplay. Cymbals are symbols. One chapter is "All About Trance Formation." Sandy makes friends with a strange cast of characters in knight school.
If Randall is having fun with these books, he's also sending an obvious message, too.
The stories show that kids don't have to be frightened by nightmares, he says. "It's telling them that they don't have to be a victim."