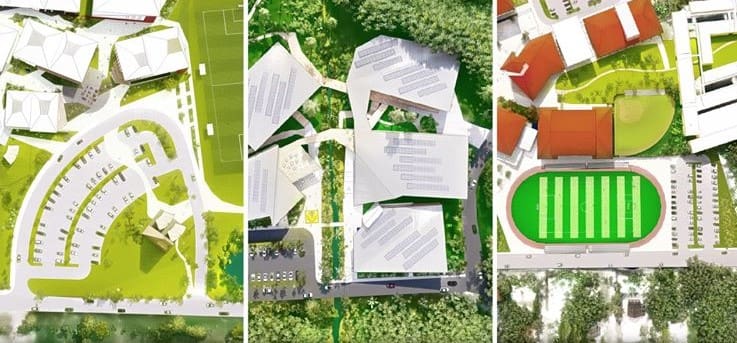 In January, the V.I. Department of Education teamed up with design firm DLR Group to create a master plan for the potentially millions of dollars in FEMA funds the department expects to receive to reconstruct the territory's derelict public schools.
But Education's chief operating officer Dionne Wells-Hedrington said during a virtual New Schools Advisory Board public meeting Wednesday not a dime of FEMA money has been received so far.
"Long story short, we are still going through the process and have not come to an agreement on the costs for any site as of yet. But we did not want to wait for FEMA to give a dollar figure to start the plan," Wells-Hedrington said.
The first thing the department had to do to procure the available FEMA funds was go to all 45 school sites and record all damages related to Hurricanes Irma and Maria, Wells-Hedrington said.
Additionally, in 2018, Congress passed the Bipartisan Budget Act which allowed for the department to make claims for deferred maintenance, "and we never have enough money to maintain our facilities," Wells-Hedrington said.
"There are several pieces to the puzzle that are moving at the same time, but we are committed to keeping the ball rolling," she said.
"Typical buildings are designed to last 30 to 40 years, but the majority of our buildings [schools] are more than 40 years old and some of them are more than 60 years old," said Department of Education architect Chaneel Callwood. "What that means is that these buildings may have met code when they were built but they do not meet code now. The significant investment we are getting from FEMA gives us the opportunity to build new structures that are up to code and put our students in state-of-the-art facilities."
During Wednesday's virtual meeting, for which 100 viewers tuned in, members of the DRL Group were also present to go over some of the preliminary plans. By June 30, the master plans should be completed, but officials said it is impossible to know if there will be funding available in the near future to see the plans come to fruition.
DLR Group K-12 sector lead principal Pam Loeffelman said the territory has a unique opportunity to reinvent the territory's school districts.
To improve the prospective FEMA investment, Loeffelman said the plan is to consolidate the 32 existing facilities into 18 contemporary schools, which would reduce the overall footprint by 600,000 square feet and improve operating and staffing efficiencies.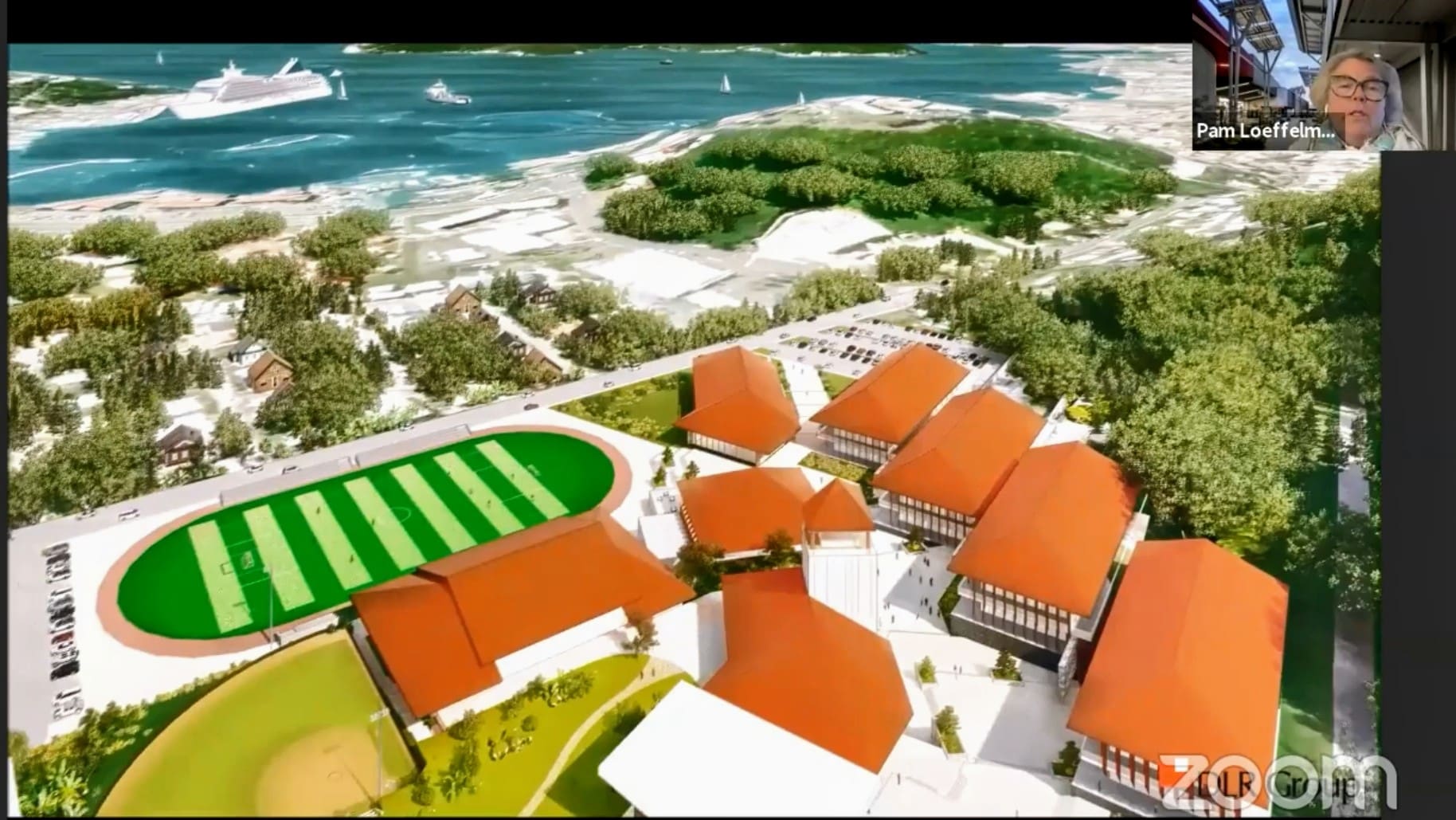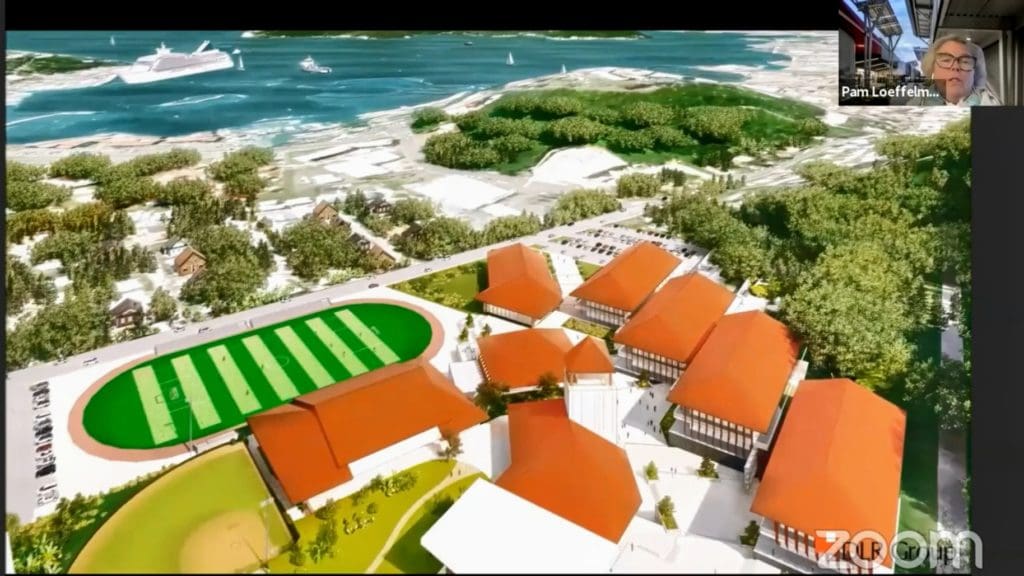 Charlotte Amalie High School was discussed as a high priority on St. Thomas because many of the current facilities are unusable or unsafe for students. The vision for an entirely new campus was presented as a virtual rendering for those who tuned in to the meeting.
Wells-Hedrington said the department has taken the steps to ask for bids to begin the demolition of parts of the existing campus.
Though FEMA funding has not arrived, Wells-Hedrington said Education will be creative in ensuring it has the funding needed for both the building and maintaining of the new facilities.
There will be continued public meetings held virtually by the Department of Education. The next meetings will be held June 11 and June 18 at 6 p.m. for St. Croix, June 16 at 5:30 p.m. for St. John, and June 17 at 6 p.m. for St. Thomas. To tune in to the meetings residents are advised to visit the department's Facebook page where they will be streamed live.