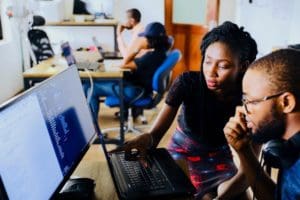 Lt. Gov. Tregenza A. Roach Esq., who also serves as chairman of the Virgin Islands Banking Board, thanks the territory's banks and their employees for outstanding service in processing Paycheck Protection Program loans. Local banks such as Banco Popular, Bank of St. Croix, FirstBank, Merchants Commercial Bank and Oriental Bank received and approved applications for Paycheck Protection Program (PPP) loans.
"Bank employees ensured that business owners in the territory who submitted completed applications were able to obtain PPP financing backed by the U.S. Small Business Administration (SBA) under the Federal CARES Act.  PPP funds were released by SBA in two rounds on a first-come, first-served basis.  As of May 23, the total number of PPP loans approved by banks from both round one and round two for businesses in the U.S. Virgin Islands was 1,349, representing a total dollar amount of $115,631,073," said the lieutenant governor.
"Some PPP monies are still available. I strongly encourage small business owners in the territory who have not submitted a loan application to contact their local bank and apply right away.  To qualify, make sure that you have a current Certificate of Good Standing from the Office of the Lieutenant Governor, Division of Corporations and Trademarks and a current business license from the Department of Licensing and Consumer Affairs," said Roach.
For further information, contact the Division of Banking, Insurance and Financial Regulation on St. Croix at 773-6449 or on St. Thomas at 774-2991.