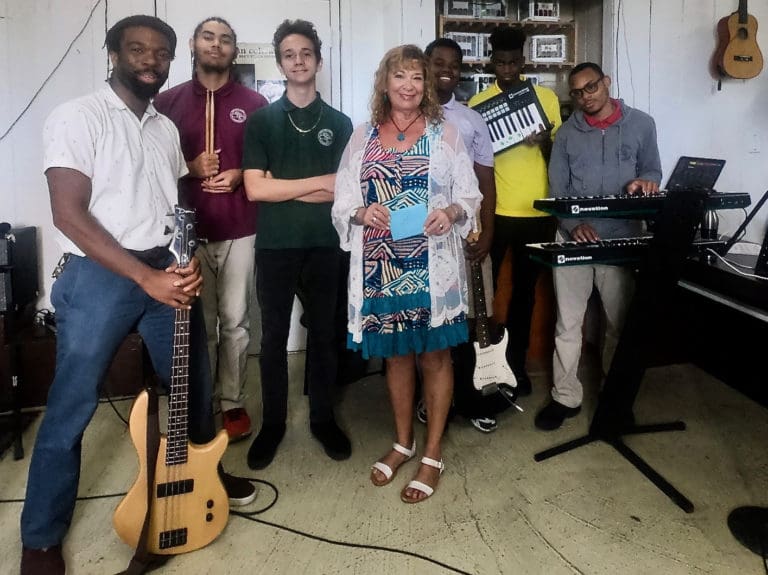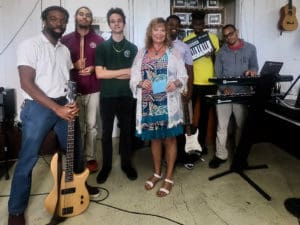 As the COVID-19 pandemic drags on, the territory's musicians have found new ways to bring their music to the masses, conducting virtual concerts, going live on Facebook and sharing videos of musical performances instead of their normal in-person live music performances.
Priscilla Lynn, founder of Street Level VI, which supports local artists music performances, said in mid-March, "The forced closings of live music entertainment locations and special events plunged performing musicians into the no-gigs abyss."
Around this time Street Level VI switched to encouraging musicians to host streaming or Facebook live virtual gigs instead of the usual support rallied around congregated live entertainment performances.
"For solo musicians, accomplishing this might be as simple as turning their cellphone on themselves in their living room or porch and going live on Facebook. However, the challenges this presented to multimember bands was how to accomplish getting the band together while also abiding by the social distancing restrictions. Other challenges were faced by musicians who were not online, technically savvy and less than reliable internet service in the USVI," Lynn said.
Some island musicians have jumped on the virtual gig performances bandwagon, Lynn said.
"Lock Down Lime," one of the virtual events Street Level VI promoted, took place Friday with 11 performances. All donations benefiting My Brother's Workshop. The entire four and a half hour program can be heard online.
Lynn said other performers are airing gigs live straight from the confines of their living rooms and front or back porch.
"Some more creative types have partnered with their former host locations and are airing their live performances on-site, but just with a virtual audience. Others are going al fresco, just playing spontaneously at various outdoor, but socially distanced safe, locations," Lynn said.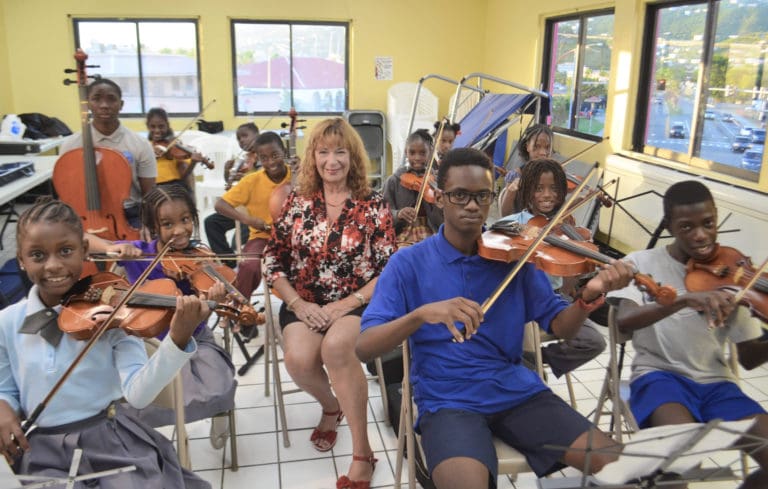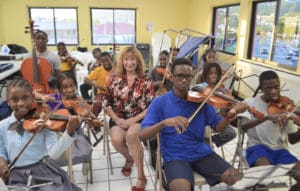 But just because performances have switched from in-person to an on-screen delivery, doesn't mean musicians don't need monetary support.
"All those offering virtual and/or spontaneous in the field al fresco performances have also incorporated a virtual tip jar via online sources, typically PayPal and Venmo," Lynn said.
She added that Street Level VI is considering launching a GoFundMe campaign to create a revolving fund to support musicians and bands, potentially taking a small percentage of donations for youth music education donations.
To view upcoming live performances from musicians that call the territory home, Street Level VI has put together a calendar for the public, available on Facebook.
Because not every musician or band is on the calendar there are a few additional groups and artists Lynn said people should check out.
Groundsea is a group that dates back to the '60s on St. Thomas. Band member Don Edwards said the pandemic is a new experience for all of us, but he has found comfort in singing traditional American songs. He has been doing traditional folk and gospel songs and sharing them on Facebook. People can see any performances Edwards or his band Groundsea have put online by following Street Level VI
A performance by Water Island resident Cassandra Bitterwolf, who Lynn said performs all her own original compositions, also is available for viewing on the Street Level VI's Facebook page.
Tim West Band is a St. Thomas band that is presenting regular weekly live music virtual gigs. St. Thomas musician Freddie Rabuse's performances can be viewed on his Youtube channel.
And longtime St. John musician Erin Hart presents a weekly sunset live music virtual performance every Friday night from the porch of her big blue house, with the sunsetting in the background as she's playing, Lynn said. It's online at Hart's website.
"Since time began music has always been a vital staple in life's mix. For all these reasons and more it's even more important during times of crisis for people to experience live music," Lynn said.
Lynn paraphrased the 17th century poet William Congreve saying, "It is music that soothes the savage beast."